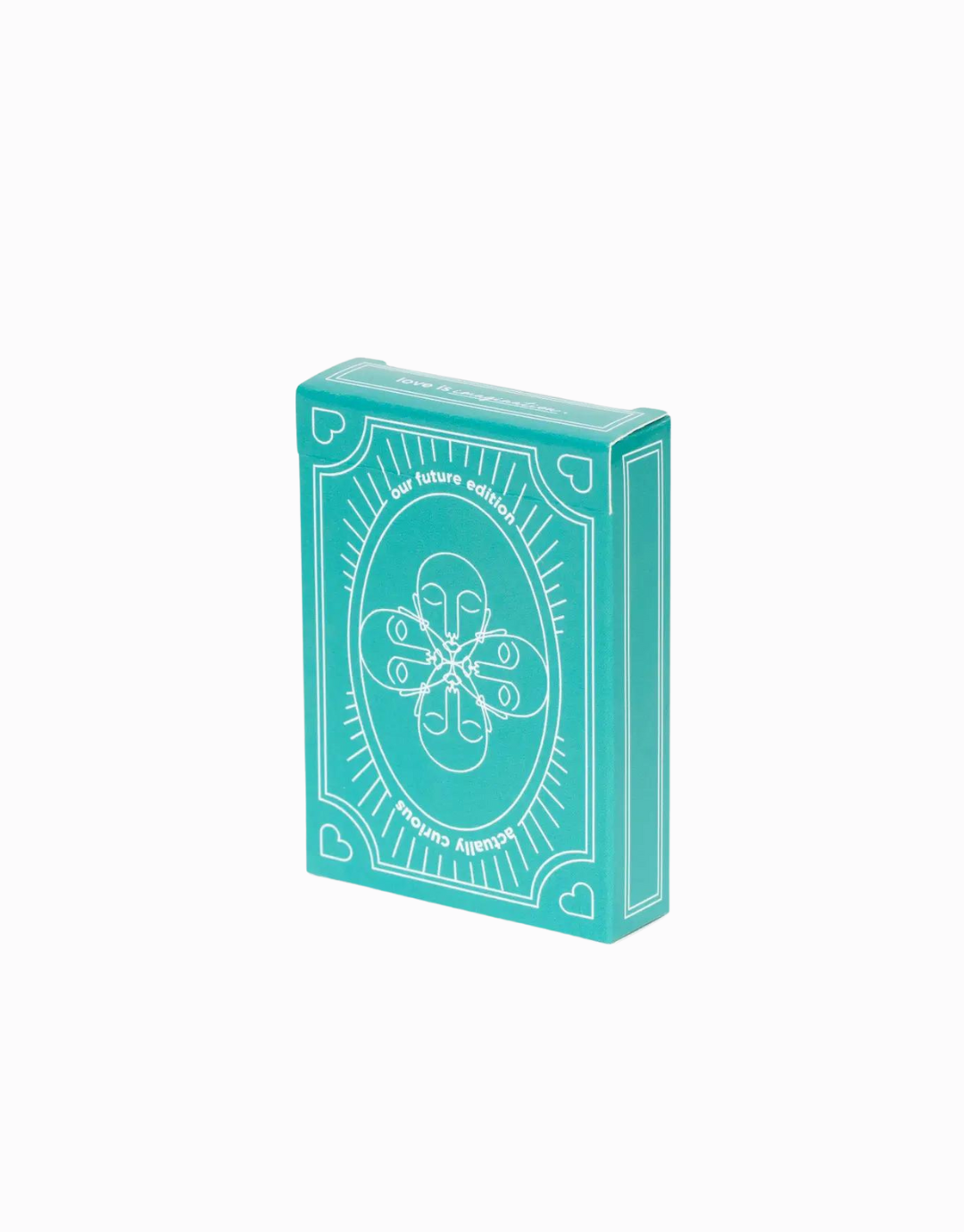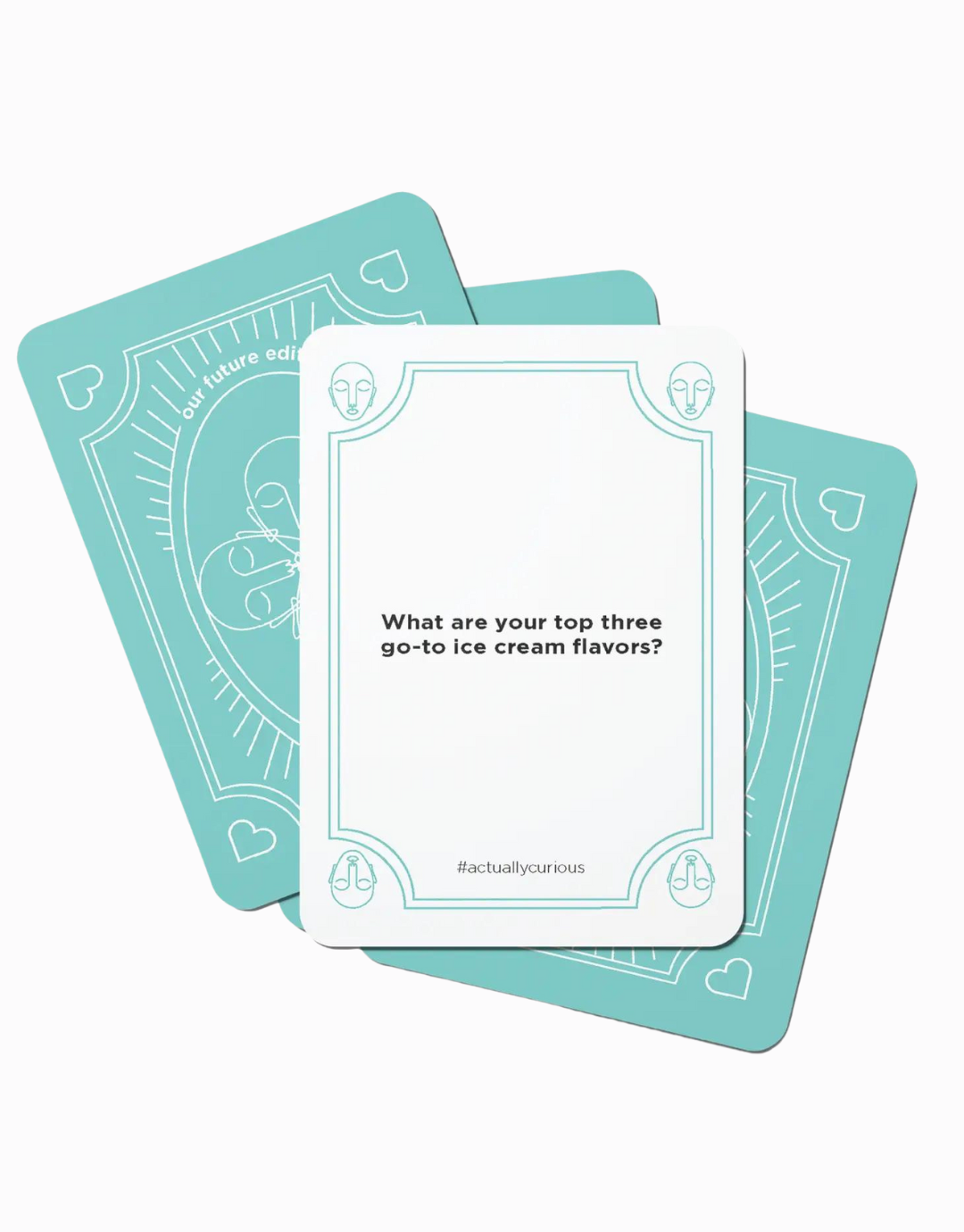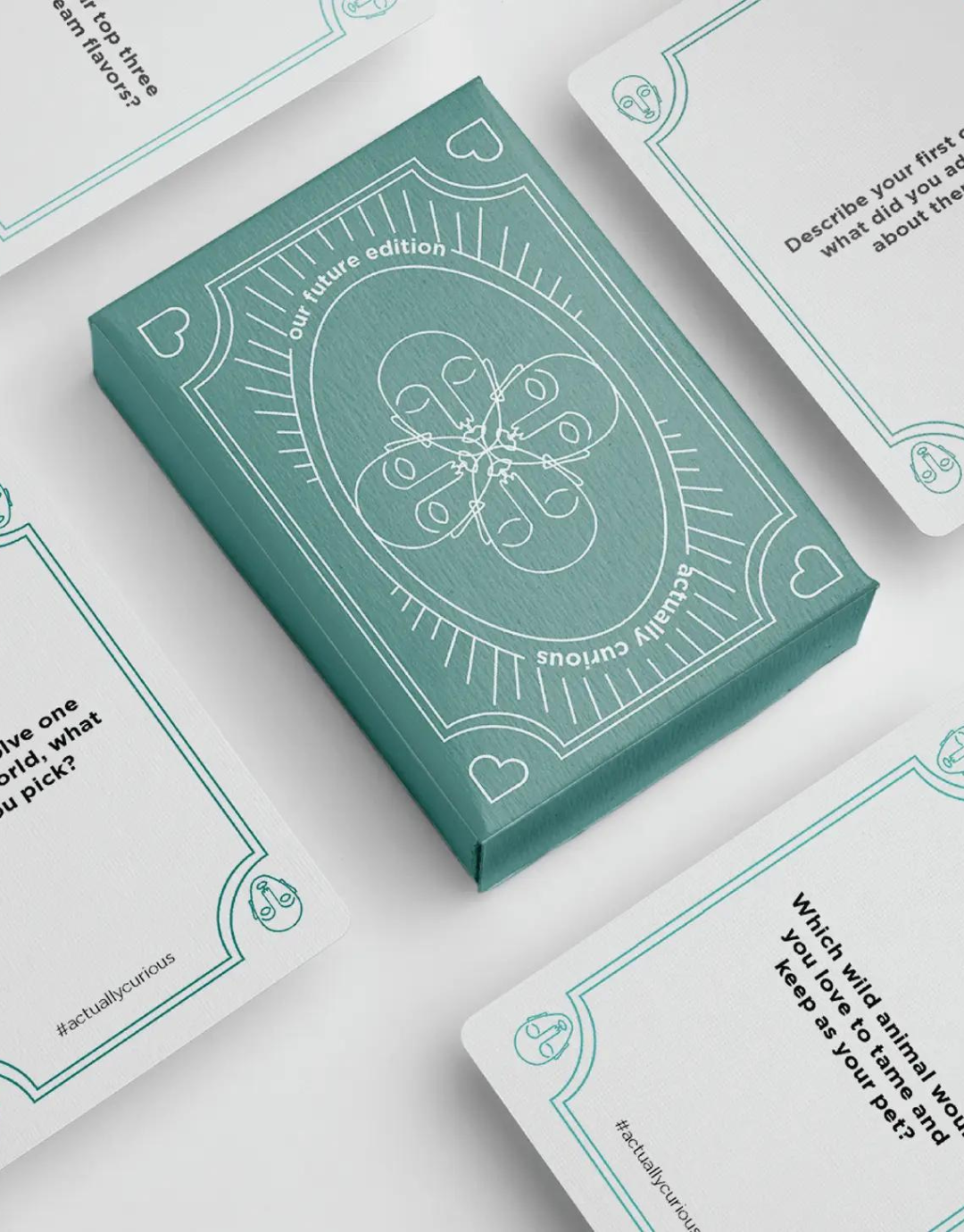 Actually Curious Game: Our Future Edition
The Our Future Edition card game was created to help young people (7+) and their adult support systems to discuss topics that foster connection, celebrate passions, and explore emotions to nurture curious growing minds. 
🎨 Beautiful cards: The deck consists of 52 cards.

📦 Pocket-sized: The size of a standard playing card deck, so you can bring it everywhere.

🌿 Eco-friendly & socially conscious: Produced with ethical labor and FSC-approved paper supply.

🪜Levels: Discussion prompts at two levels of intimacy from "light" to "deep" covering topics like friendships, purpose, self-reflection, mental health, power dynamics, bullying, and community.
Benefits: The New York Civil Liberties Union (NYCLU), one of the nation's foremost defenders of civil liberties and civil rights  NYCLU is the New York Affiliate of the American Civil Liberties Union (ACLU).