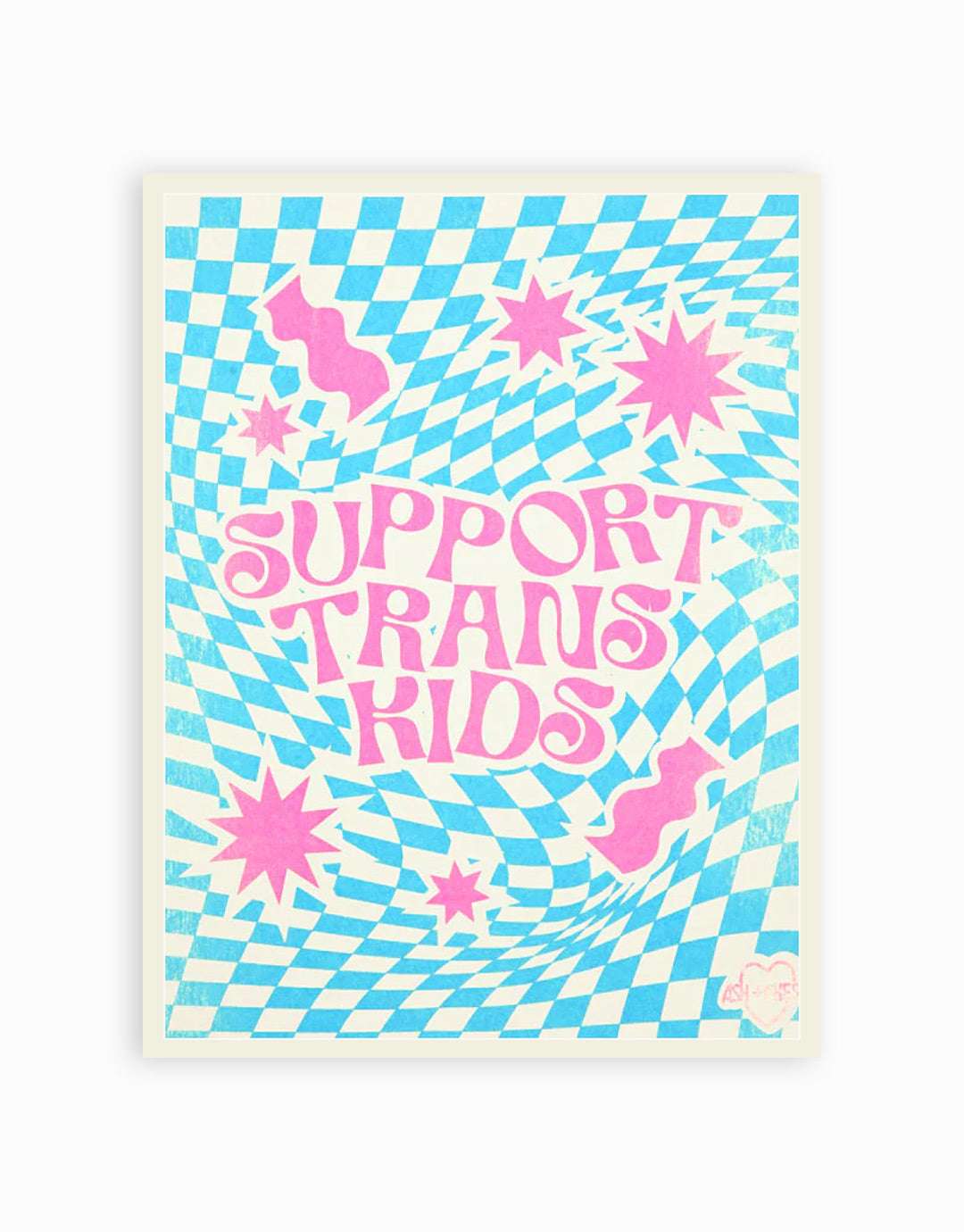 Support Trans Kids Print
With an onslaught of anti-trans youth legislation being proposed or even passed in states, they need our support more than ever. Every child deserve to thrive! Make a statement in support of trans youth with this Print by Ash + Chess.
11 x 14 Risograph Art Print
Printed in USA 
Benefits: The Marsha P. Johnson Institute, a nonprofit protecting and defending the human rights of Black transgender people through organizing, advocating, creating an intentional community to heal, developing transformative leadership, and promoting collective power.
Supporting Cause: Equality