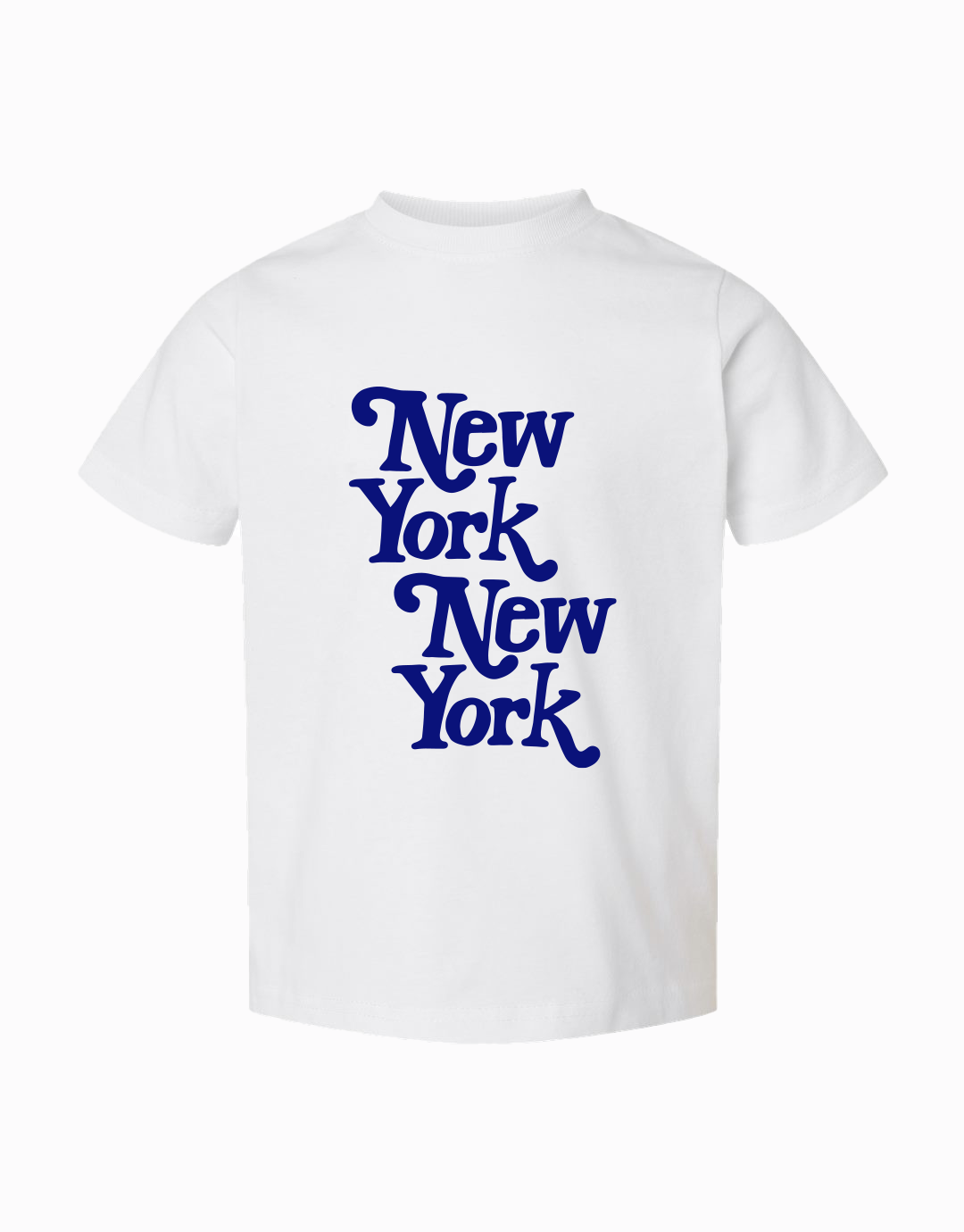 New York, New York Toddler & Youth Tee - White/Navy
The best-selling New York, New York collection now includes kids! This youth and toddler t-shirt comes in some familiar colors!
P.S. We love that it can be a matching moment for the whole family! 
100% combed ring-spun cotton fine jersey
Benefits: Win (Women in Need), the largest provider of shelter and critical services for homeless women and their children in New York City. They house nearly 10% of the homeless families in NYC and, in the last year, helped 740 families transition out of shelters into homes of their own, breaking a continued cycle of homelessness.
Supporting Cause: Poverty and Homelessness