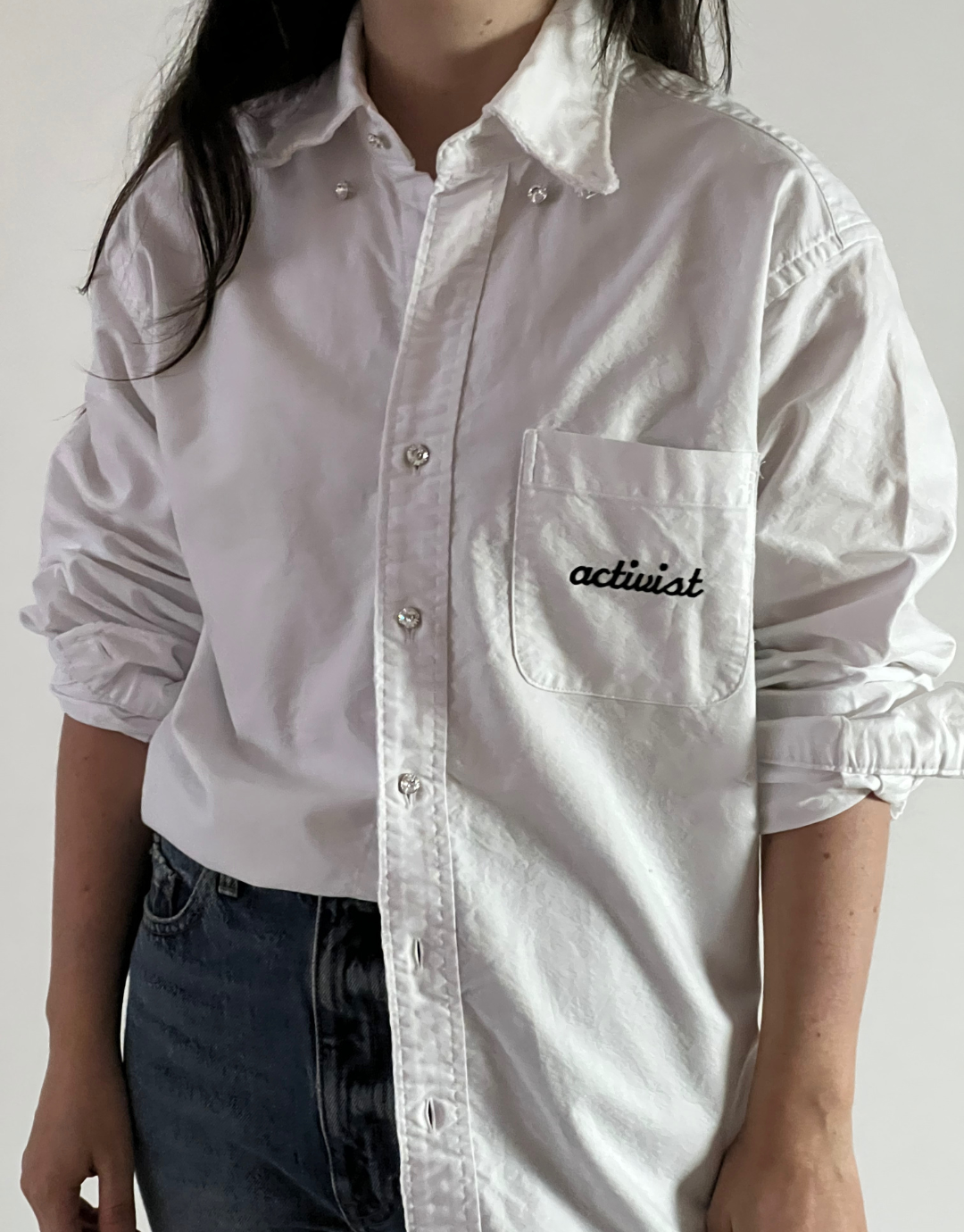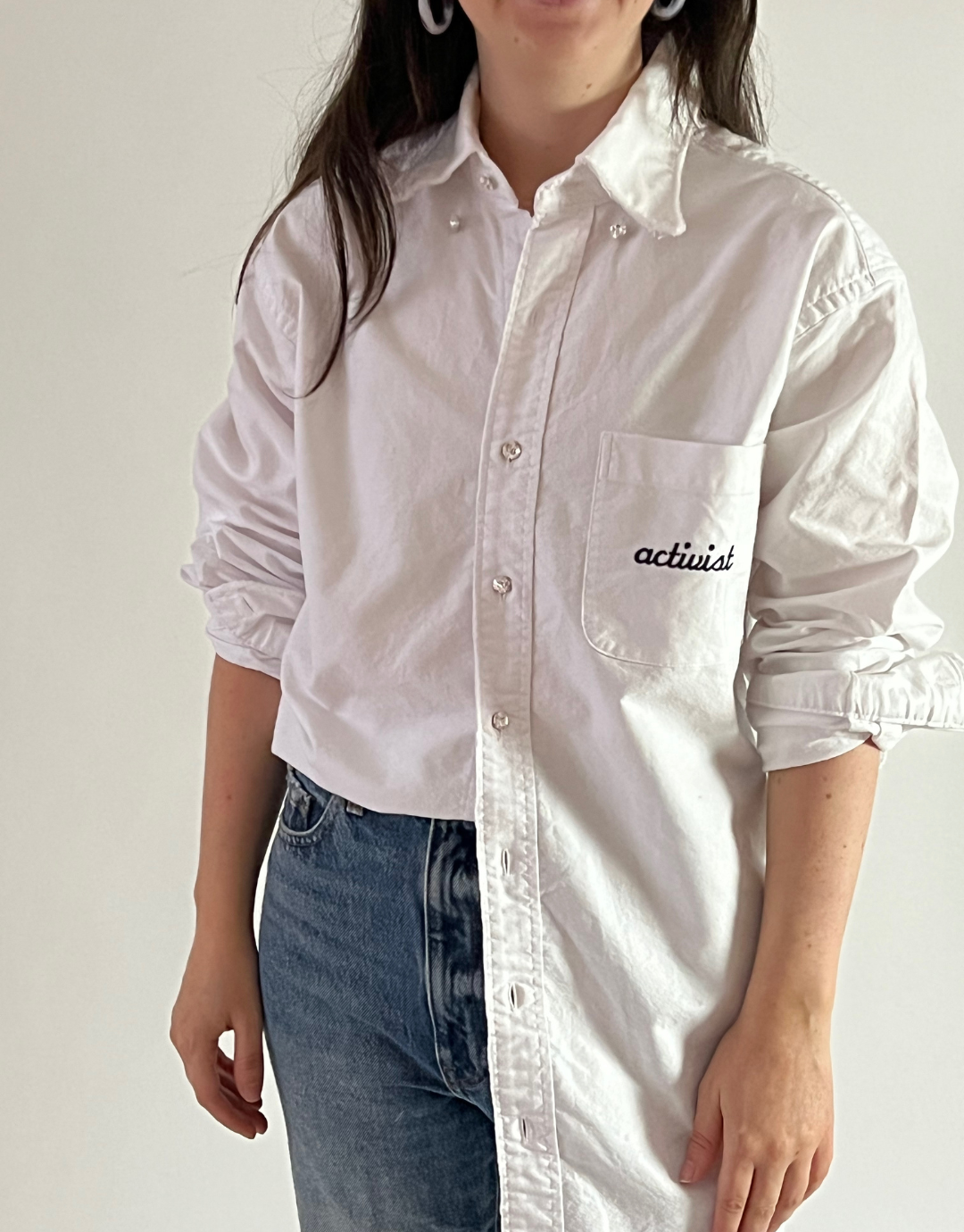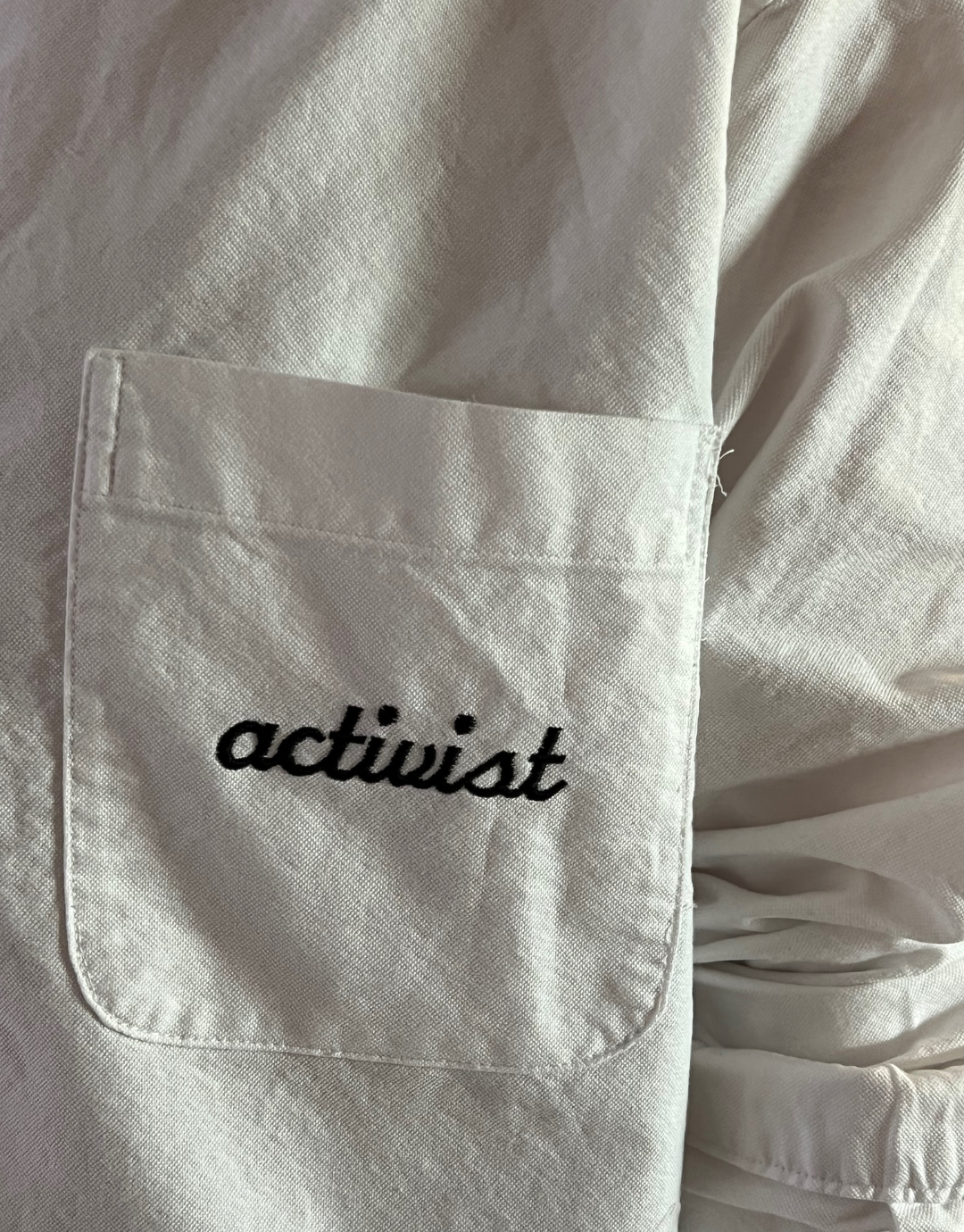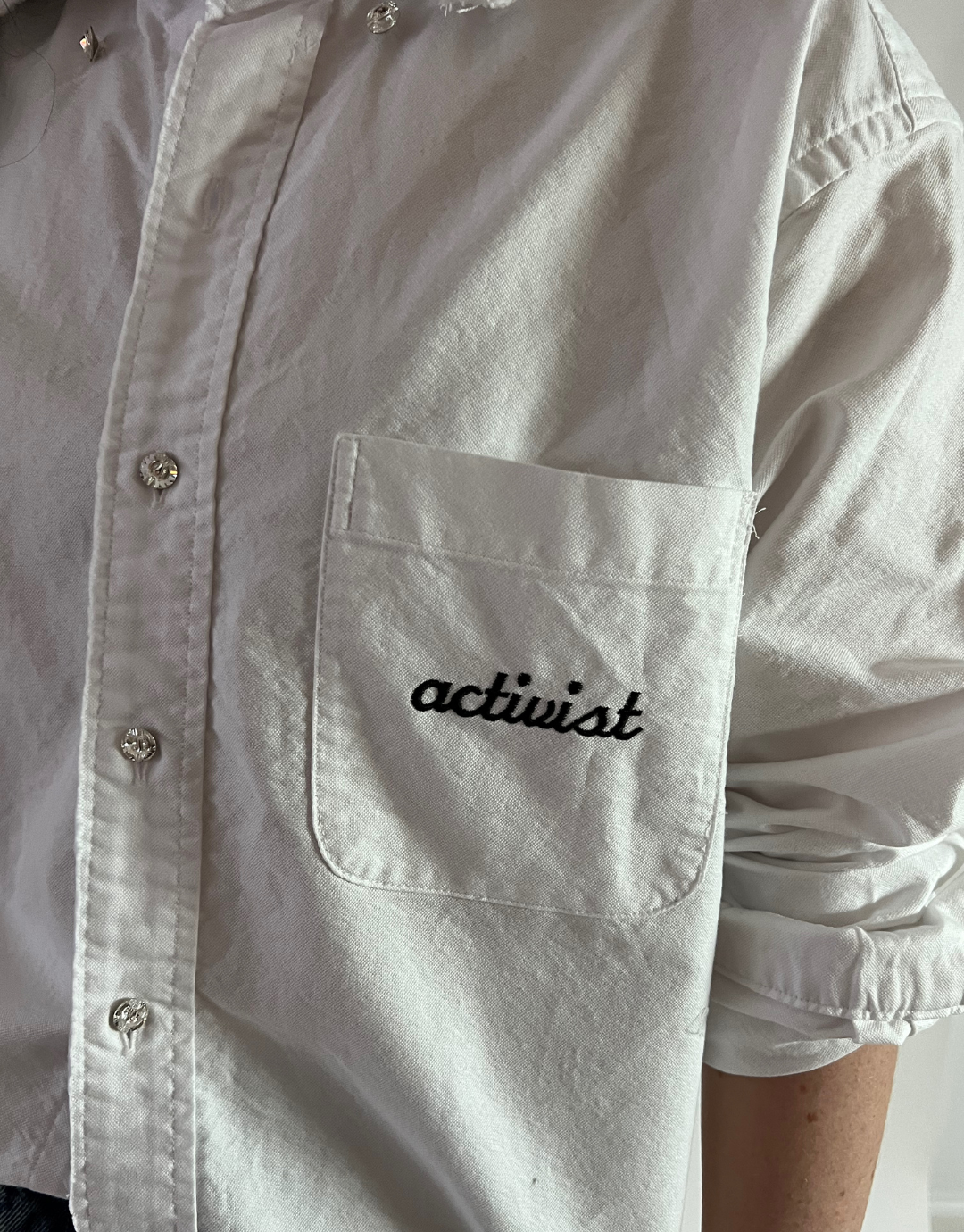 Activist Cotton Upcycled Embroidered Shirt
What is your Shirt Story? 
We've teamed up with A Shirt Story to launch a capsule collection of one-of-a-kind, statement-making upcycled button-down shirts.  Each one of these shirts tells a unique story. 
This re-imagined shirt is customized with crystal embellishments and embroidered with statement: Activist.
A

pprox Size: A Shirt Story M



White Button down with crystal embellishments 
Embroidered with 'Activist' on the left pocket
Embroidery by 

New York Embroidery Studio

 
Benefits: The New York Civil Liberties Union (NYCLU), one of the nation's foremost defenders of civil liberties and civil rights. NYCLU defends and promotes the fundamental principles and values embodied in the Bill of Rights, the U.S. Constitution, and the New York Constitution, including freedom of speech and religion, and the right to privacy, equality, and due process of law for all New Yorkers.
NYCLU is the New York Affiliate of the American Civil Liberties Union (ACLU).

Supporting Cause: Activism