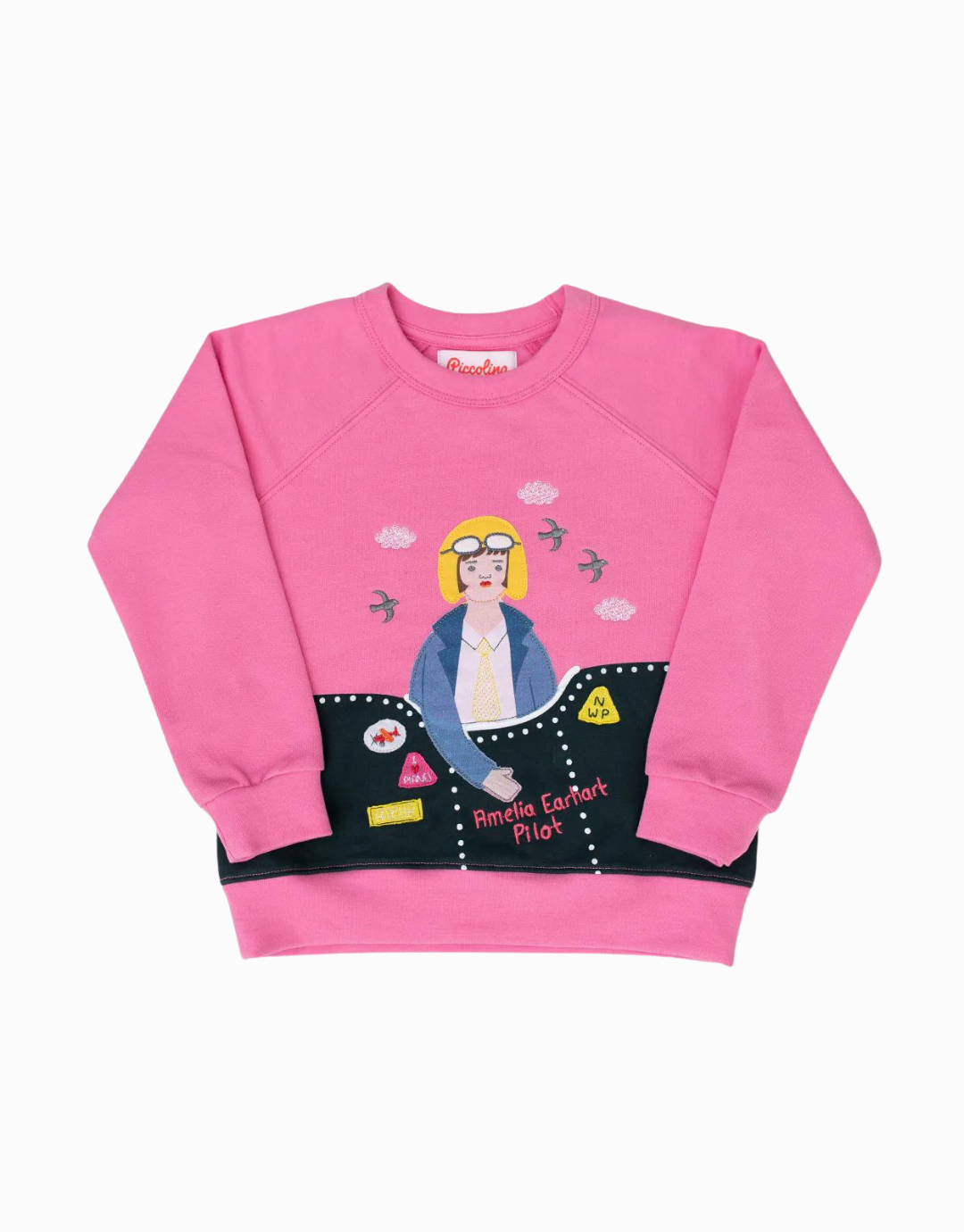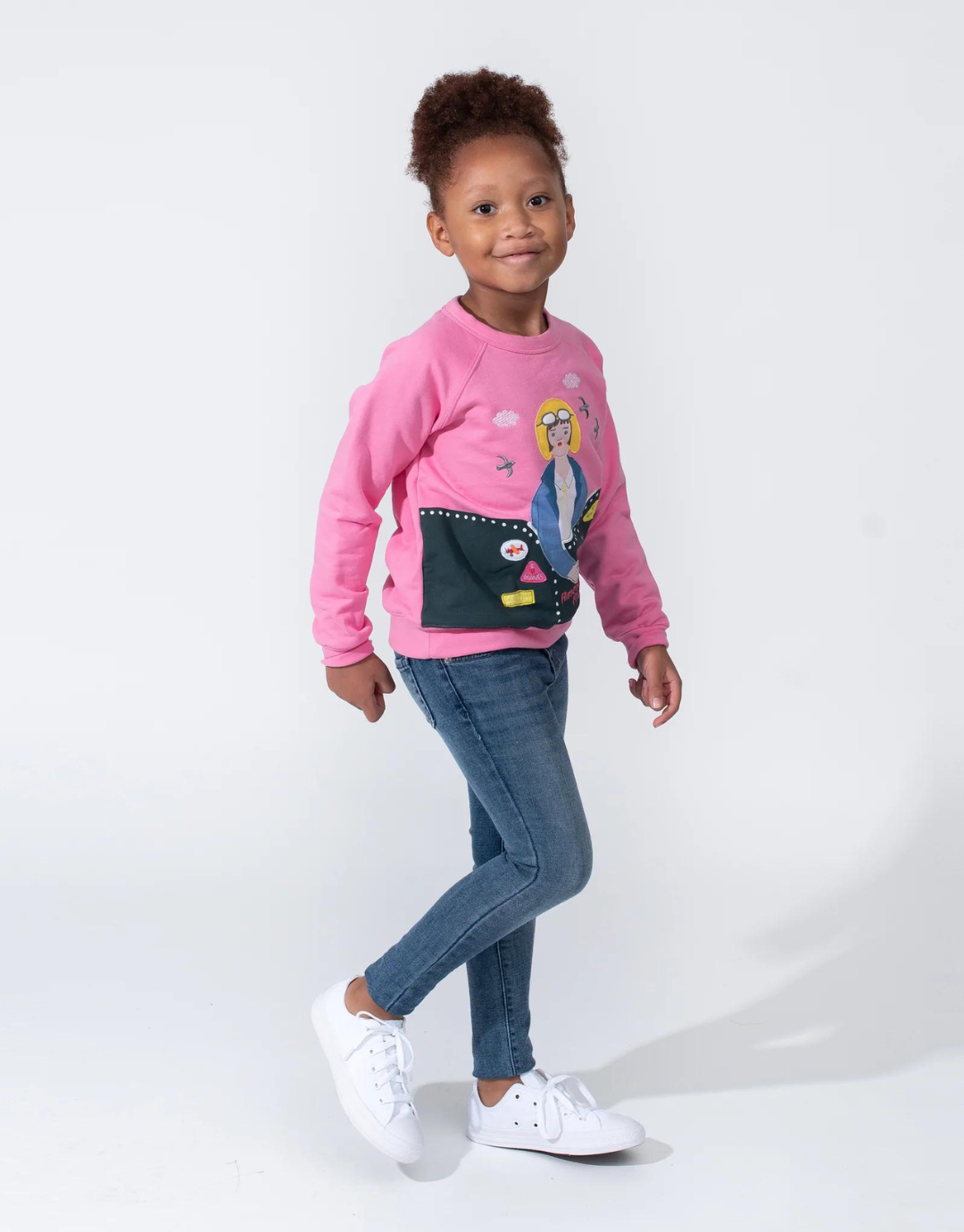 Amelia Earhart Trailblazer Sweatshirt
Amelia Earhart wasn't just a pioneer in 

aviation but as the

 first female aviator to fly solo across the Atlantic Ocean, she set the path for so many women who came after her. 
This sweatshirt, featuring a portrait of the female aviator, is the perfect way for your little one to celebrate their inner pilot while staying warm!
This sweatshirt was designed by illustrated by artist Alice Potter for Piccolina.
100% Cotton
Unisex fit
5-7% Shrinkage
Pull over Styling

Screen printed with Applique and Embroidery
Machine wash cold, tumble dry low
Made in Peru
Benefits: Win (Women in Need), the largest provider of shelter and critical services for homeless women and their children in New York City. They house nearly 10% of the homeless families in NYC and, in the last year, helped 740 families transition out of shelters into homes of their own, breaking a continued cycle of homelessness.
Supporting Cause: Poverty & Homelessness, Women's Rights