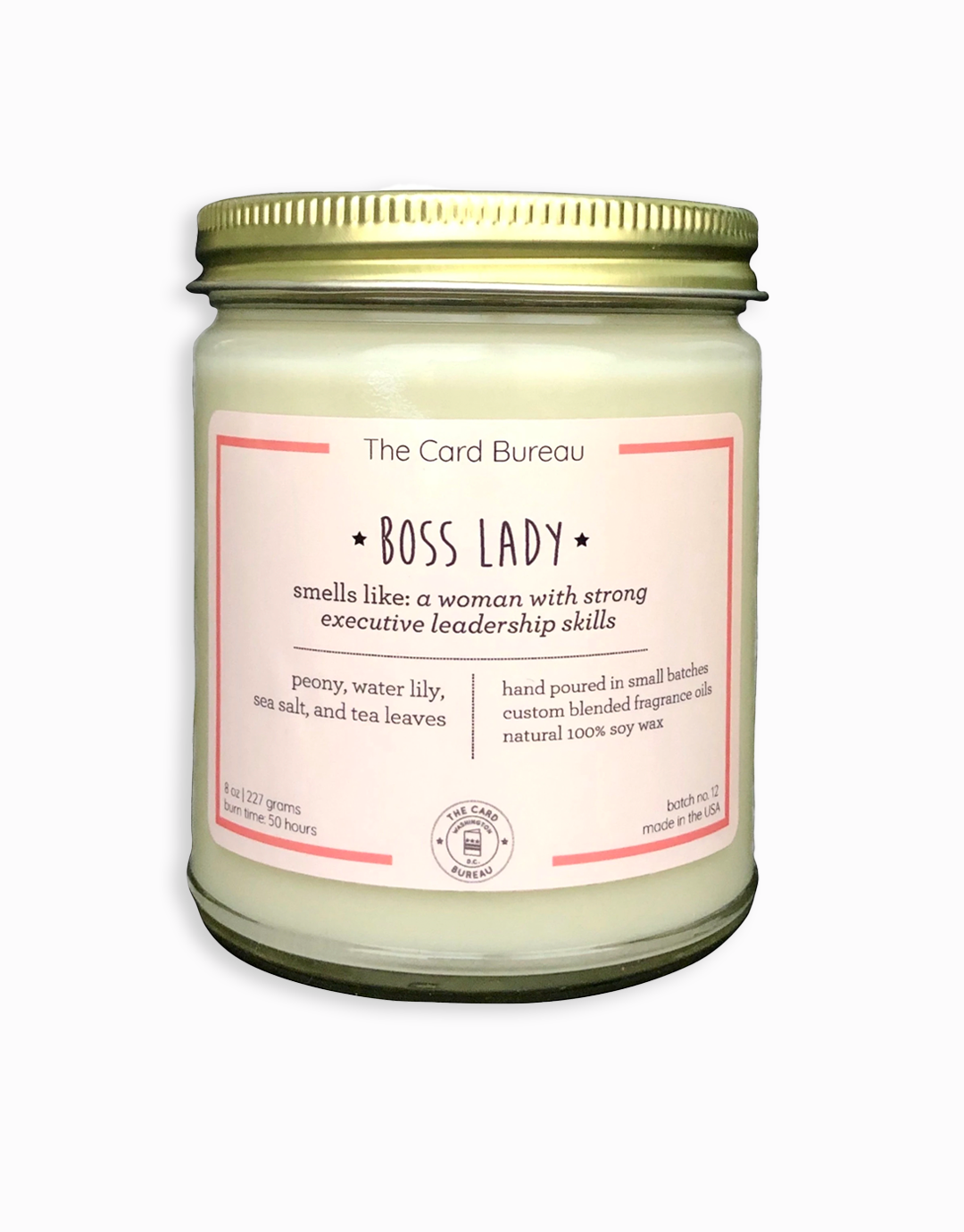 Boss Lady Candle
A perfect gift for the powerful women in your life... or yourself! The 'Boss Lady' candle, made with natural soy wax and a blend of fragrant oils, has a floral nectar scent.
Bonus: the glass jars and tin lids are 100% recyclable or reusable!  
Hand-poured 

100% natural ingredients

6.5 oz 

Lead-free cotton wicks

30-40 hour burn time
Benefits: Planned Parenthood of Greater New York, an organization working to advance the reproductive health and rights of all New Yorkers - and elect candidates who support a full range of reproductive health care services.
Supporting Cause: Women's Rights