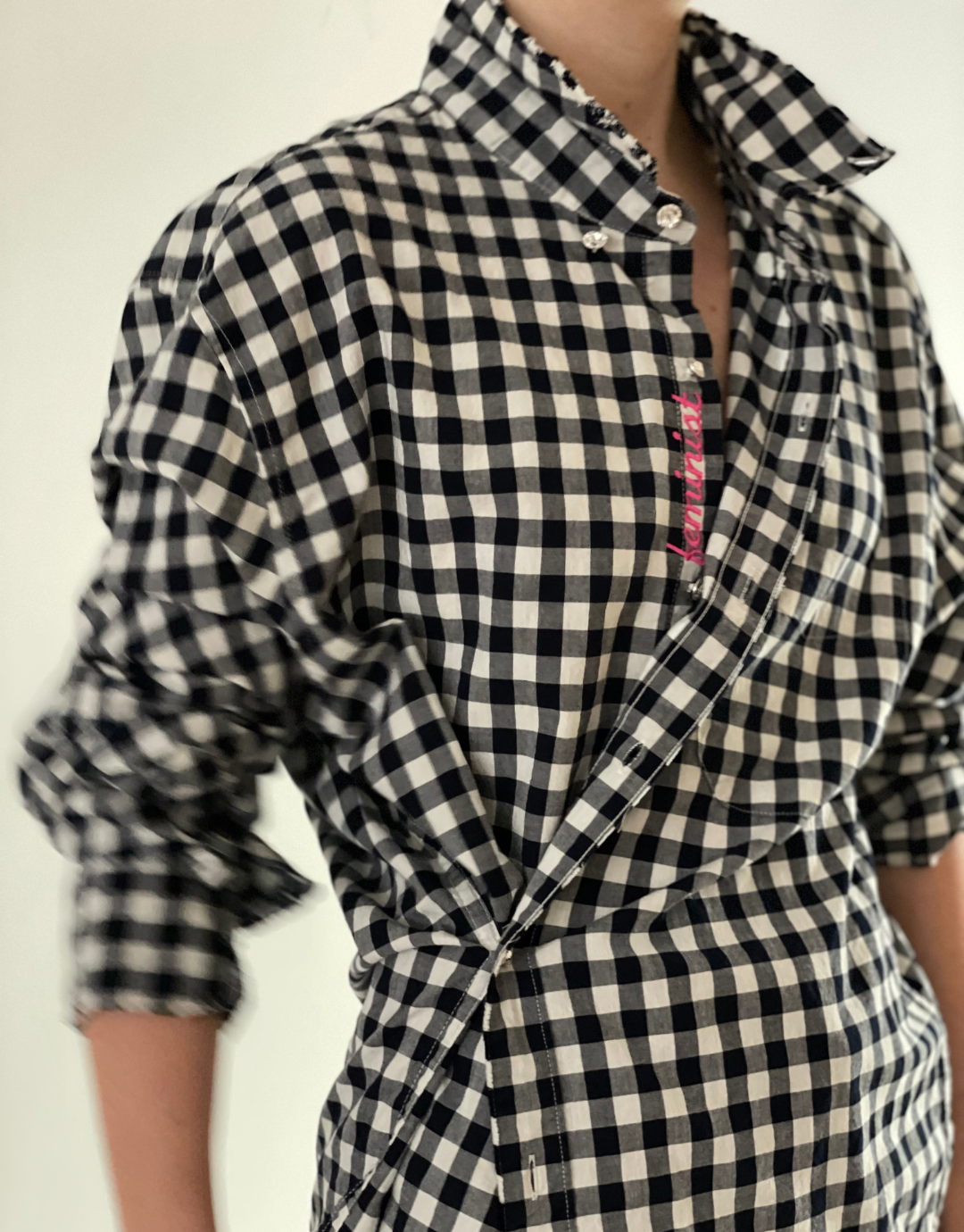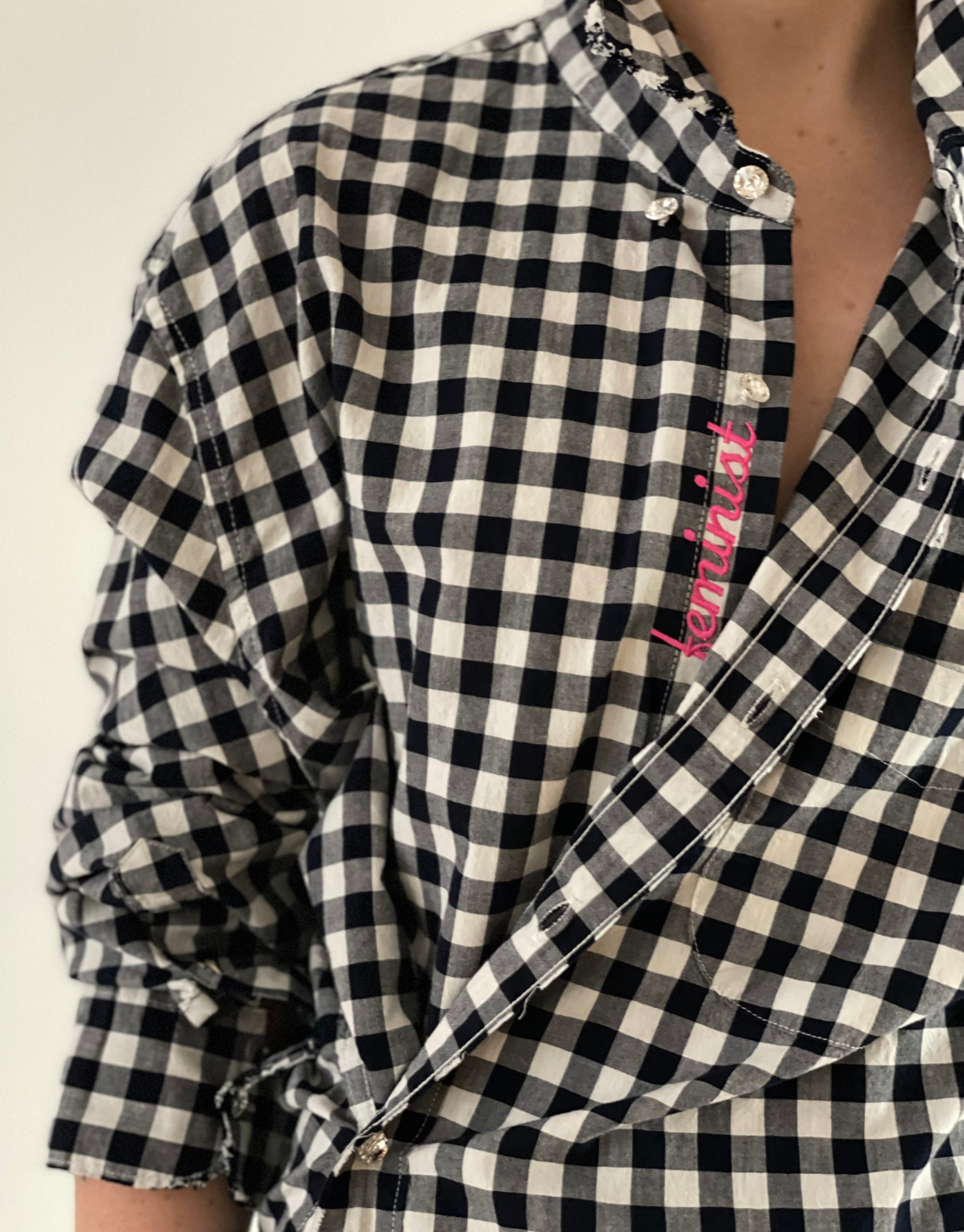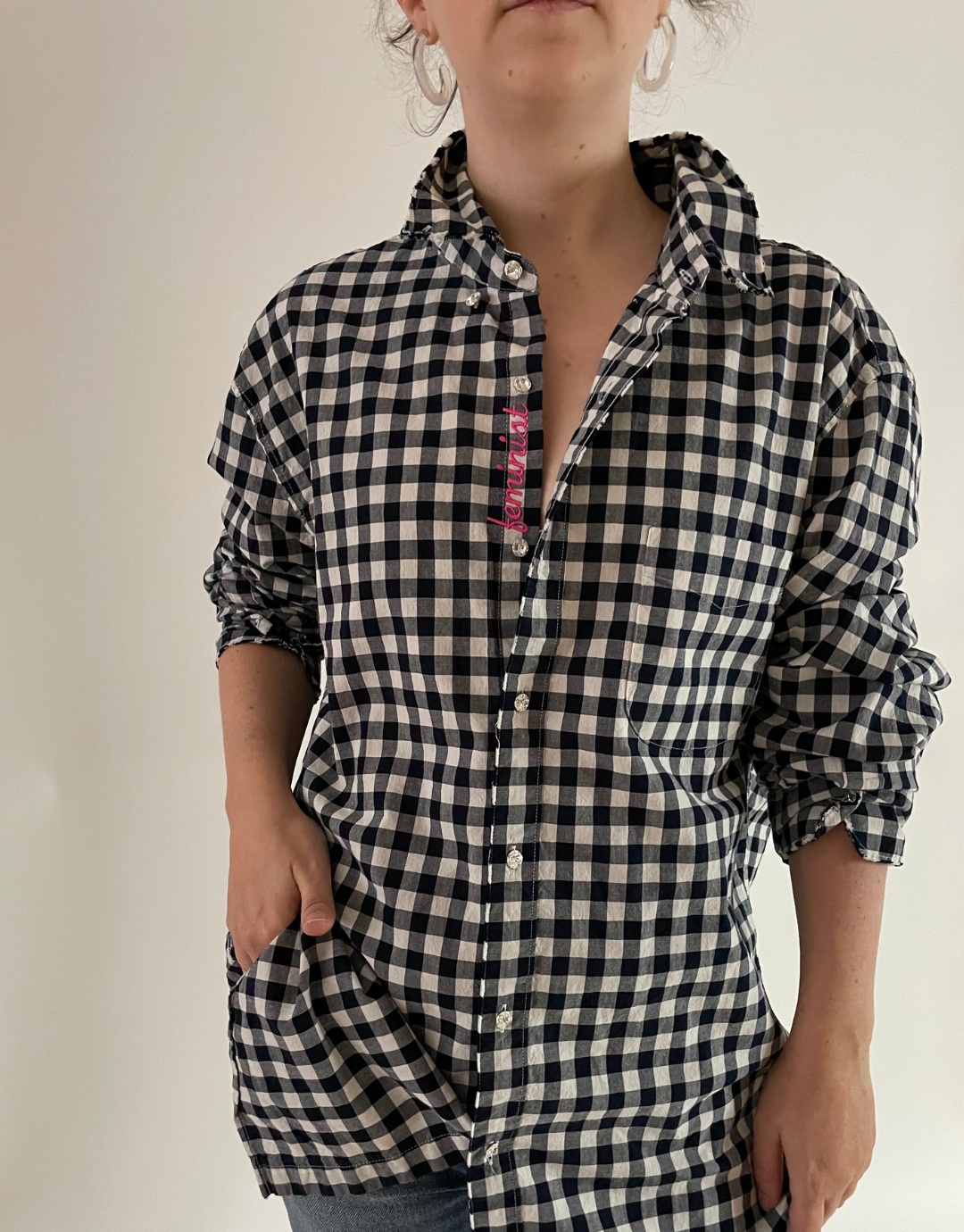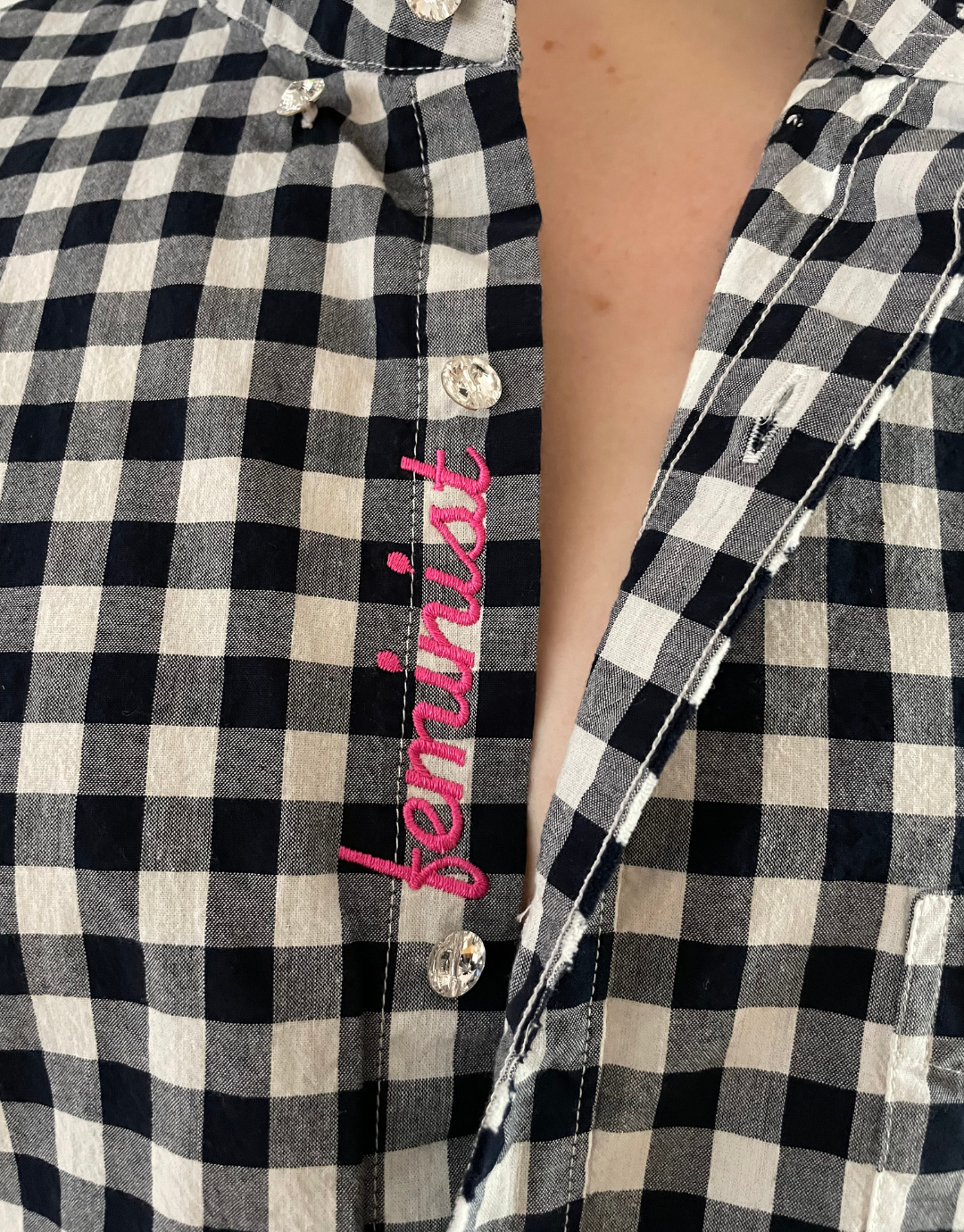 Feminist Black Check Upcycled Embroidered Shirt
What is your Shirt Story? 
We've teamed up with A Shirt Story to launch a capsule collection of one-of-a-kind, statement-making upcycled button-down shirts.  Each one of these shirts tells a unique story. 
This re-imagined shirt is customized with crystal embellishments and embroidered with statement: Feminist.
Approx Size: A Shirt Story L
Black and White button down with crystal embellishments 
Embroidered with 'Feminist' on the inner buttons
Embroidery by New York Embroidery Studio
Benefits: Mama Farm, which uses regenerative agriculture to grow food from heirloom seeds and heritage breeds. Through their membership and programming, they promote conservation and conserve biodiversity by delighting the senses and through our inspiring and stimulating programming.

Supporting Cause: Women's Rights