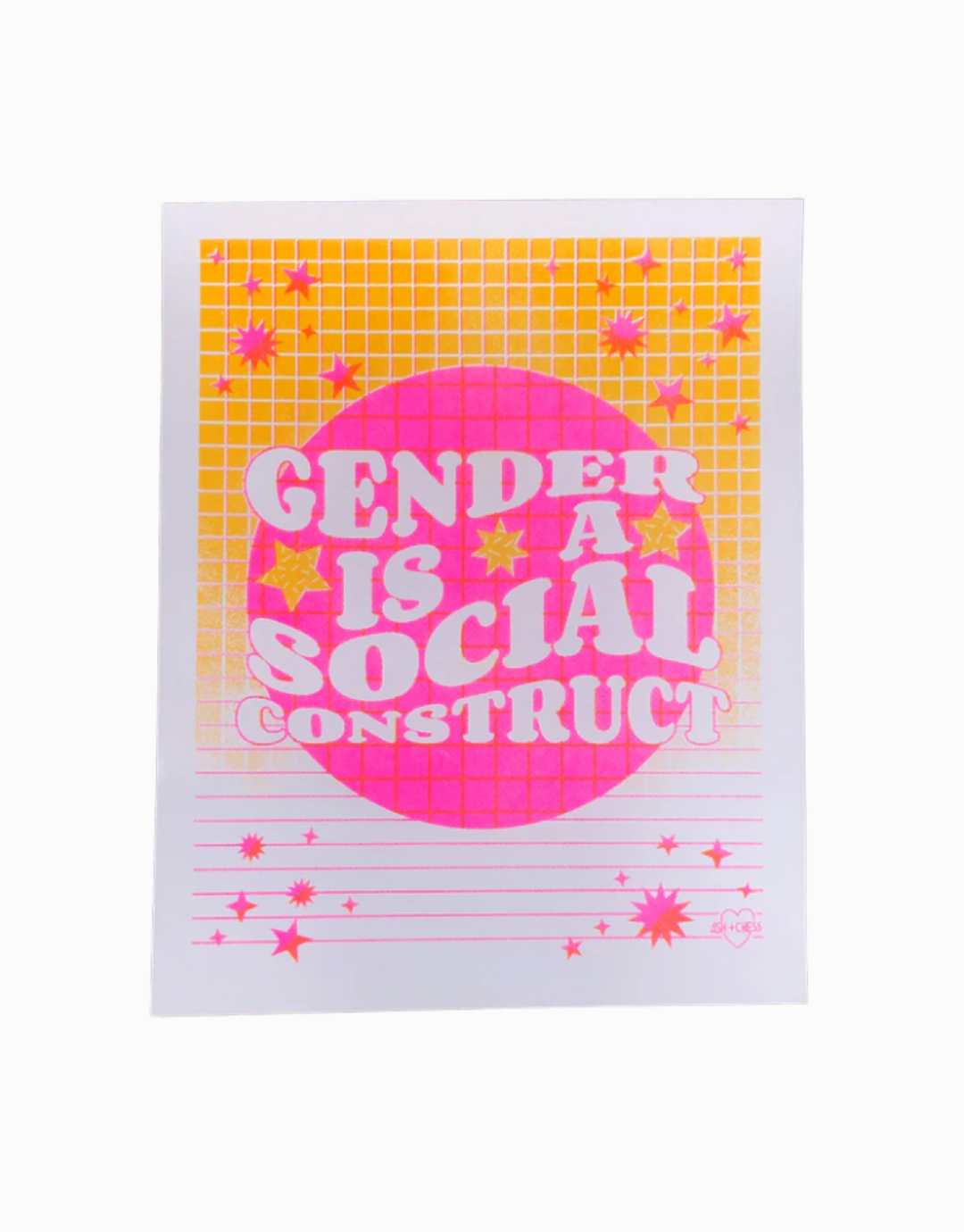 Gender Is A Social Construct Print
Gender is socially constructed, and it is our responsibility to work towards breaking the binary. Make a statement with this neon print from Ash + Chess. 
8 x 10 Risograph Art Print
Printed in USA
Benefits: The Marsha P. Johnson Institute, a nonprofit protecting and defending the human rights of Black transgender people through organizing, advocating, creating an intentional community to heal, developing transformative leadership, and promoting collective power.
Supporting Cause: Equality