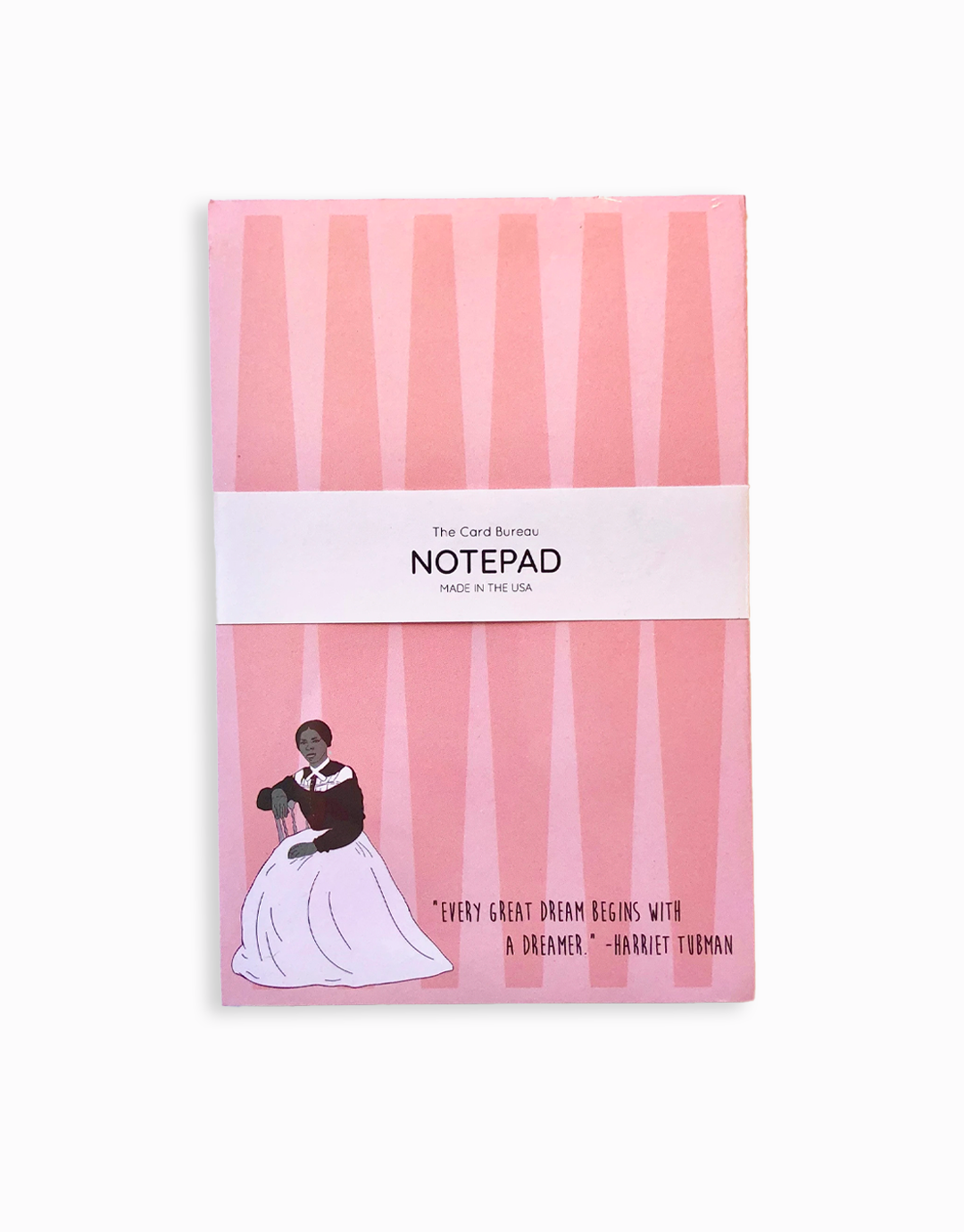 Harriet Tubman Illustrated Notepad
The Underground Railroad was a lifeline for slaves escaping to freedom and Harriet Tubman was undoubtedly one of its most famous "conductors."
Pay homage to this icon of the abolitionist movement with this notepad featuring an original illustration the Harriet Tubman and her quote, "Every great dream begins with a dreamer." 
4x6 inch notepad
50 sheets
Original Harriet Tubman illustration
Benefits: The ACLU of New York (NYCLU), one of the nation's foremost defenders of civil liberties and civil rights. NYCLU defends and promotes the fundamental principles and values embodied in the Bill of Rights, the U.S. Constitution, and the New York Constitution, including freedom of speech and religion, and the right to privacy, equality and due process of law for all New Yorkers. NYCLU is the New York Affiliate of the American Civil Liberties Union (ACLU).
Supporting Cause: Equality