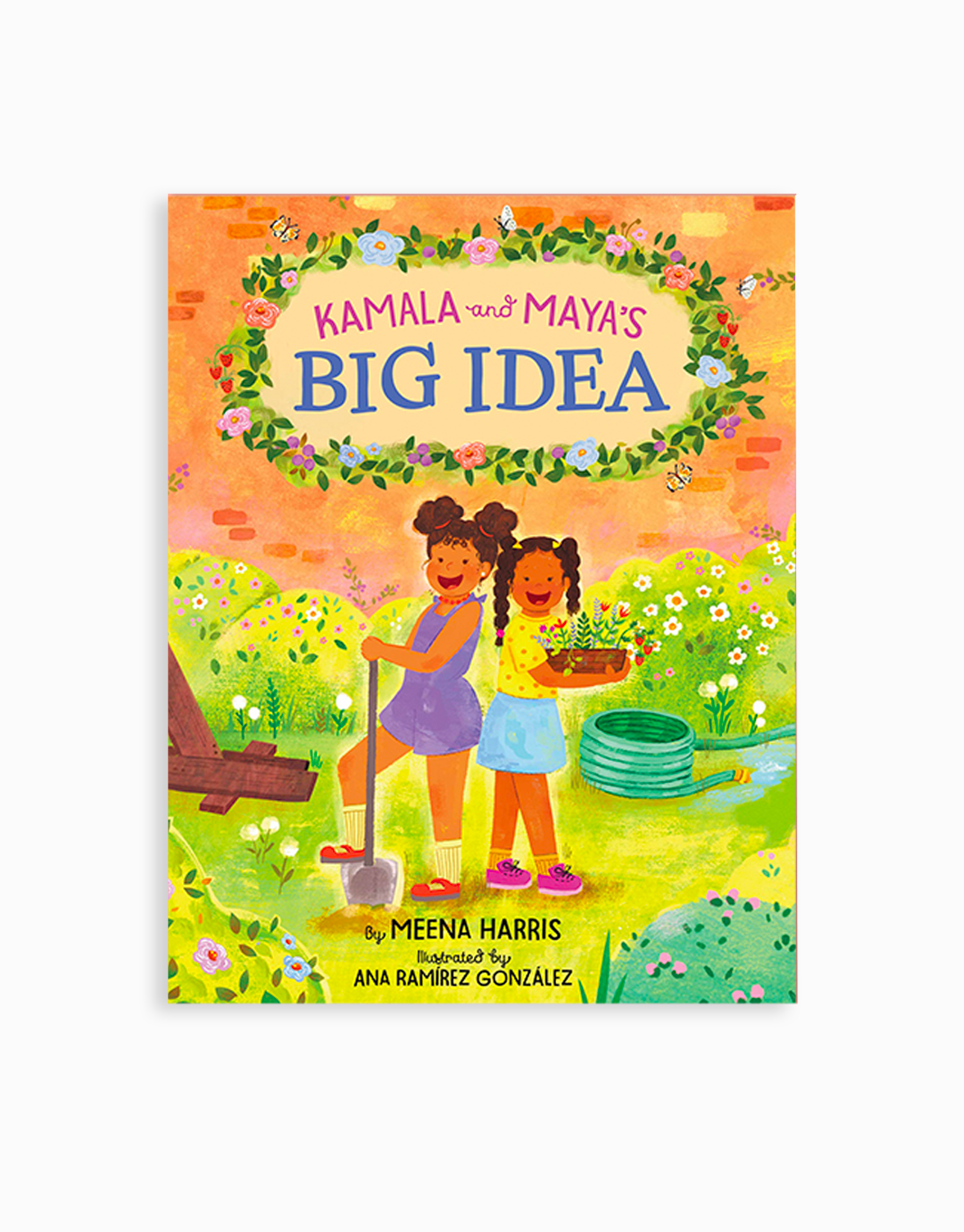 Kamala and Maya's Big Idea by Meena Harris
Kamala and Maya's Big Idea by Meena Harris is an empowering picture book about two sisters who work with their community to effect change, inspired by a true story from the childhood of her aunt, Vice President Kamala Harris, and mother, lawyer, and policy expert Maya Harris.


It's an uplifting tale of how the author's aunt and mother first learned to persevere in the face of disappointment and turned a dream into reality. It's a story about children's ability to make a difference, bring their community together, and transform a neighborhood. Illustrated by Ana Ramírez.

"An inspirational reminder to choose courage over fear, Kamala and Maya's Big Idea teaches a powerful lesson: if you're willing to fight with everything you've got, no dream is too big. A must read for little girls around the world." - Elizabeth Warren, U.S. Senator from Massachusetts


"Kamala and Maya's Big Idea is an inspiring tale that shows children the art of the possible when cooperation and imagination meet determined young minds. A simple but moving lesson on the power of organizing will resonate for this next generation of young leaders. More importantly, it will spark those who feel too small to chase their own big ideas and change their corner of our world." - Stacey Abrams, Former Minority Leader, Georgia House of Representatives; Founder and Chair, Fair Fight Action


"I love this book—the power of persistence and being bold is one of the most important lessons we can teach young people." - Megan Rapinoe, Co-Captain, U.S. Women's National Soccer Team
Benefits: Black Futures Lab, which works with Black people to transform communities, building Black political power and changing the way that power operates—locally, statewide, and nationally.
Supporting Cause: Racial Justice, Activism