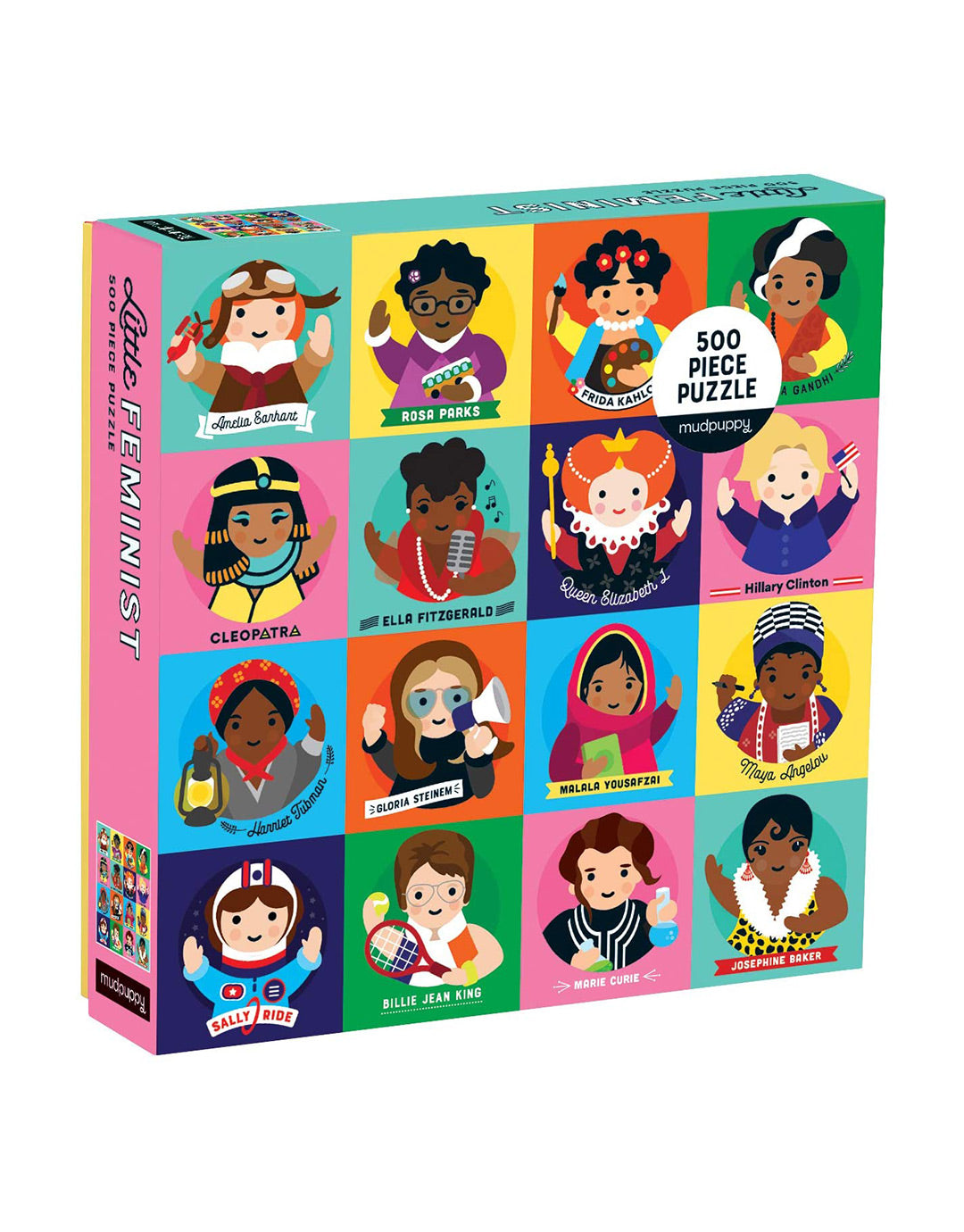 Little Feminist 500 Piece Puzzle
By Emily Kleinman, Illustrated by Lydia Ortiz
Mudpuppy's Little Feminist 500 Piece Puzzle is comprised of colorful illustrated portraits of real women who have made historical impact on the world. Illustrations by Lydia Ortiz introduce children to these important people in history with images that are fun for youngsters and also realistic.
Package: 8 x 8 x 2"
Complete puzzle: 20 x 20"
Includes insert with information about the artist and image
Includes Artists: Maya Angelou, Josephine Baker, Frida Kahlo and Ella Fitzgerald
Includes Leaders: Cleopatra, Queen Elizabeth I, Indira Gandhi and Hillary Clinton
Includes Activists: Harriet Tubman, Rosa Parks, Gloria Steinem and Malala Yousafzai
Includes Pioneers: Marie Curie, Sally Ride, Amelia Earhart and Billie Jean King
Benefits:
Planned Parenthood of Greater New York, an organization working to advance the reproductive health and rights of all New Yorkers - and elect candidates who support a full range of reproductive health care services.