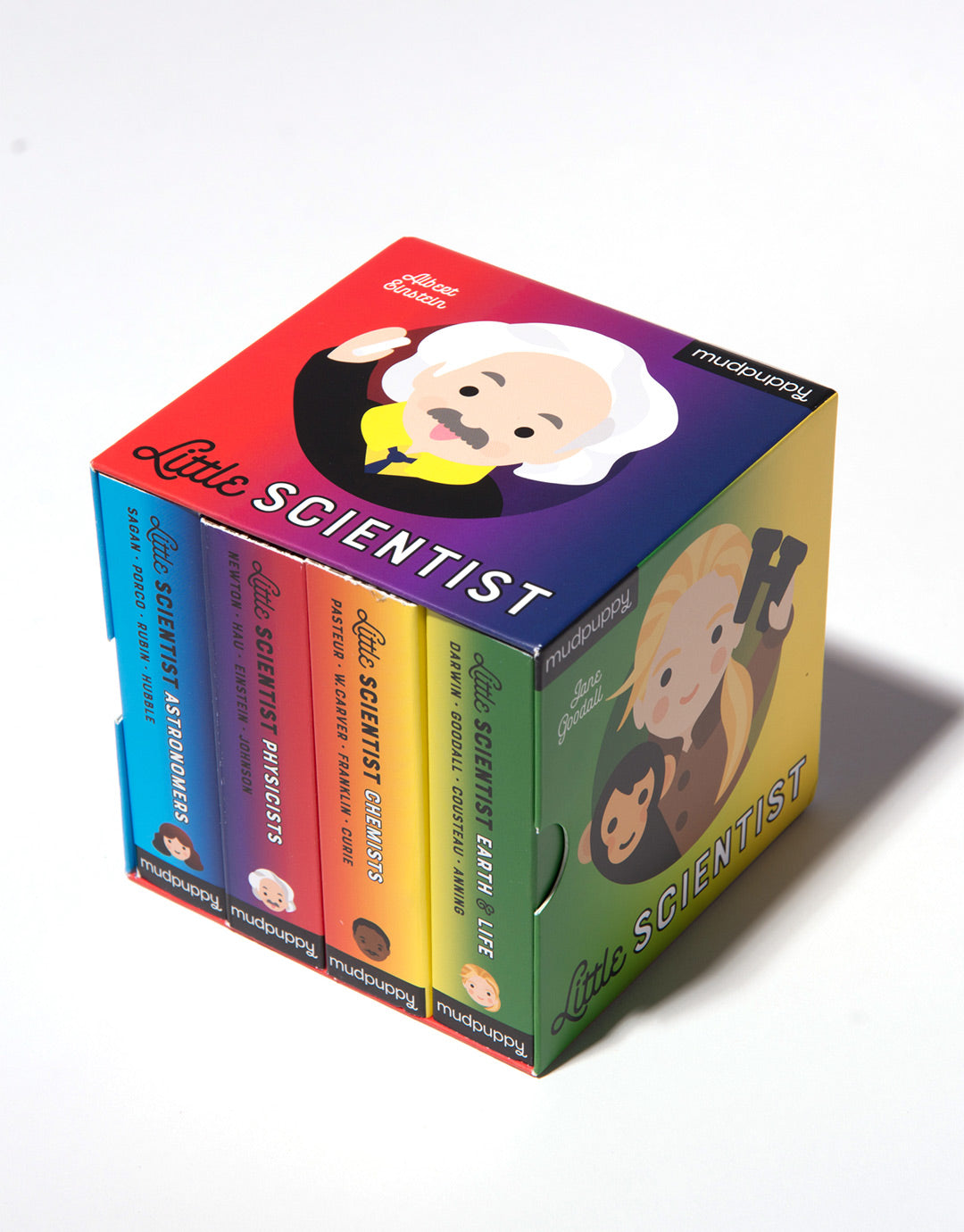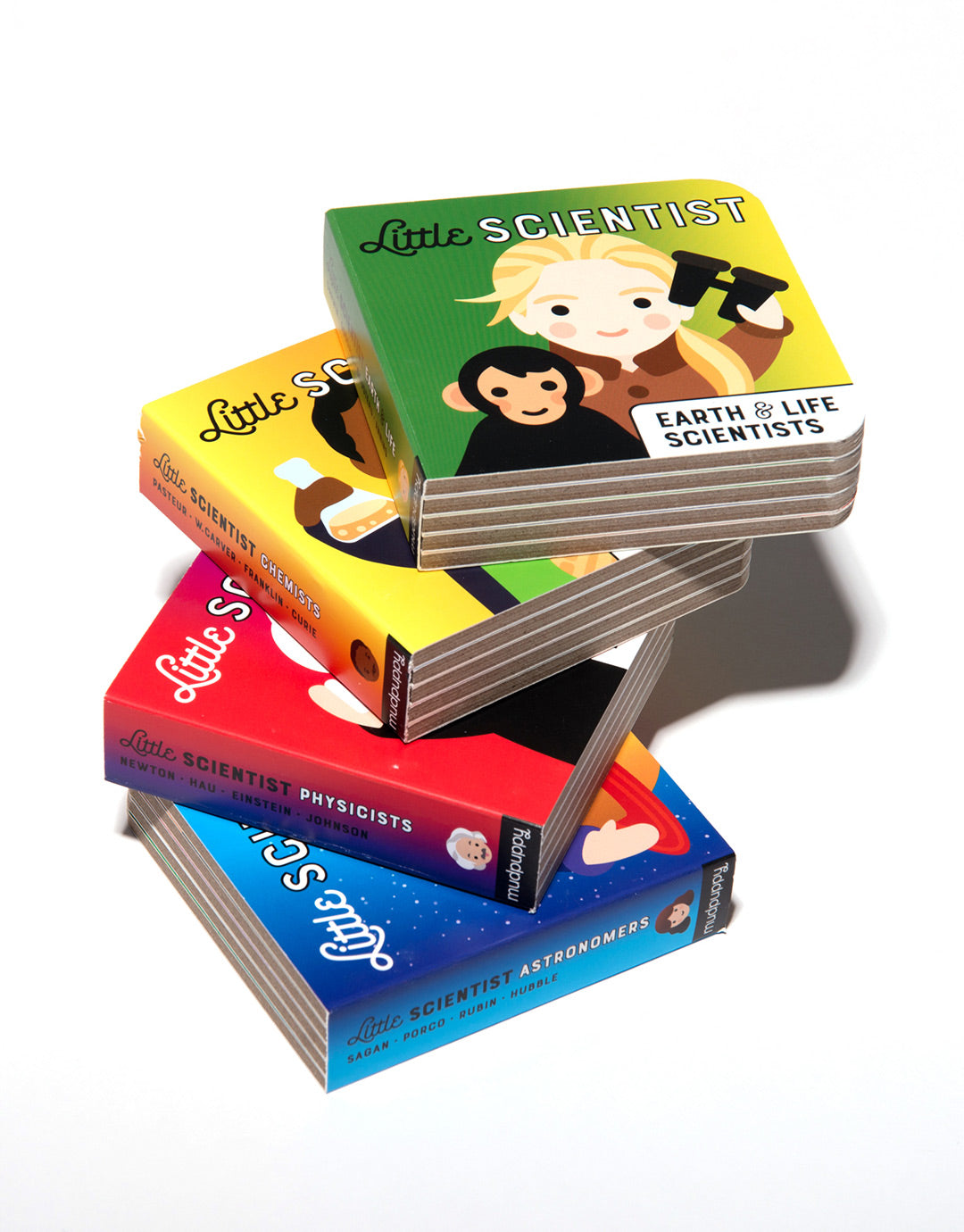 Little Scientist Board Book Set
By Mudpuppy, Illustrations by Lydia Ortiz, Illustrations by Patrick Rafanan, Text by Emily Kleinman
Mudpuppy's Little Scientist Board Book Set is comprised of colorful illustrated portraits of real women who have made historical impact on the world. Illustrations by Lydia Ortiz and words by Emily Kleinman introduce children to these important people in history with images that are fun for youngsters and also realistic. The Board Book Set includes 4 mini board books, 8 chunky pages per book, packaged in a slipcase box.
Slipcase box: 4 x 4 x 4"
Greyboard contains 90% recycled paper
Printed with nontoxic inks
Benefits: Natural Resources Defense Council, a nonprofit working to ensure the rights of all people to clean air, clean water, and healthy communities.
Supporting Cause: Environment