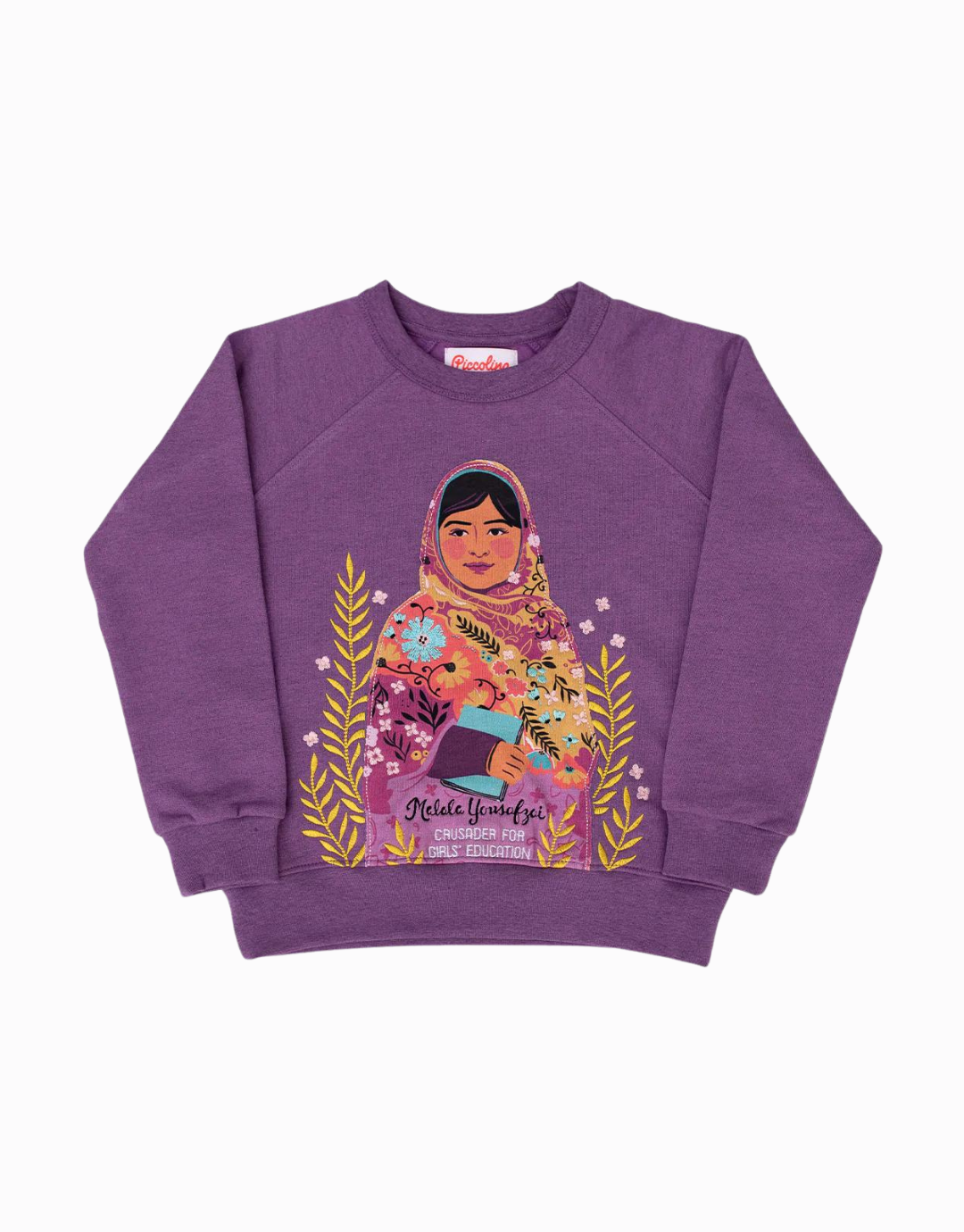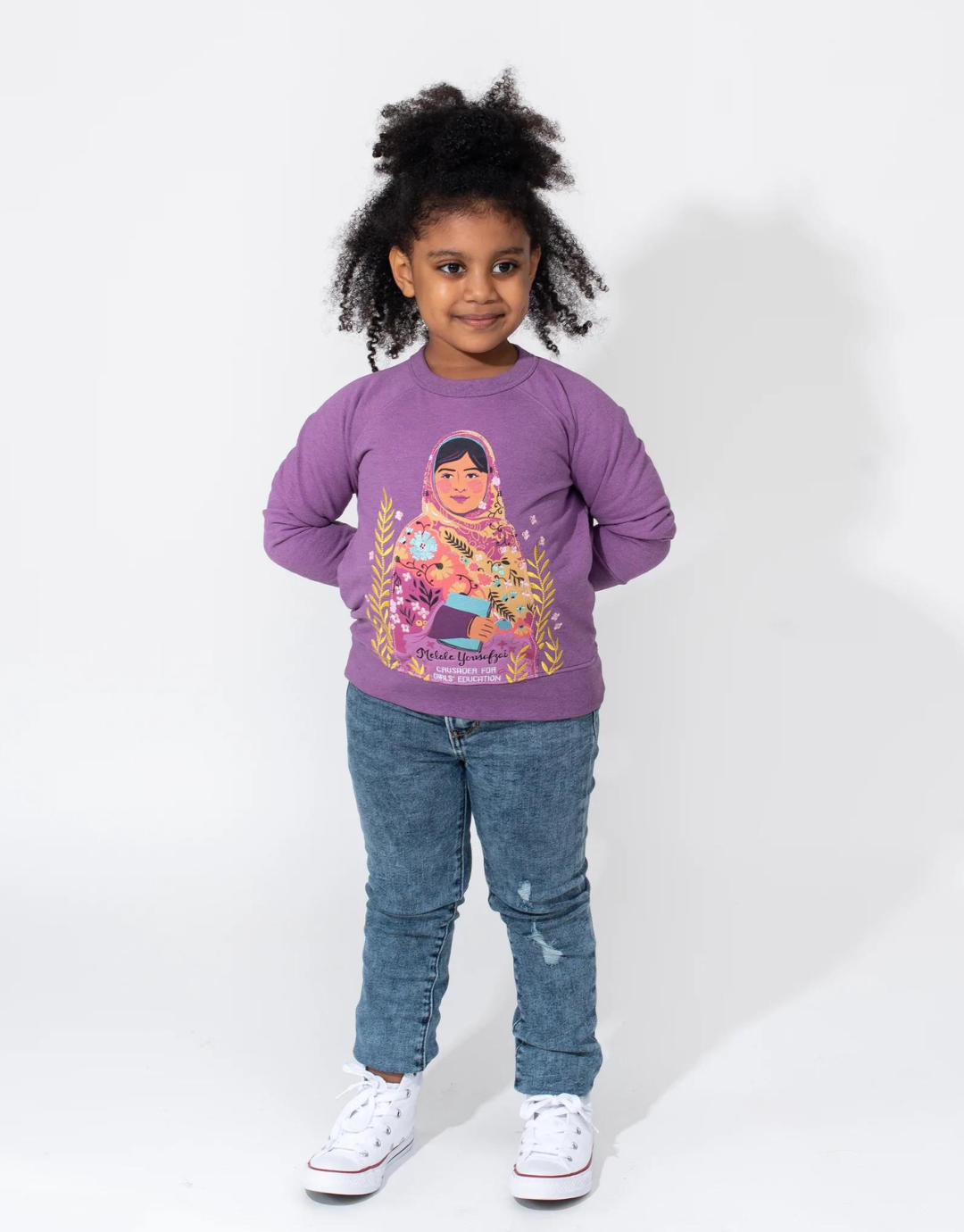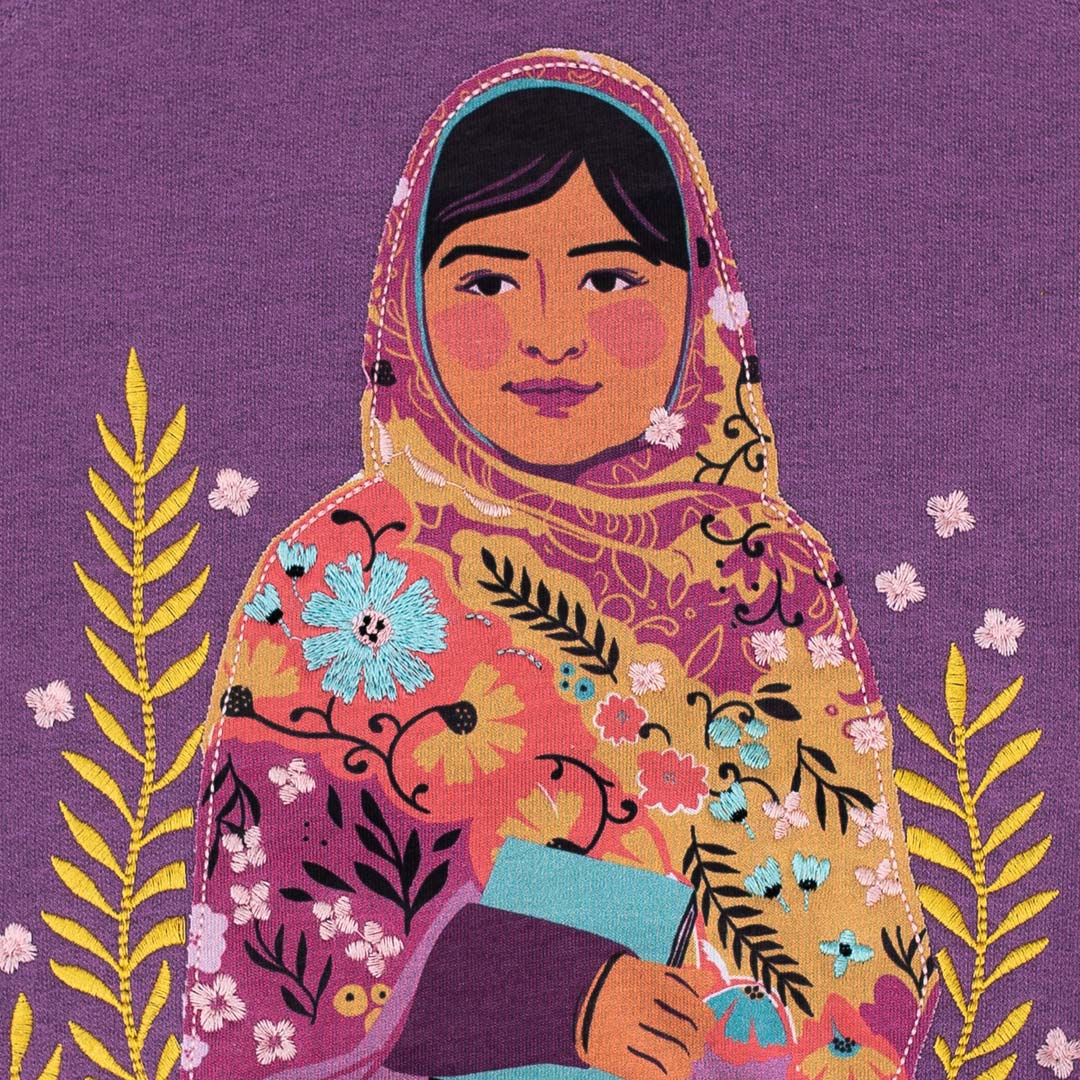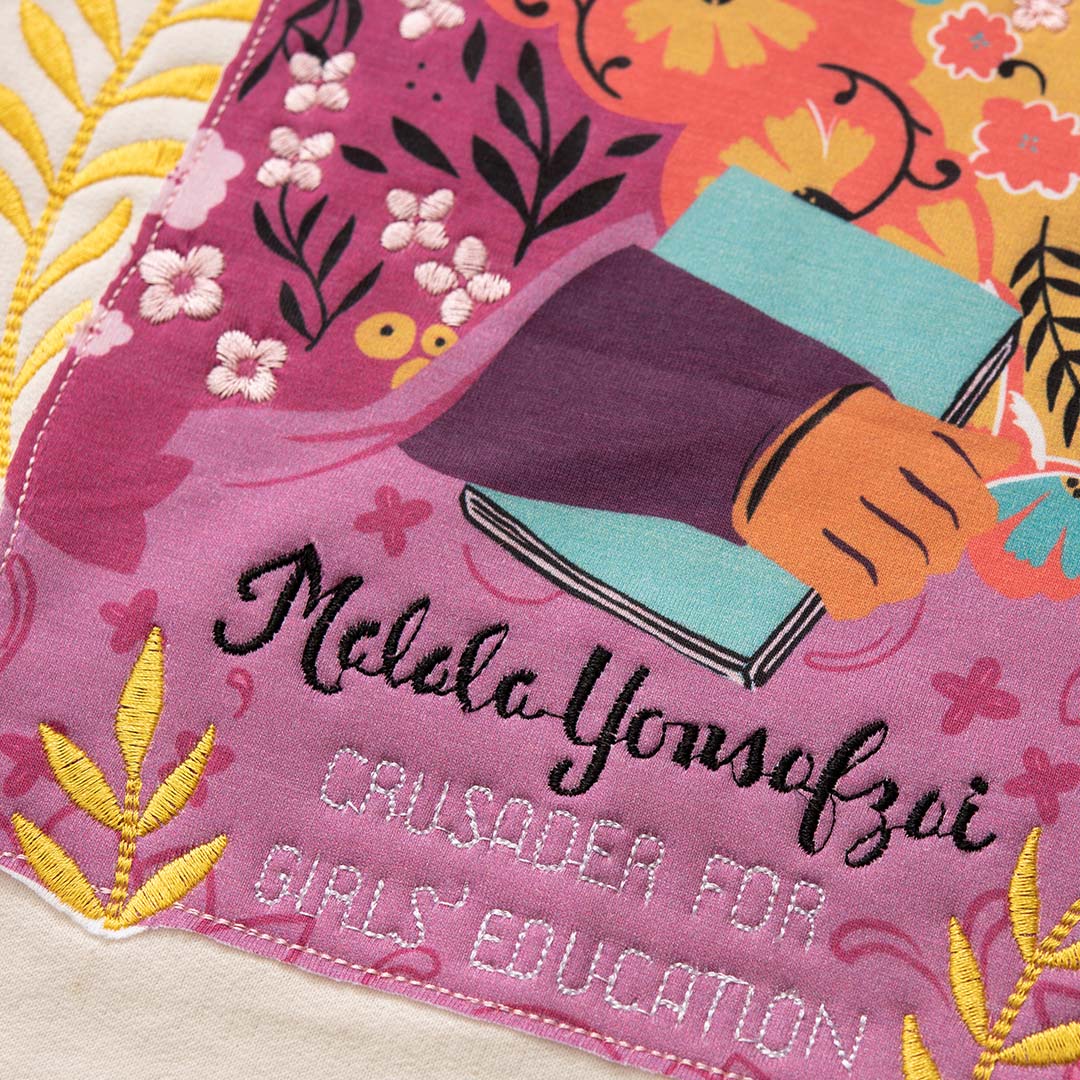 Malala Yousafzai Embroidered Trailblazer Sweatshirt
Malala's advocacy for girls' education has grown into an international movement. She became the youngest person to win the Nobel Peace Prize (at 17!!) after surviving an assassination attempt by the Taliban. 

This icon's continued advocacy to inspire us every day!
This sweatshirt, featuring a portrait of the human rights activist, is the perfect way for your little one to celebrate their inner activist and keep them warm!
This sweatshirt was designed by illustrated by artist Sarah Watts for Piccolina.
100% Cotton
Unisex fit
5-7% Shrinkage
Pull over Styling

Screen printed with Applique and Embroidery
Machine wash cold, tumble dry low
Made in Peru
Benefits: Malala Fund, a nonprofit working for a world where every girl can learn and lead. The Malala Fund invests in education activists and advocates who are driving solutions to barriers to girls' education in their communities. Through their Education Champion Network, they invest in local educators and advocate for resources and policy changes in regions where the most girls are missing out on secondary school. 

Supporting Cause: Women's Rights