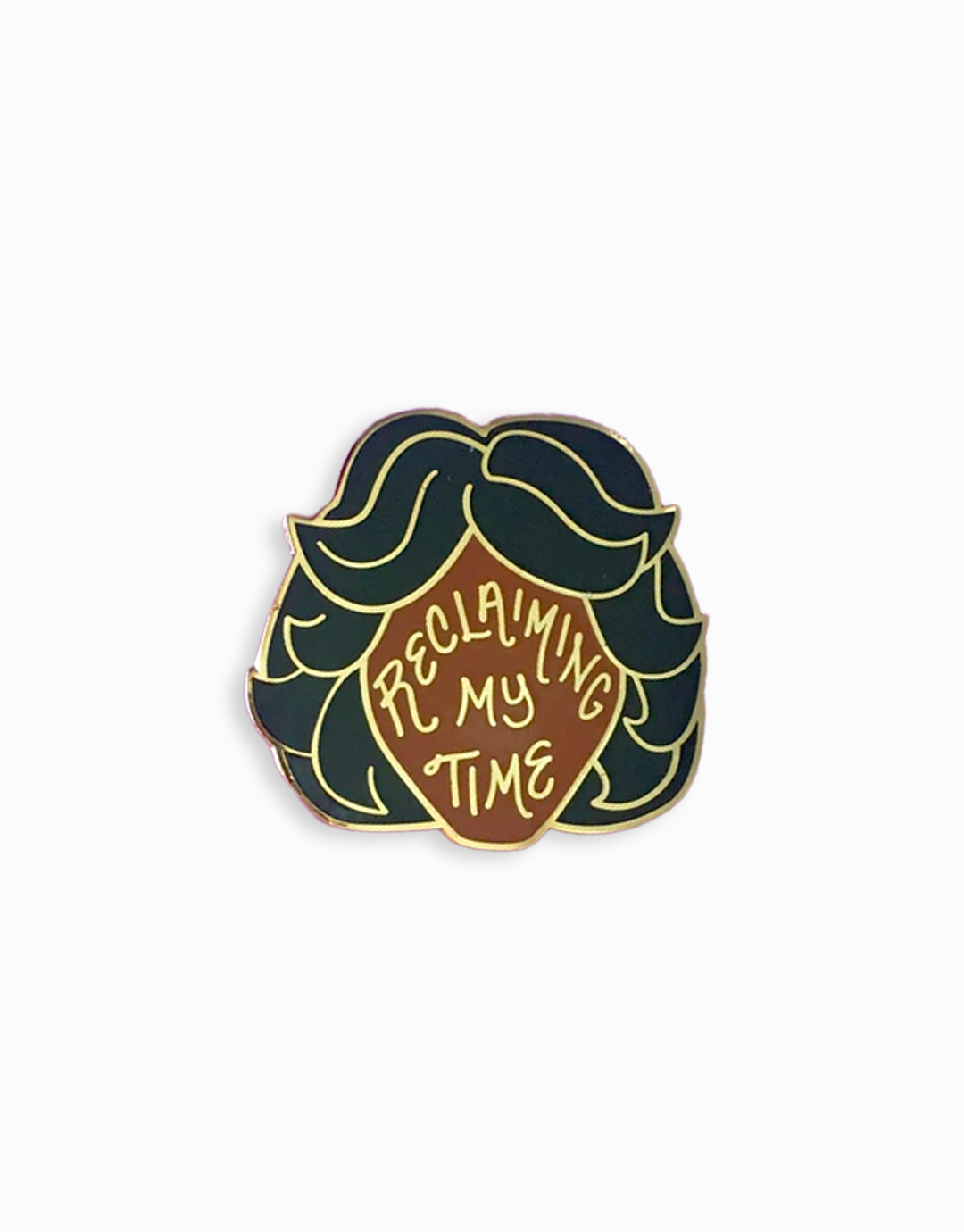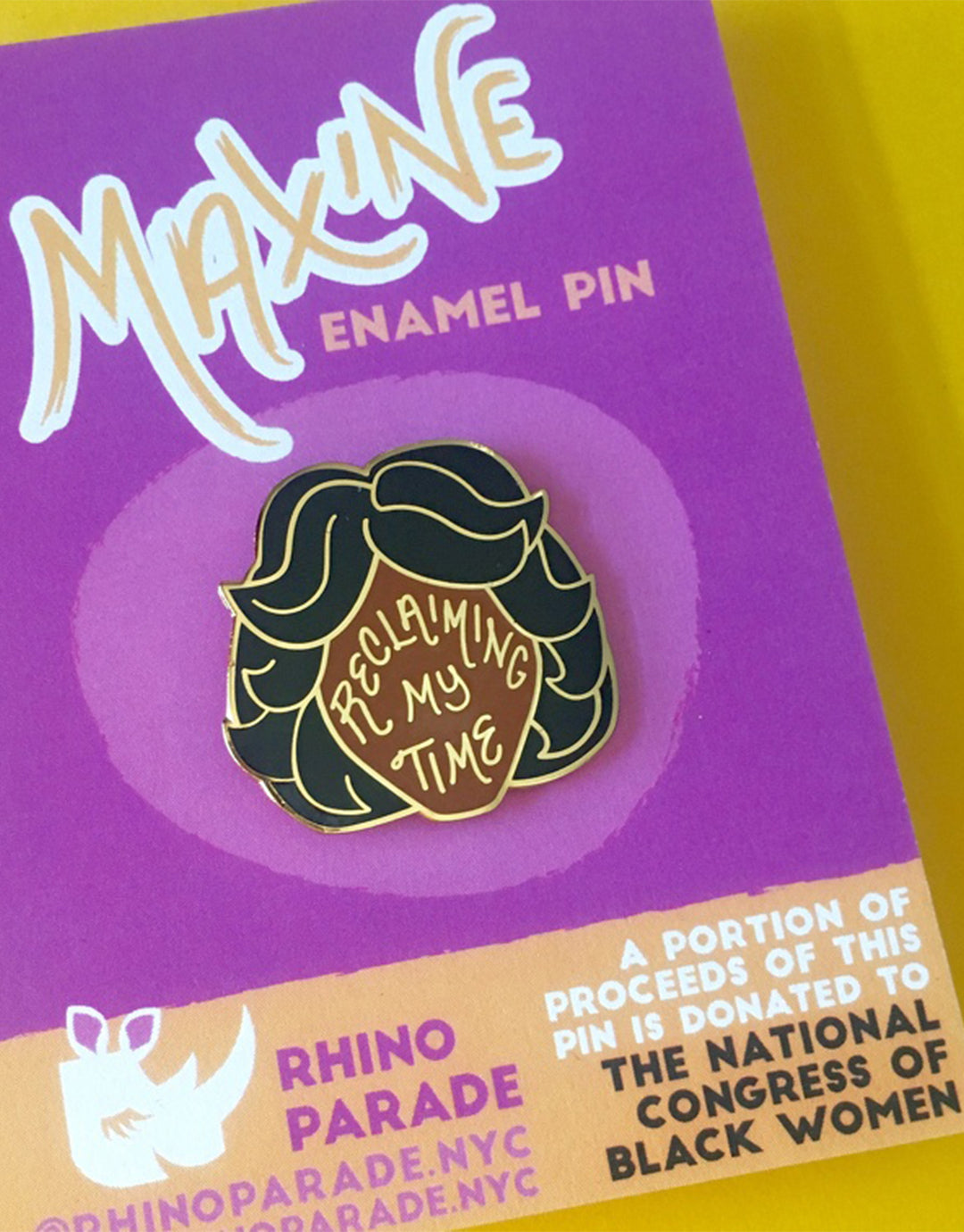 The Maxine Pin
"We know that when a woman speaks truth to power, there will be attempts to put her down... I'm not going to go anywhere." - Congresswoman Maxine Waters 

We're all reclaiming our time! Make a statement with the Maxine enamel pin, memorializing her famous "Reclaiming my Time" quote. 

Bonus: it helps advocate for women of color in Congress!

1.25" x 1.25" enamel lapel pin butterfly clutch pin back
Original artwork by Lisa Mohar
Benefits: The National Congress of Black Women, a nonprofit organization that serves as a non-partisan voice of advocacy on issues affecting the appointment of women at all levels of government with a goal to increase the participation of women of color in the educational political, economic, and social arenas.
Supporting Cause: Women's Rights