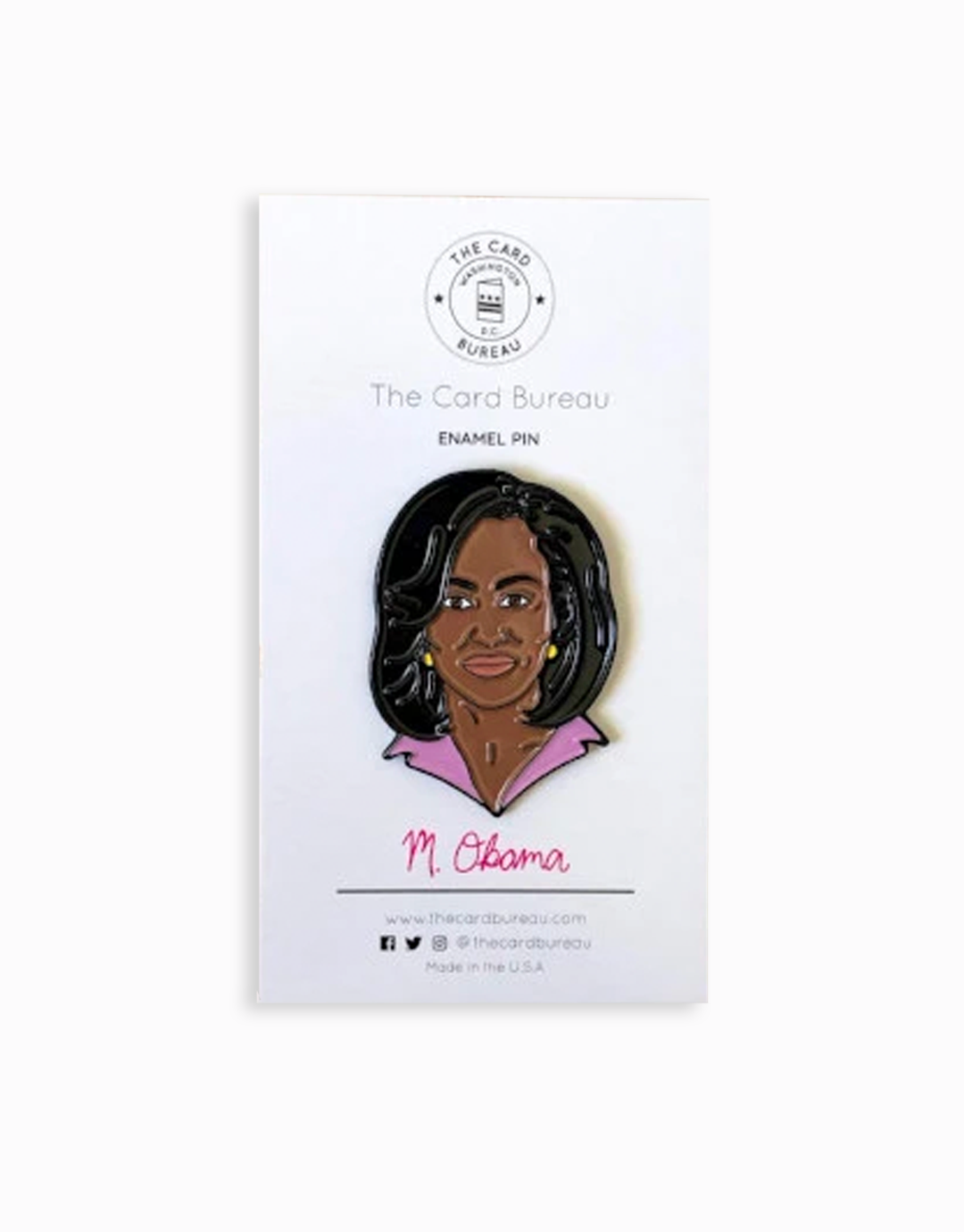 Michelle Obama Enamel Pin
Rise above with Michelle Obama on your side. Pin it on your backpack, purse, blouse or jacket for some one-of-a-kind flair! 
Created from an original illustration of Michelle Obama
1" x 1 1/2"

Packaged with a card stock backing in a plastic sealed bag
Benefits: Higher Heights, an organization building the political power and leadership of Black women from the voting booth to elected office and creating the environment for Black women to run, win and lead.
Supporting Cause: Voting & Civic Engagement