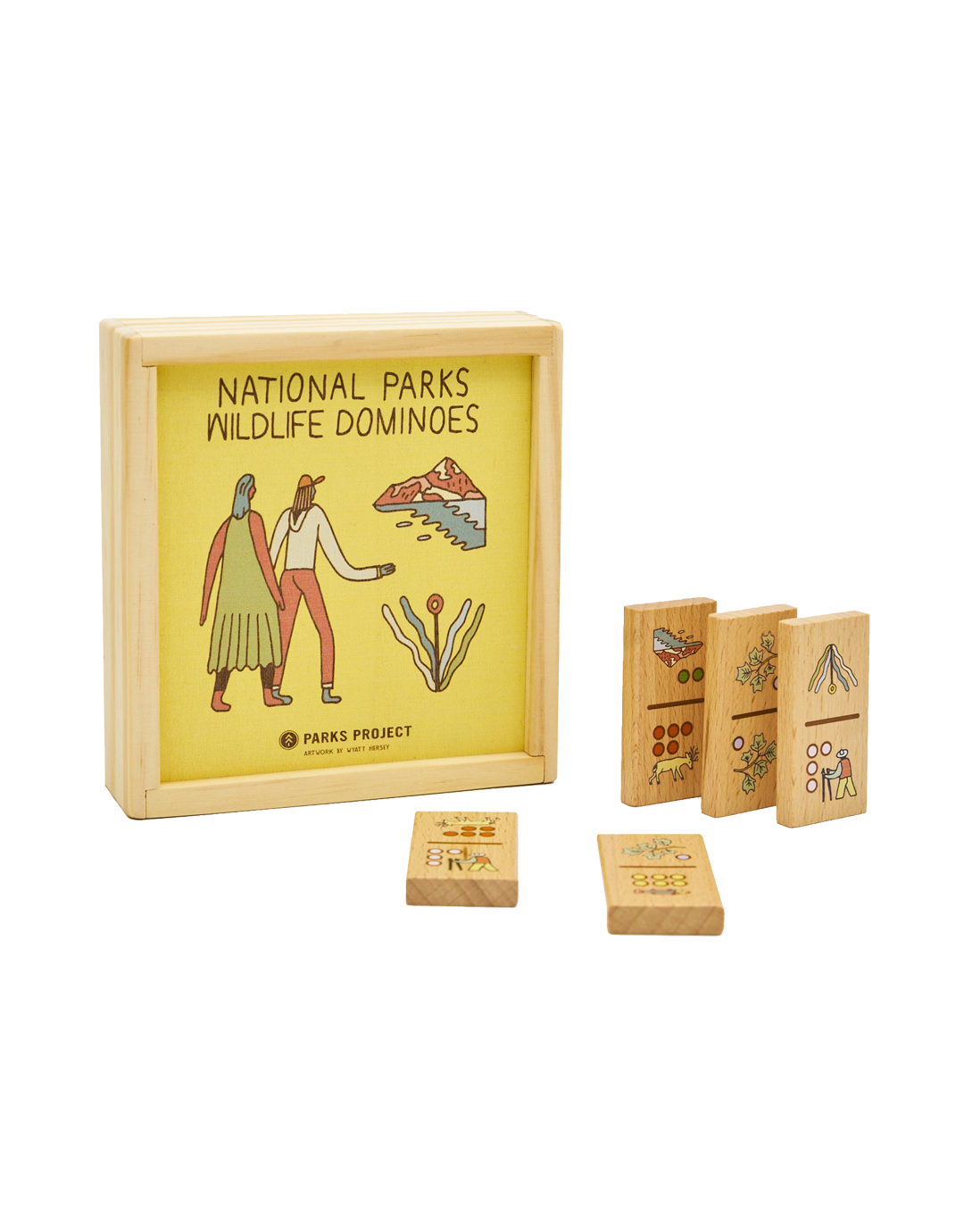 National Park Wooden Dominoes
Meet Wyatt Hersey, the artist based out of Chico, California behind the design of this puzzle. With a love of biology, birding, and fishing, Wyatt's love for public lands stems from the ways it connects him with community and is the inspiration behind his work. 
Material: Beech Wood
Dominoes vary in shades and textures due to unique wood material
Dimensions: 17 x 11 x 3.5 cm
Piece Count: 28
Features iconic national park wildlife and landmarks
Benefits
:
 The National Park Foundation strives to ensure that all people are welcome and able to discover their own personal connections to parks.
Purchases of this product support the National Park Foundation's Open OutDoors for Kids program. The program creates pathways for kids to enjoy, understand and connect with nature in exciting ways by facilitating outdoor activity, experiential learning, and cultural heritage exercises.
Supporting Cause: Environment