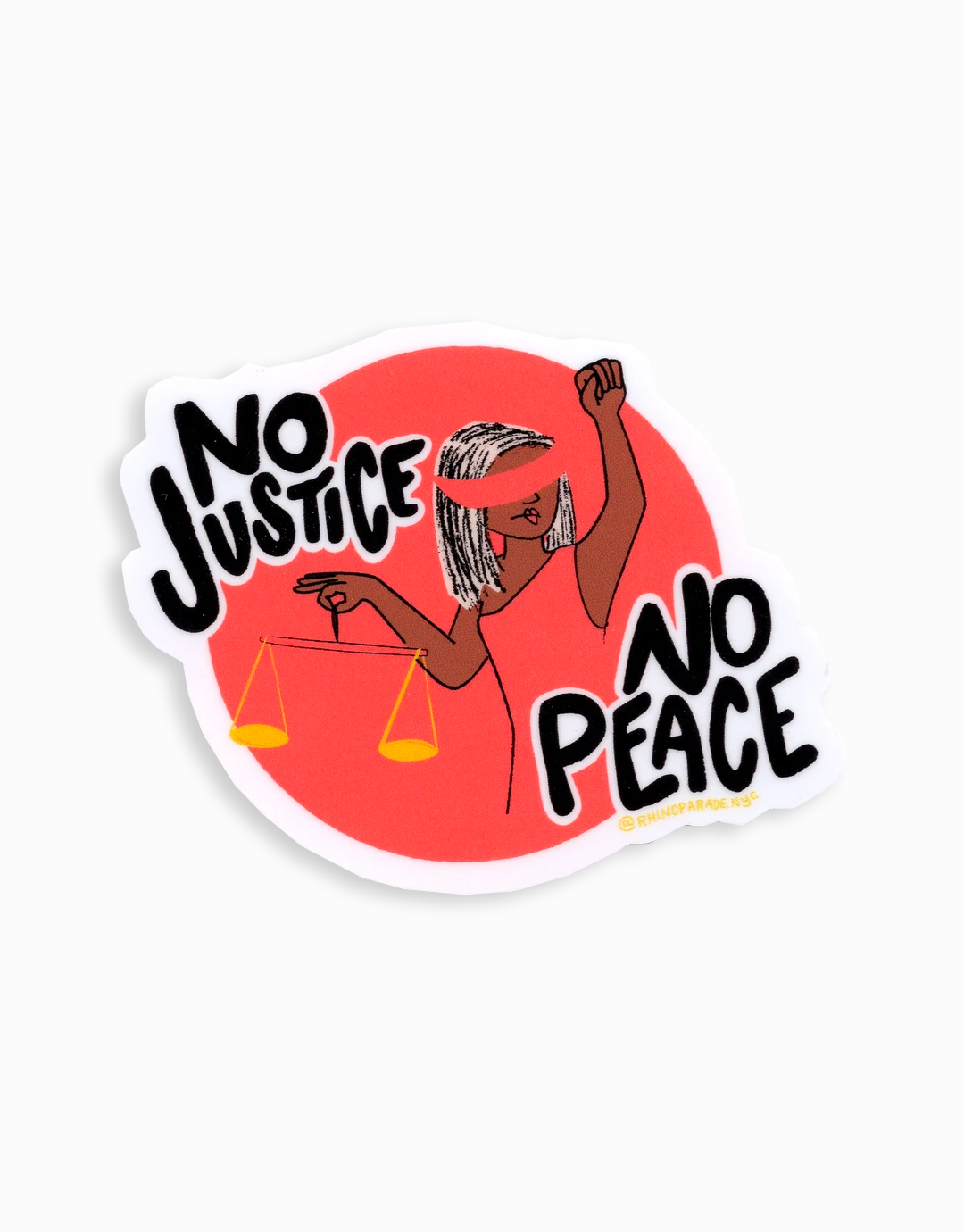 No Justice! No Peace! Sticker
Place this bad girl on your water bottle, laptop, cell phone, notebook, mailbox, street sign, or anywhere else where it looks fresh.
Glossy coated durable vinyl sticker
2.25" x 2.5"
Original artwork by Lisa Mohar
Benefits: Loveland Foundation, an organization committed to showing up for communities of color in unique and powerful ways, with a particular focus on Black women and girls. Through fellowships, residency programs, listening tours, and more, ultimately the Loveland Foundation hopes to contribute to both the empowerment and the liberation of the communities they serve.
Supporting Cause: Racial Justice, Activism