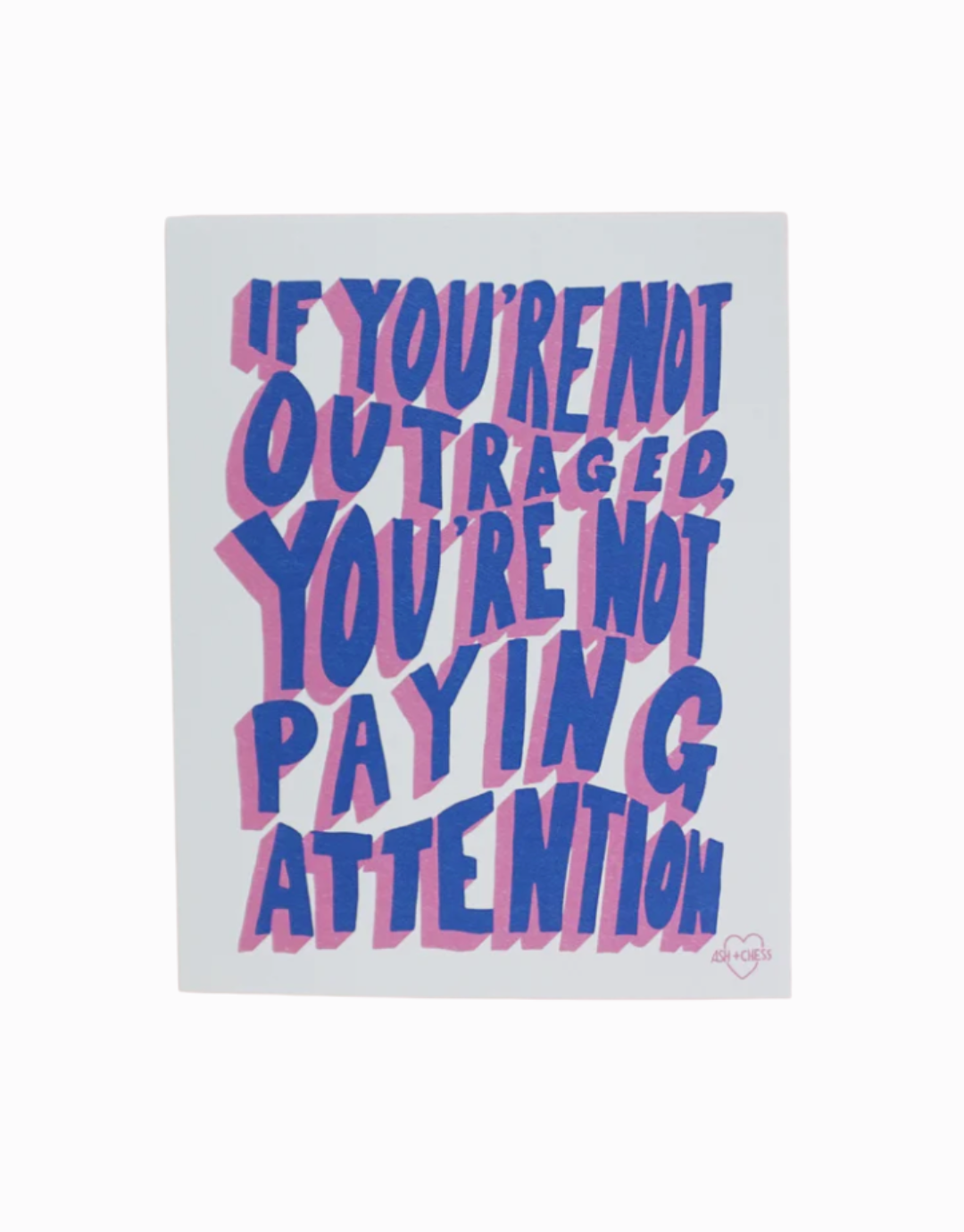 Outraged Art Print
If you aren't outraged you're not paying attention! Enough said. 

8 x 10 art print
Printed on 100lb felt textured paper
Designed by Chessie Needham
Benefits: The New York Civil Liberties Union (NYCLU), one of the nation's foremost defenders of civil liberties and civil rights. NYCLU defends and promotes the fundamental principles and values embodied in the Bill of Rights, the U.S. Constitution, and the New York Constitution, including freedom of speech and religion, and the right to privacy, equality, and due process of law for all New Yorkers. NYCLU is the New York Affiliate of the American Civil Liberties Union (ACLU).

Supporting Cause: Activism, Equality, Voting & Civic Engagement