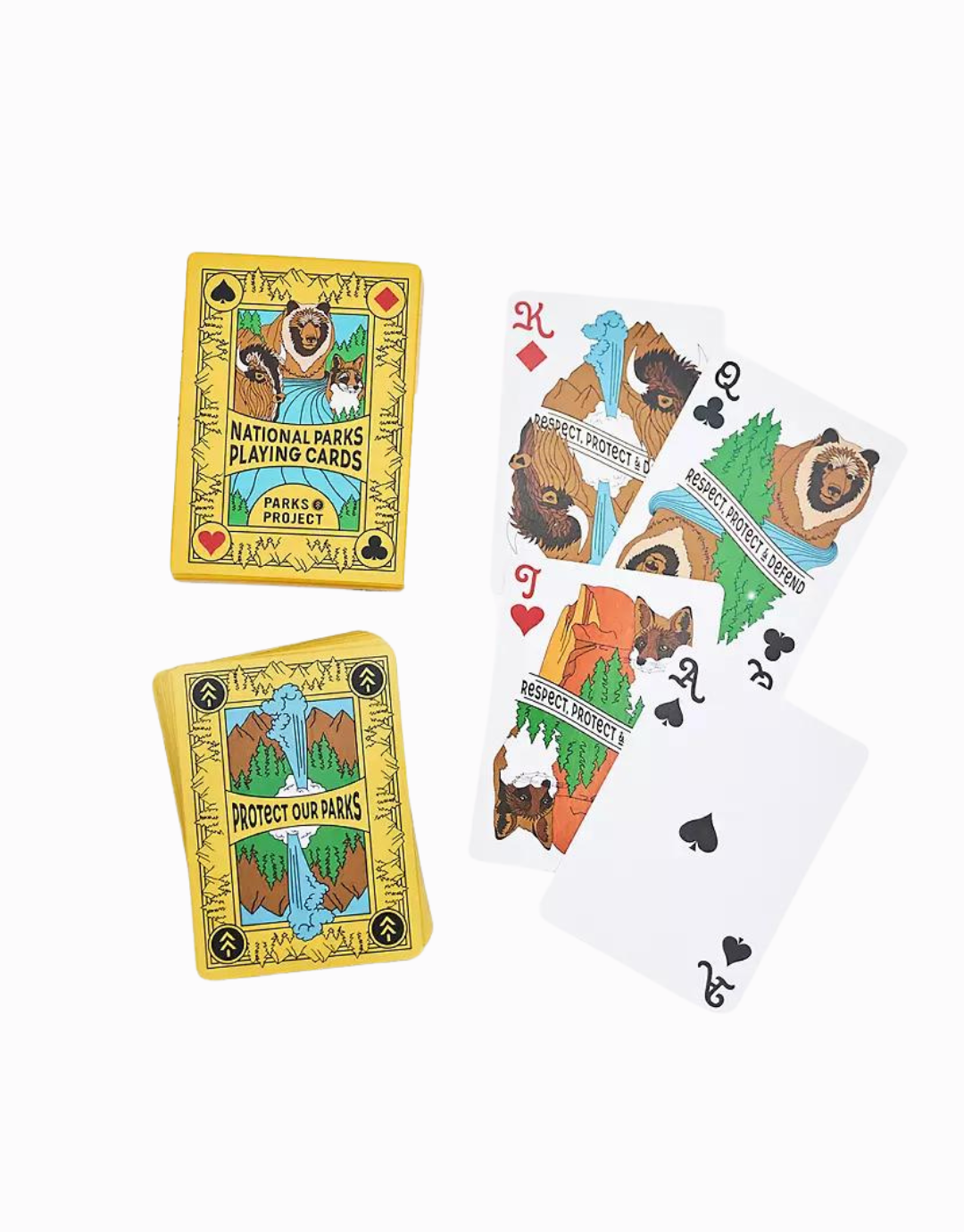 Respect & Protect Playing Cards
I spy with my little eye...some fun with the Protect and Respect Playing cards! These cards feature an array of wild animals that you could likely spot at a safe distances, with a national park.
Dimensions: 2 1/2" x 3 1/2"
100% FSC paper
Do not wash / air dry if wet
Features iconic national park wildlife 
Benefits
:
 The National Park Foundation strives to ensure that all people are welcome and able to discover their own personal connections to parks.
Purchases of this product support the National Park Foundation's Open OutDoors for Kids program. The program creates pathways for kids to enjoy, understand and connect with nature in exciting ways by facilitating outdoor activity, experiential learning, and cultural heritage exercises.
Supporting Cause: Environment