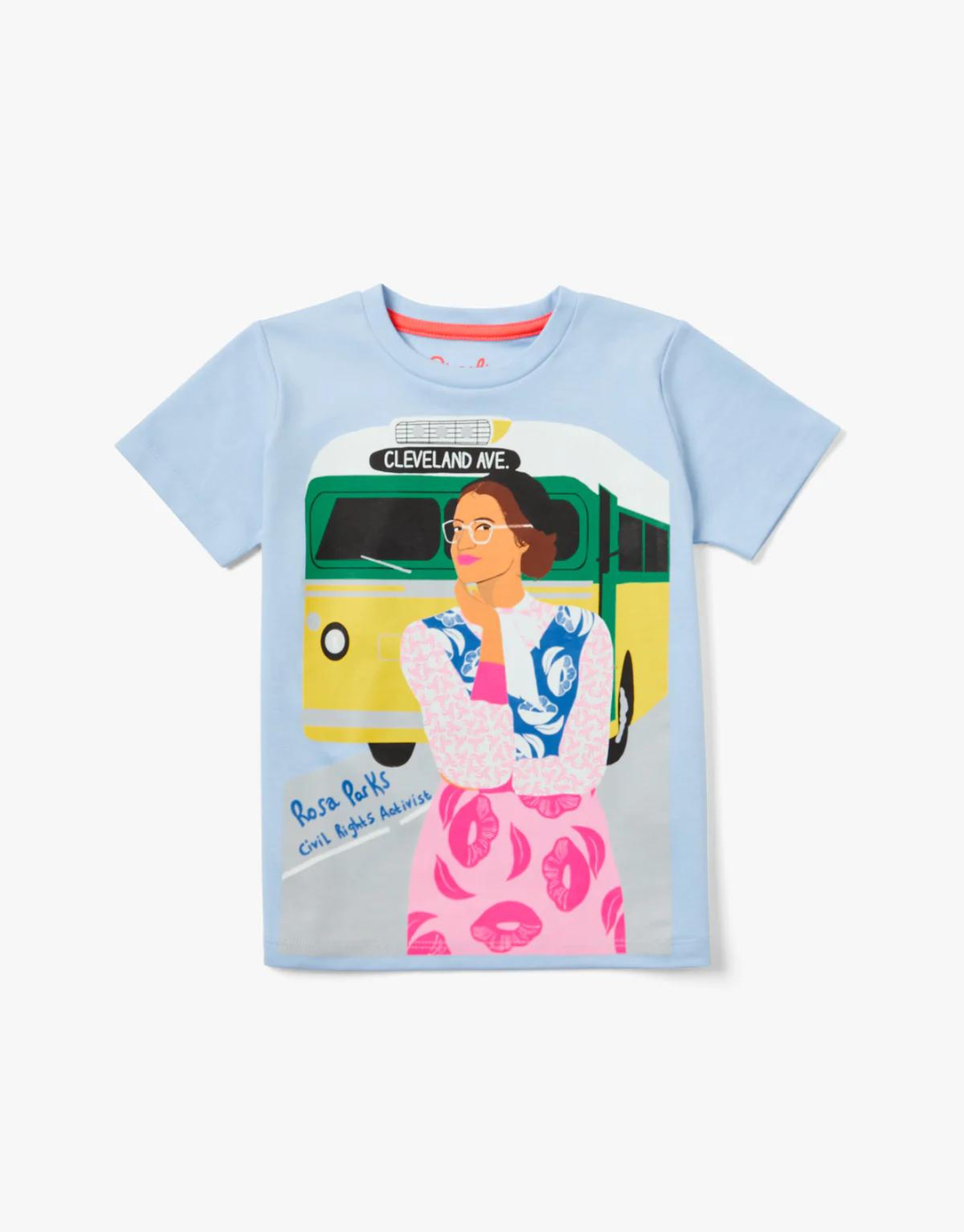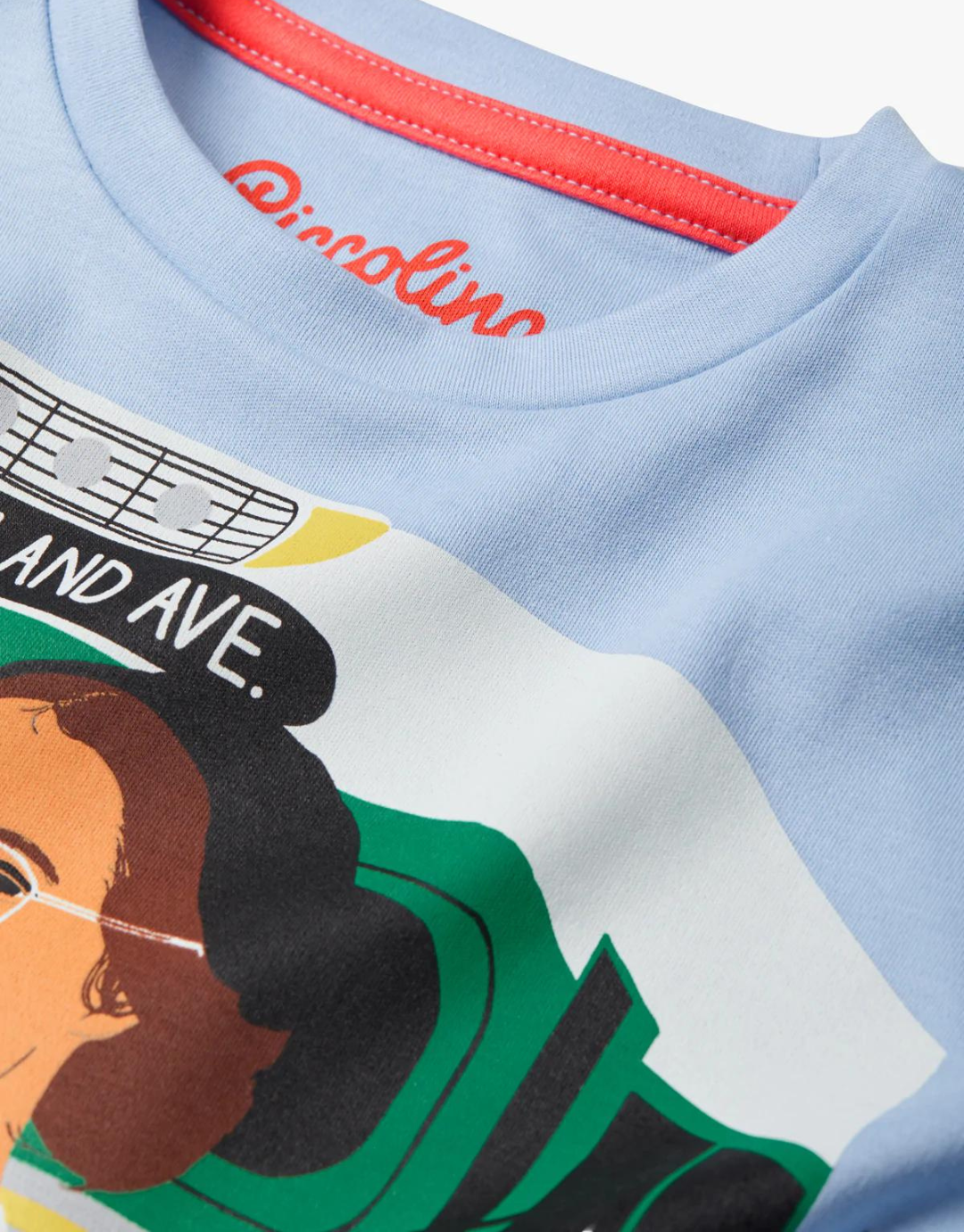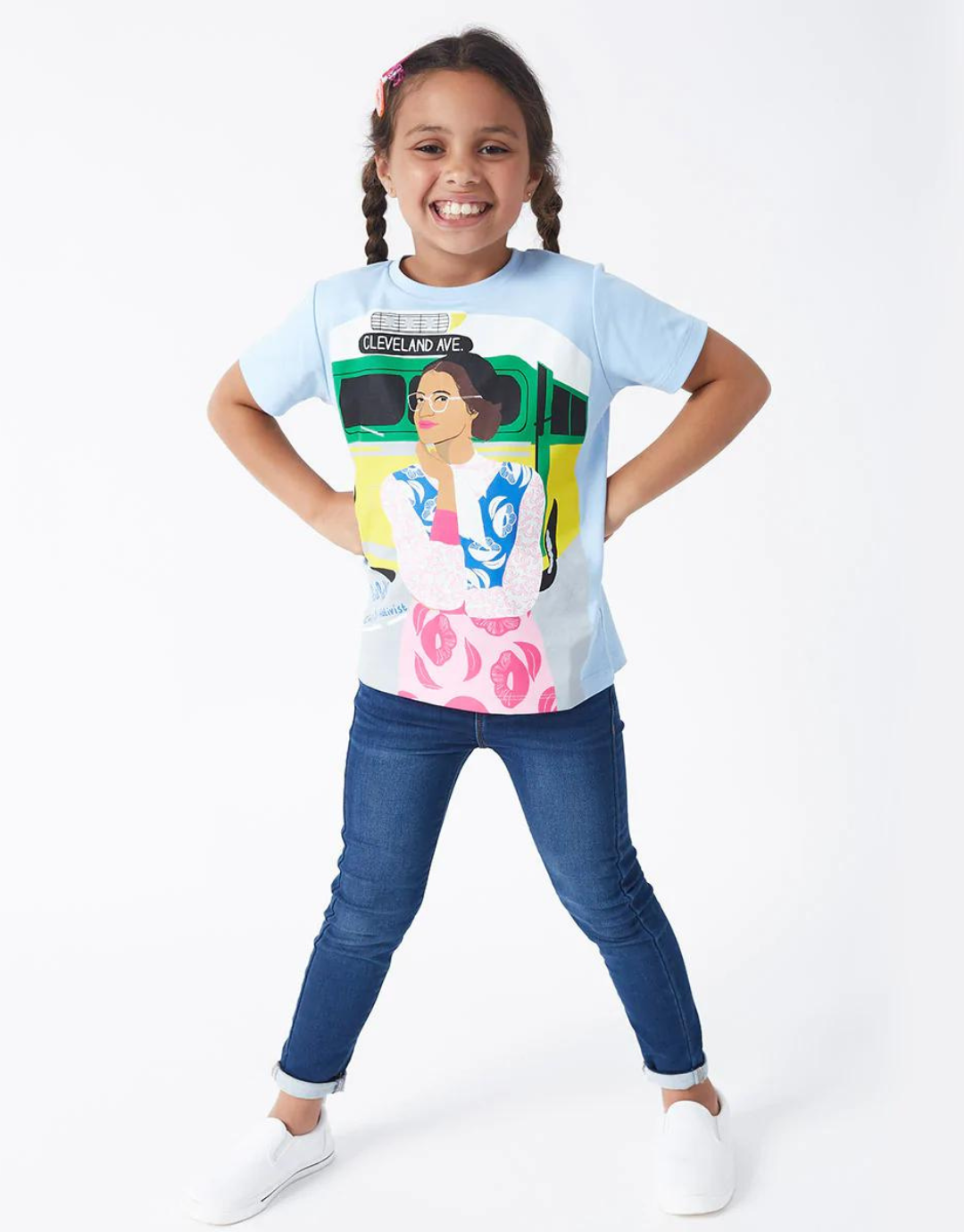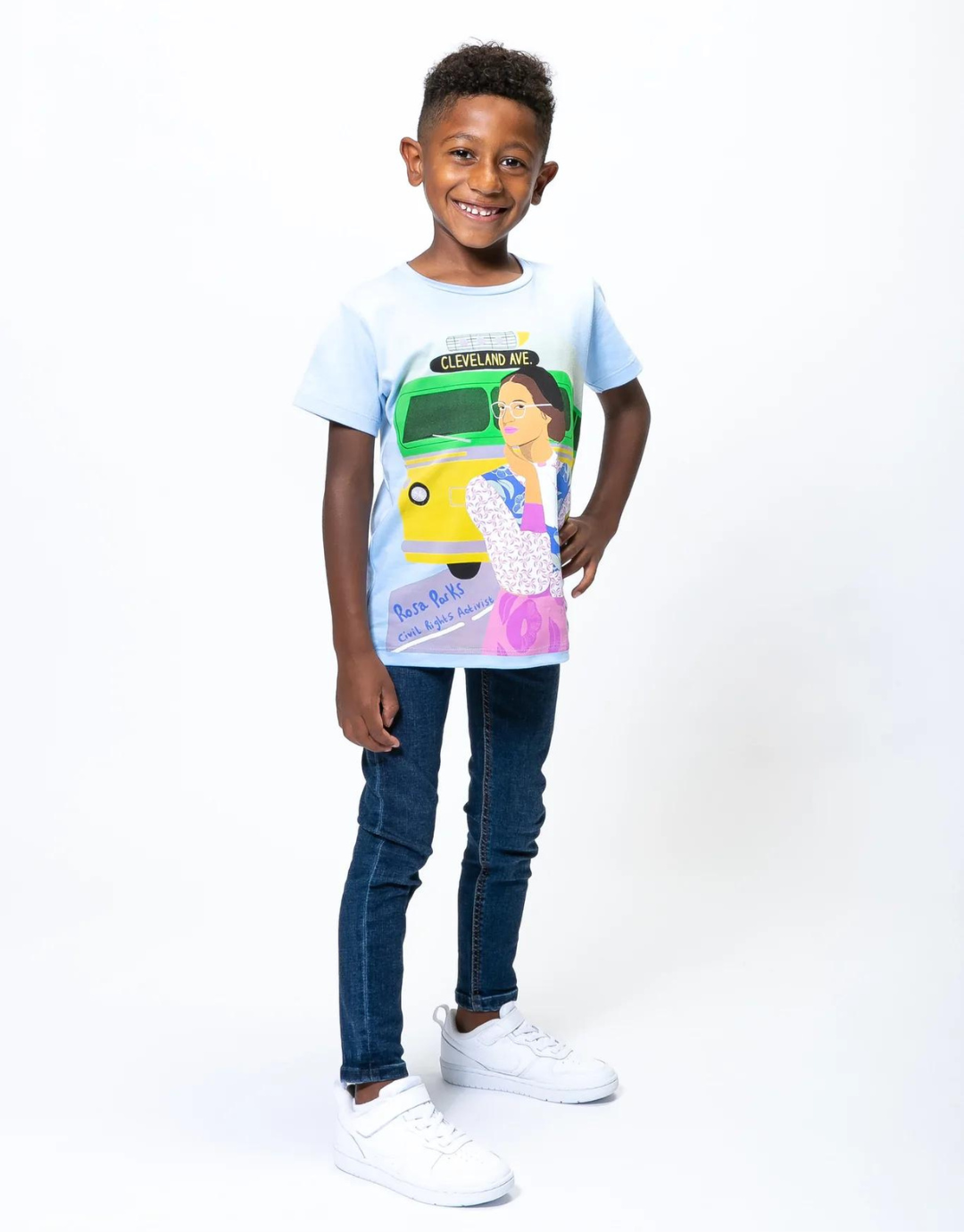 Rosa Parks Youth Short Sleeve Trailblazer Tee
Rosa's legacy of courage and activism changed the world forever. 
This tee, featuring a portrait of

"the mother of the freedom movement"

, is the perfect way for your little one to celebrate their inner activist!


This t-shirt was designed illustrated by artist Joelle Avelino for Piccolina.
100% Cotton
5-7% shrinkage
Machine wash cold, tumble dry low

Made in Peru
Benefits: Higher Heights, an organization building the political power and leadership of Black women from the voting booth to elected office and creating the environment for Black women to run, win and lead.
Supporting Cause: Women's Rights, Voting & Civic Engagement