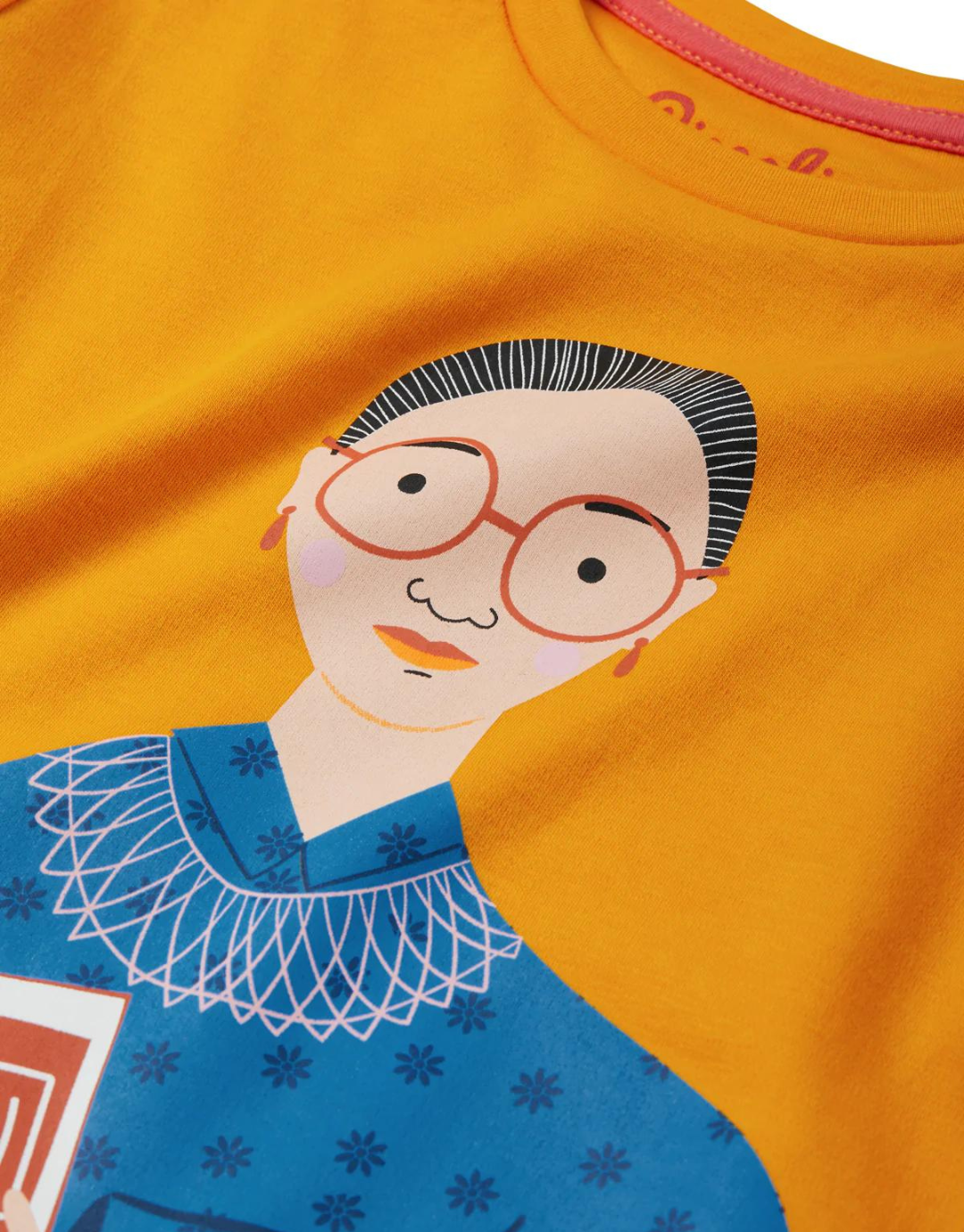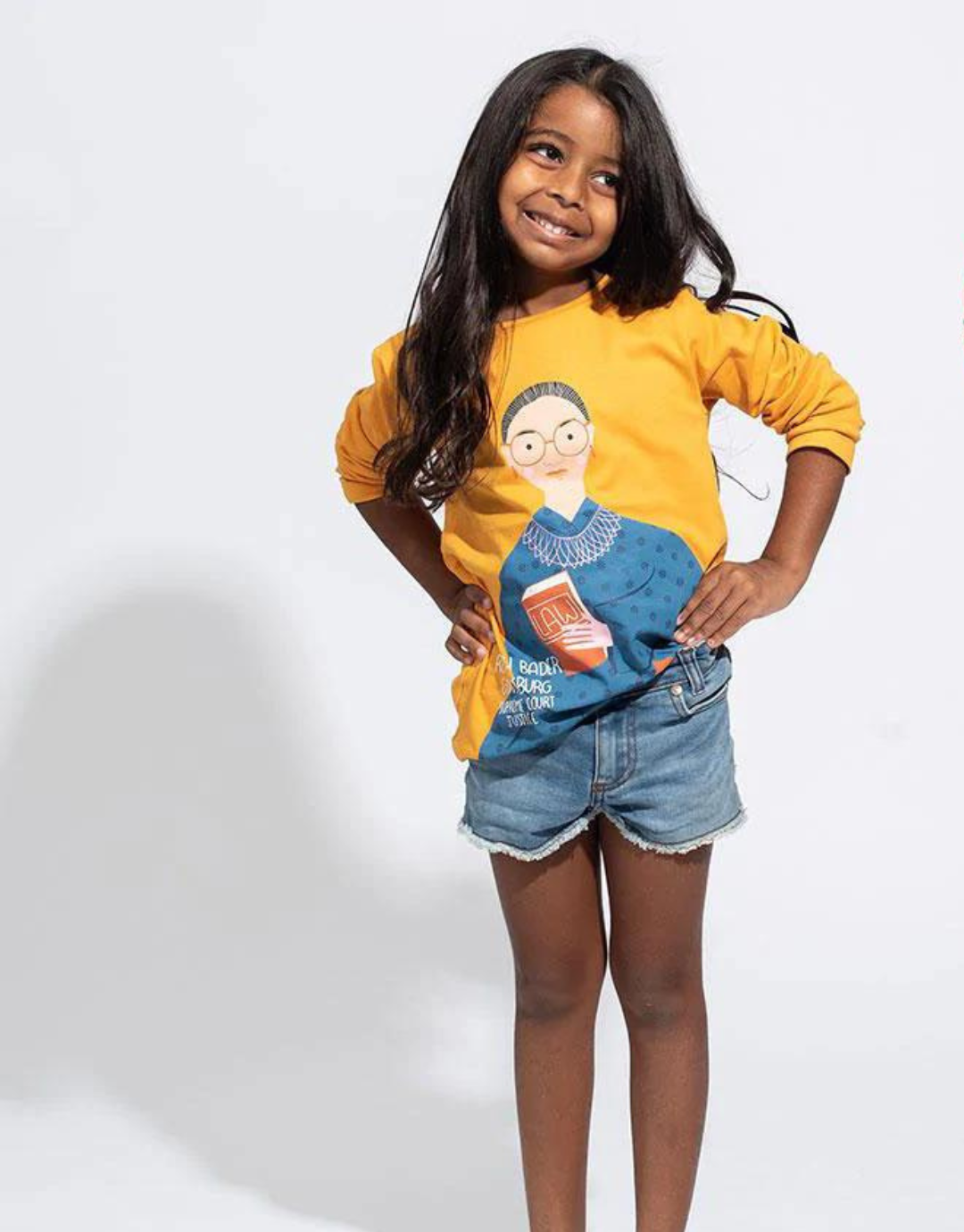 Ruth Bader Ginsburg Long Sleeve Trailblazer Tee
Ruth Bader Ginsburg was an icon, who needs no further introduction. This tee, featuring a portrait of the advocate and jurist, is the perfect way for your little one to celebrate their inner lawyer.
This t-shirt was designed by illustrated by artist Alice Potter for Piccolina.
100% Cotton
Unisex fit
Machine wash cold, tumble dry low
Made in Peru
Benefits: Win (Women in Need), the largest provider of shelter and critical services for homeless women and their children in New York City. They house nearly 10% of the homeless families in NYC and, in the last year, helped 740 families transition out of shelters into homes of their own, breaking a continued cycle of homelessness.
Supporting Cause: Poverty & Homelessness, Women's Rights