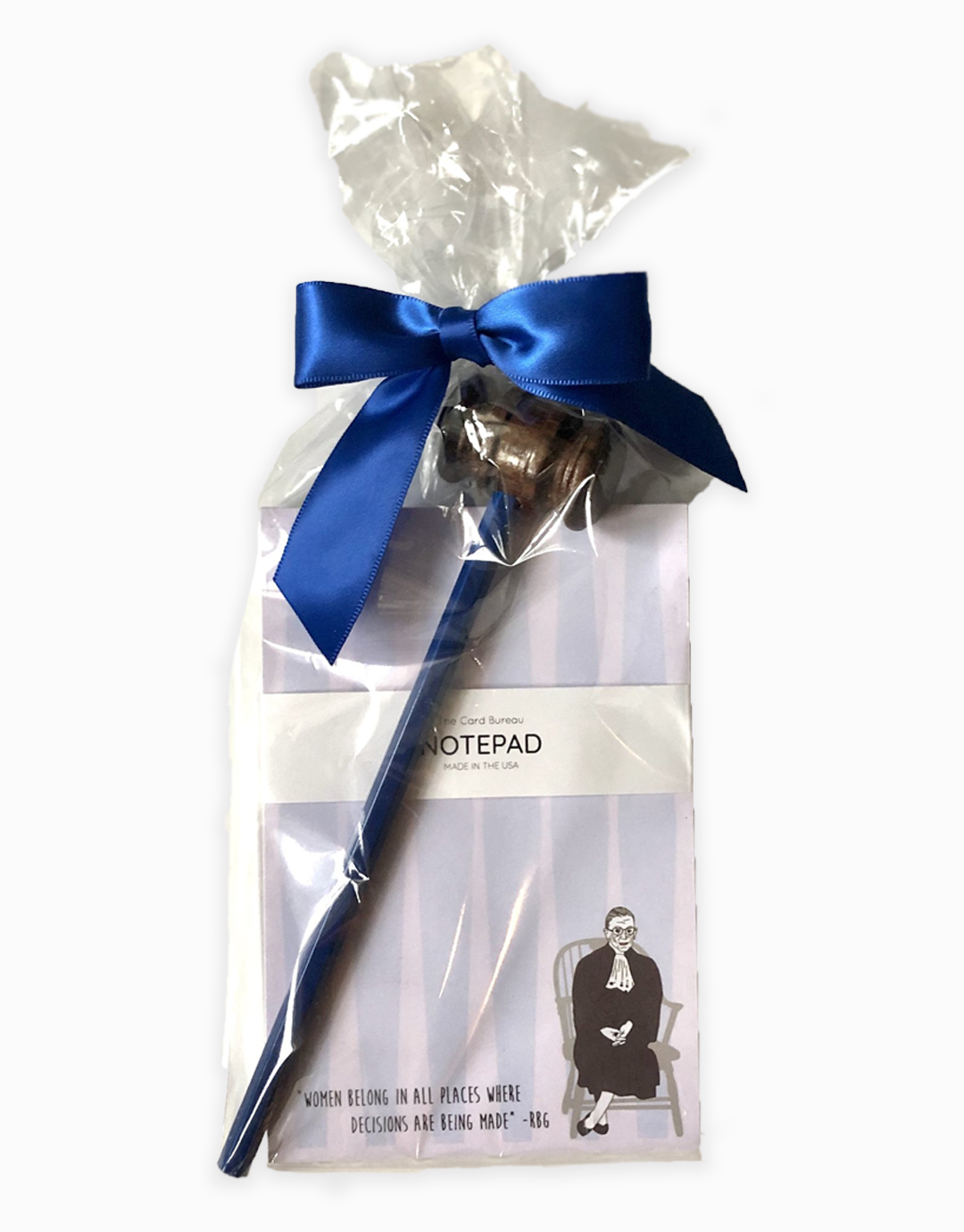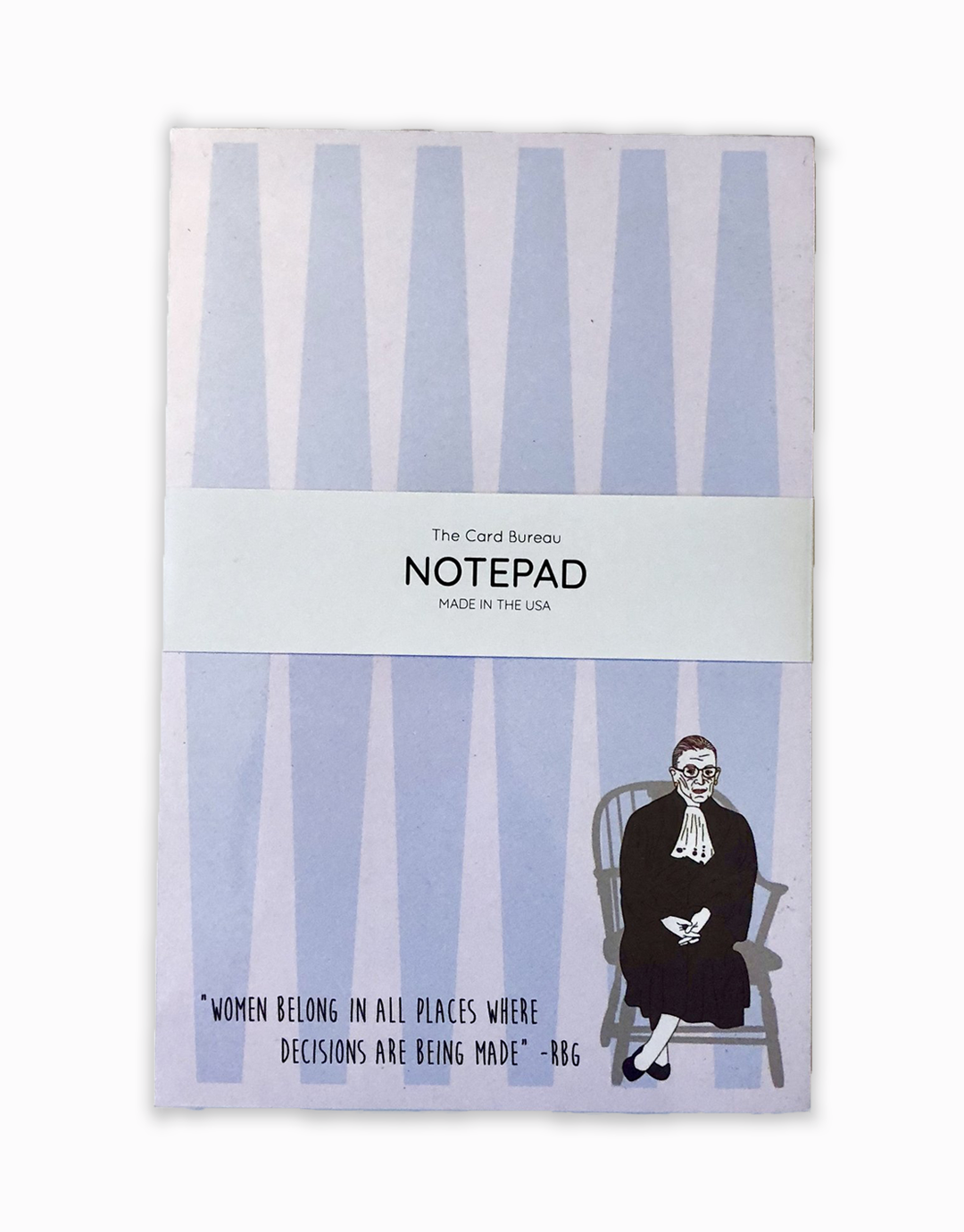 RBG Notepad and Gavel Pencil Gift Set
Get inspired to tackle any todo list with this illustrated RBG notepad and gavel pencil gift set featuring her quote: "Women belong in all places where decisions are being made." 
Perfect for every RBG fan... and channeling your inner Supreme Court Justice. 
4x6 inch notepad with Original illustration of Ruth Bader Ginsburg
50 sheets
No. 2 blue pencil with a wooden gavel top (removable and usable on future pencils)

Benefits: Planned Parenthood of Greater New York, an organization working to advance the reproductive health and rights of all New Yorkers - and elect candidates who support a full range of reproductive health care services.
Supporting Cause: Women's Rights