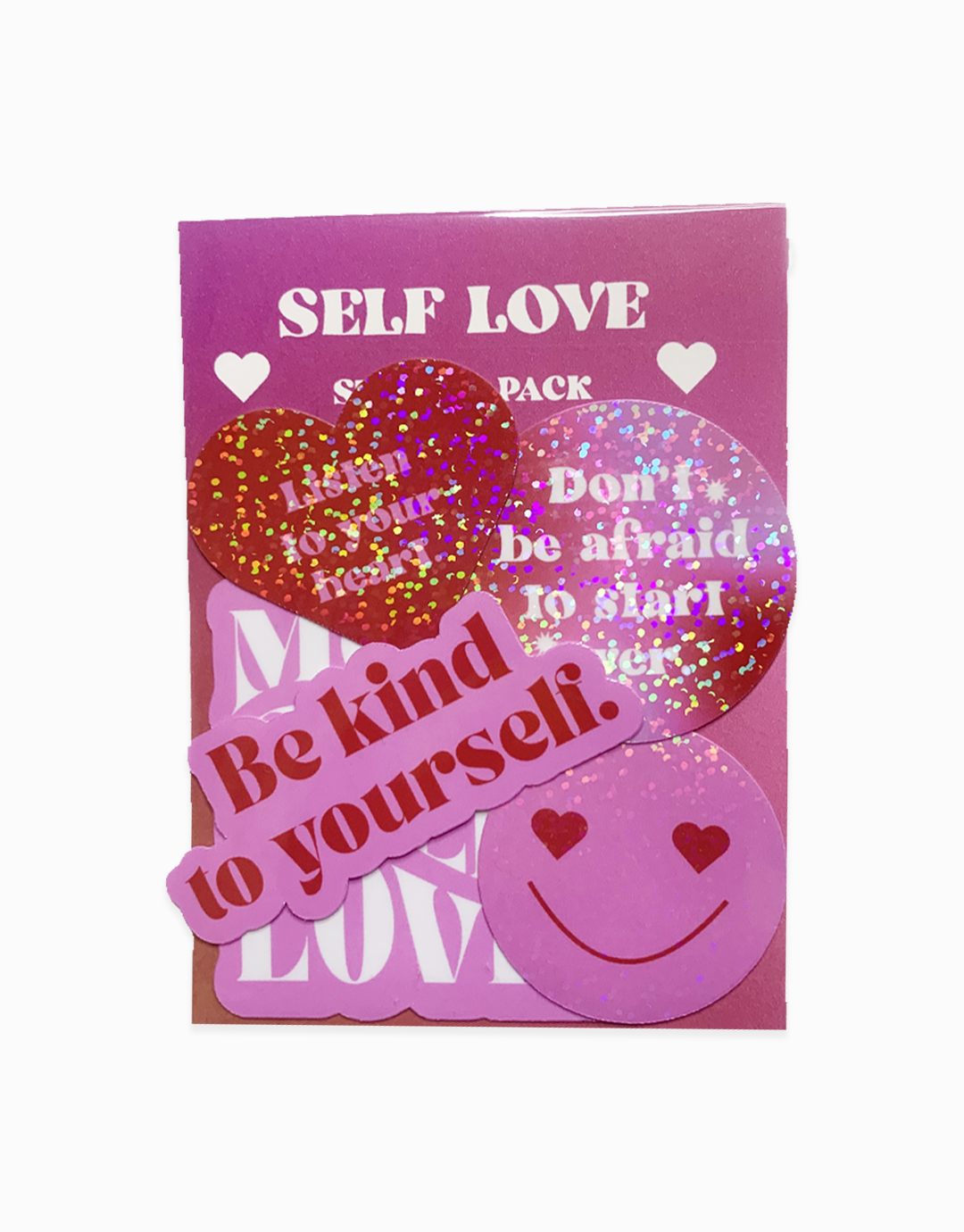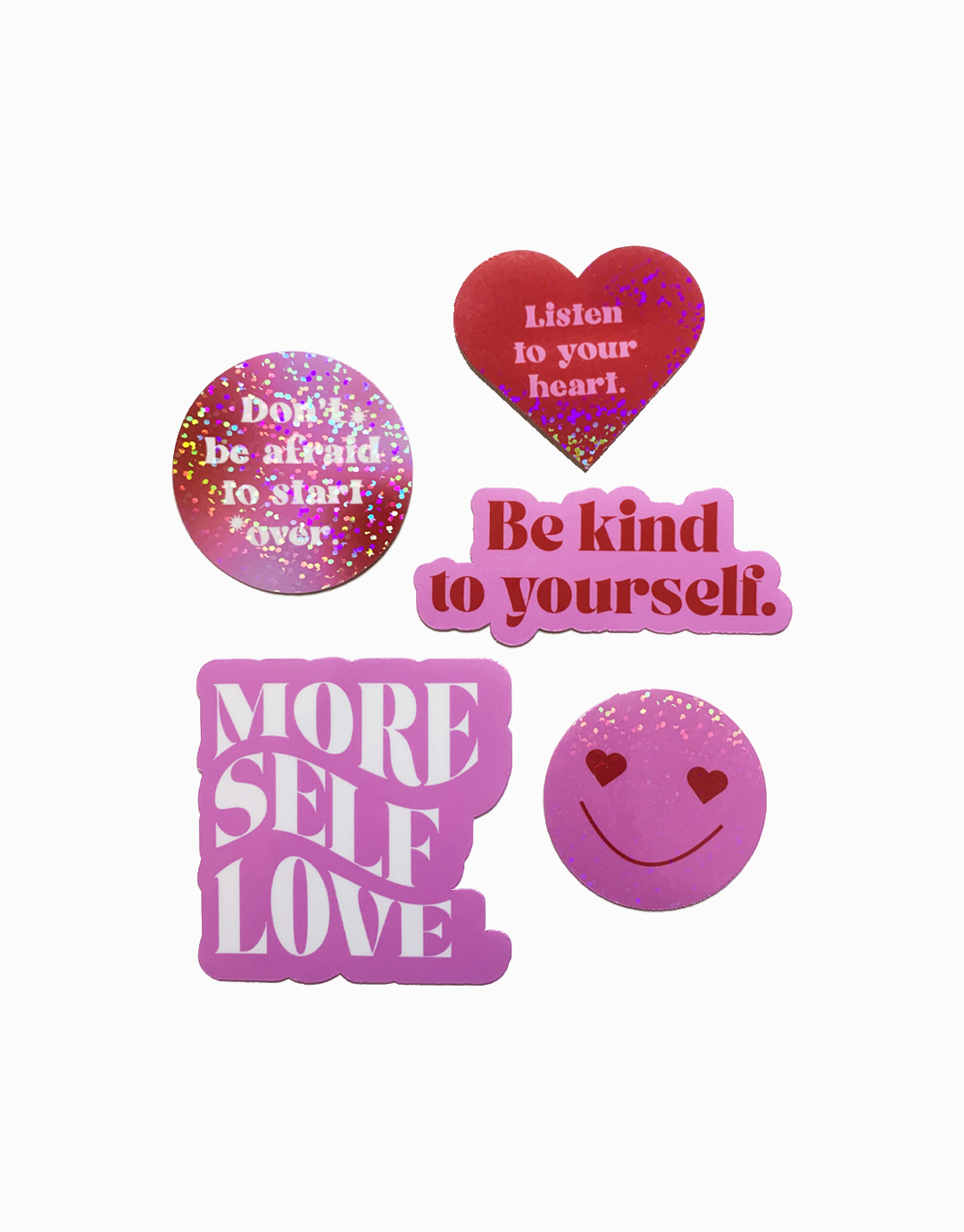 Self Love Sticker Pack
We need more self-love and positive vibes in our everyday lives! This pink and red-themed sticker pack designed by Muchas Flores is a fun way to add those daily self-love reminders to your everyday life. 
The Self Love sticker pack includes 5 stickers made with Glossy vinyl sticker paper. 
All stickers are laminated and water-resistant, they are perfect for your water bottles, folders, laptop cases, etc.
Benefits: The Mental Health Coalition, a coalition of the nation's leading mental health organizations, brands, and individuals who have joined forces to end the debilitating stigma surrounding mental health and to change the way people talk about, and care for, mental illness. Learn more: thementalhealthcoalition.org