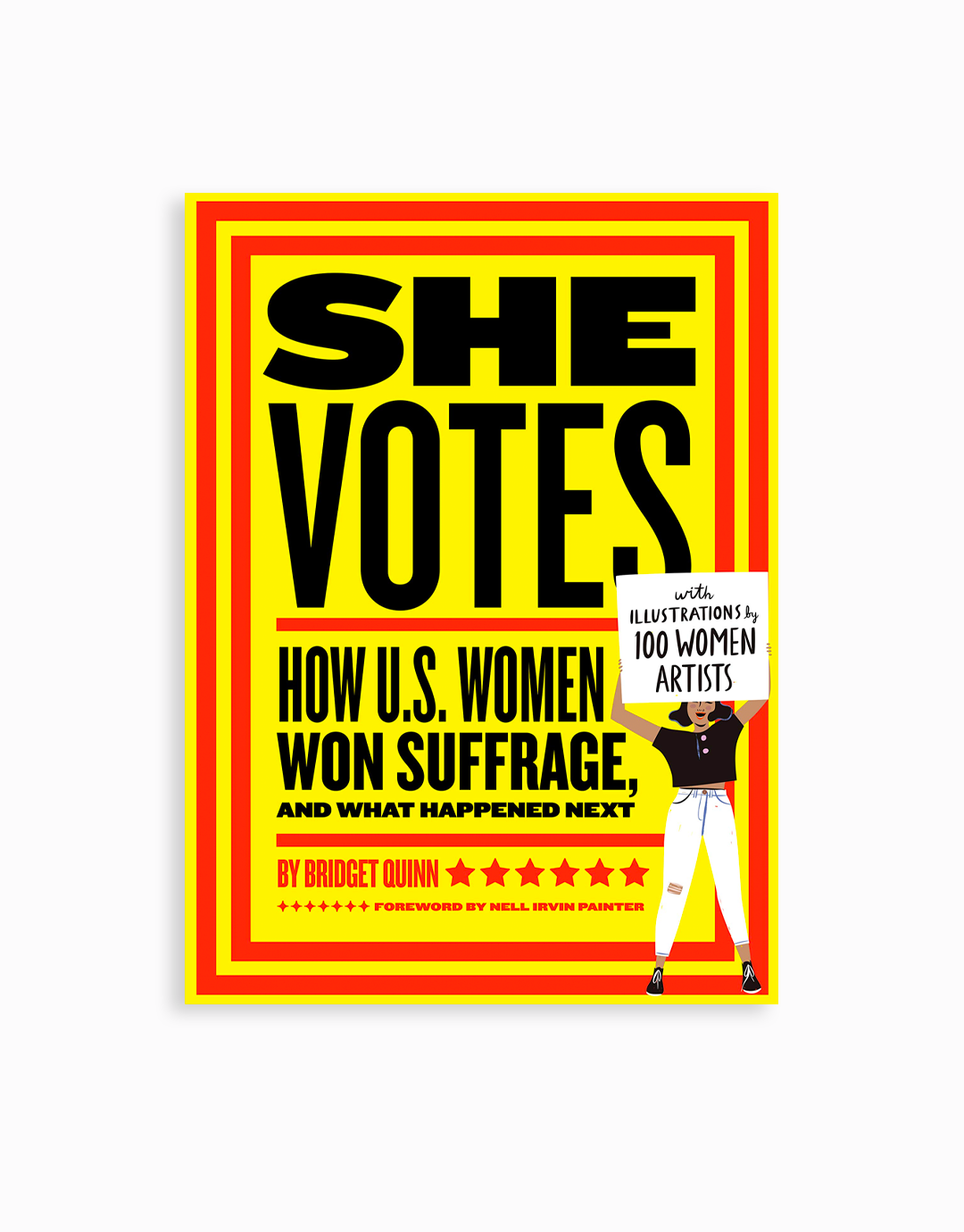 She Votes Book
She Votes is an intersectional story of the women who won suffrage, and those who have continued to raise their voices for equality ever since. 

From the first female Principal Chief of the Cherokee Nation to the first woman to wear pants on the Senate floor, author Bridget Quinn shines a spotlight on the women who broke down barriers.
This deluxe book also honors the 100th anniversary of the Nineteenth Amendment with illustrations by 100 women artists. 

A colorful, intersectional account of the struggle for women's rights in the United States
Features heart-pounding scenes and keenly observed portraits
Includes profiles of dynamic women from Elizabeth Cady Stanton to Audre Lorde
Benefits: She Should Run, a nonpartisan nonprofit promoting leadership and encouraging women from all walks of life to run for office at all levels of government.