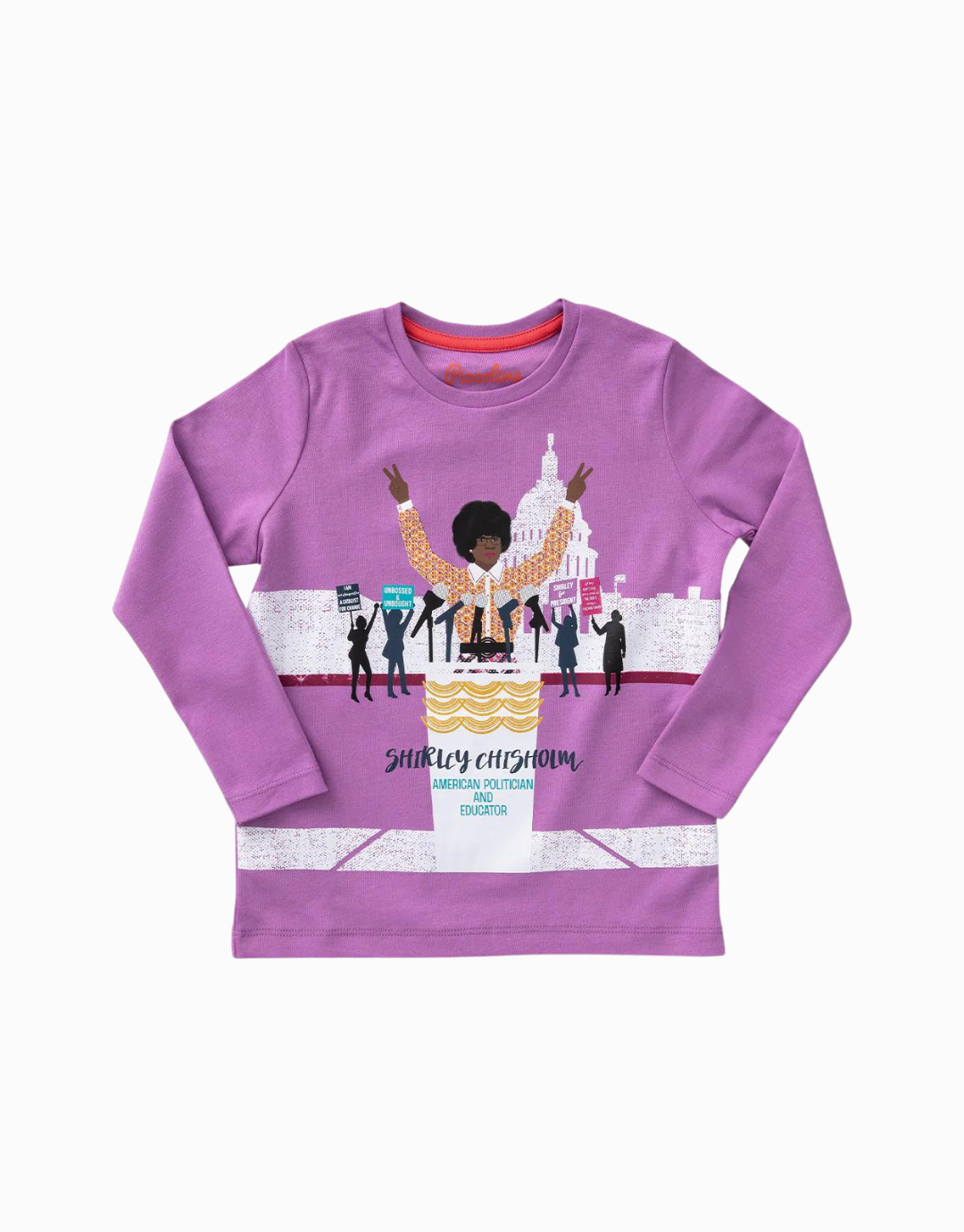 Shirley Chisholm Long Sleeve Trailblazer Tee
As the first Black woman elected to Congress and the first woman and Black candidate to seek the nomination for President of the United States, Shirley Chisholm paved the way.

As we celebrate our country's first woman, Black, and South Asian Vice President (Kamala!), we honor the women like Shirley who got us here.

This tee, featuring a portrait of the politician and educator, is the perfect way for your little one to celebrate their inner leader.


This t-shirt was designed by illustrated by artist Erin Robinson for Piccolina.
100% Cotton
5-7% shrinkage
Unisex fit
Machine wash cold, tumble dry low
Made in Peru
Benefits: Win (Women in Need), the largest provider of shelter and critical services for homeless women and their children in New York City. They house nearly 10% of the homeless families in NYC and, in the last year, helped 740 families transition out of shelters into homes of their own, breaking a continued cycle of homelessness.
Supporting Cause: Poverty & Homelessness, Women's Rights