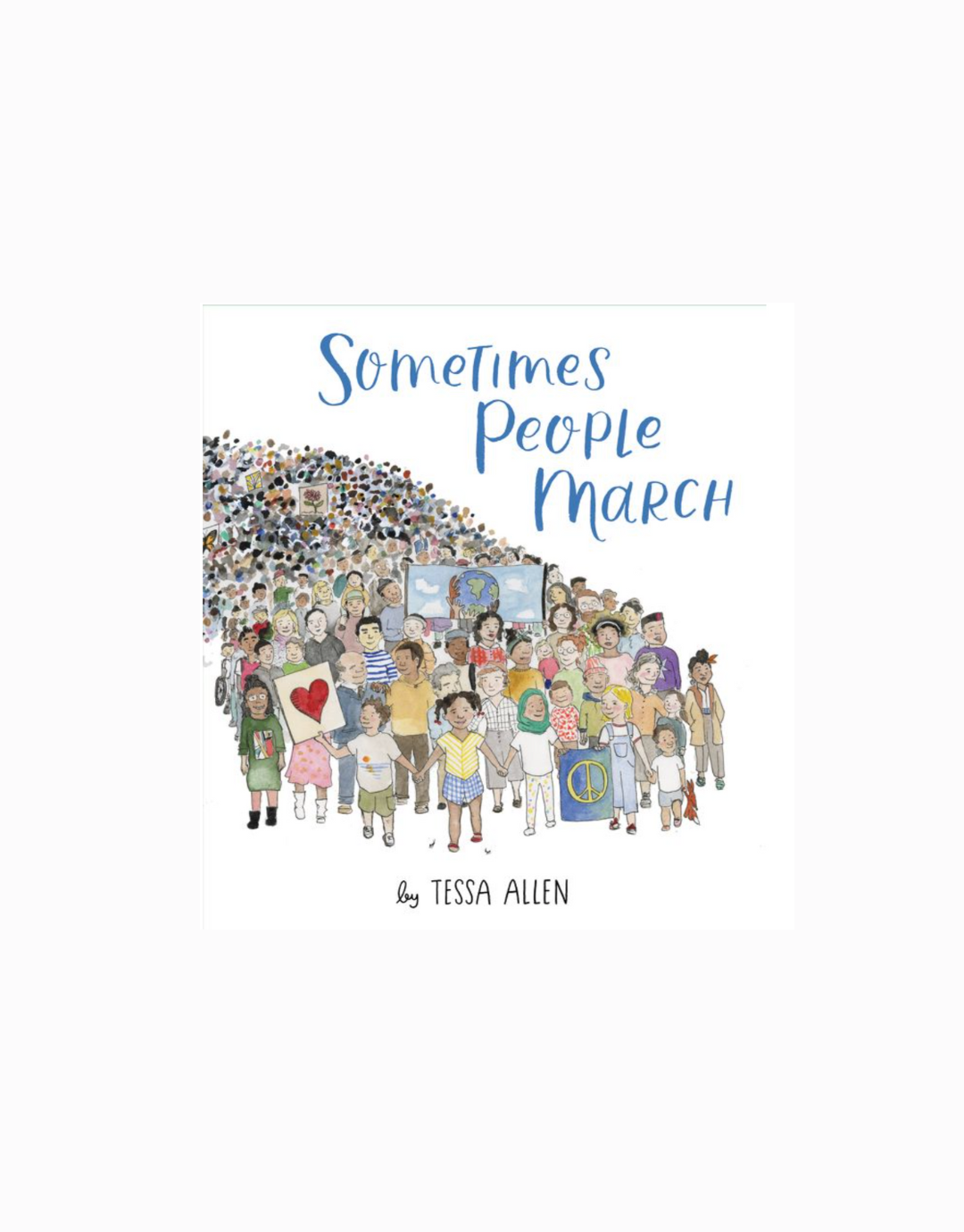 Sometimes People March Hardcover Book
Throughout American history, one thing remains true: no matter how or why people march, they are powerful because they march together. 
Sometimes people march
to resist injustice,
to stand in solidarity,
to inspire hope.
With a spare, inspiring text and gorgeous watercolor illustrations, this is a timeless and important book for activists of all ages. This hardcover picture book is perfect for sharing and gifting.
Author and Illustrator: Tessa Allen
32 Pages
9 x 10" Hardcover Book
Ages 4-8
HarperCollins Publishing
Benefits: The New York Civil Liberties Union (NYCLU), one of the nation's foremost defenders of civil liberties and civil rights. NYCLU defends and promotes the fundamental principles and values embodied in the Bill of Rights, the U.S. Constitution, and the New York Constitution, including freedom of speech and religion, and the right to privacy, equality, and due process of law for all New Yorkers. NYCLU is the New York Affiliate of the American Civil Liberties Union (ACLU).

Supporting Cause: Activism, Equality, Voting & Civic Engagement