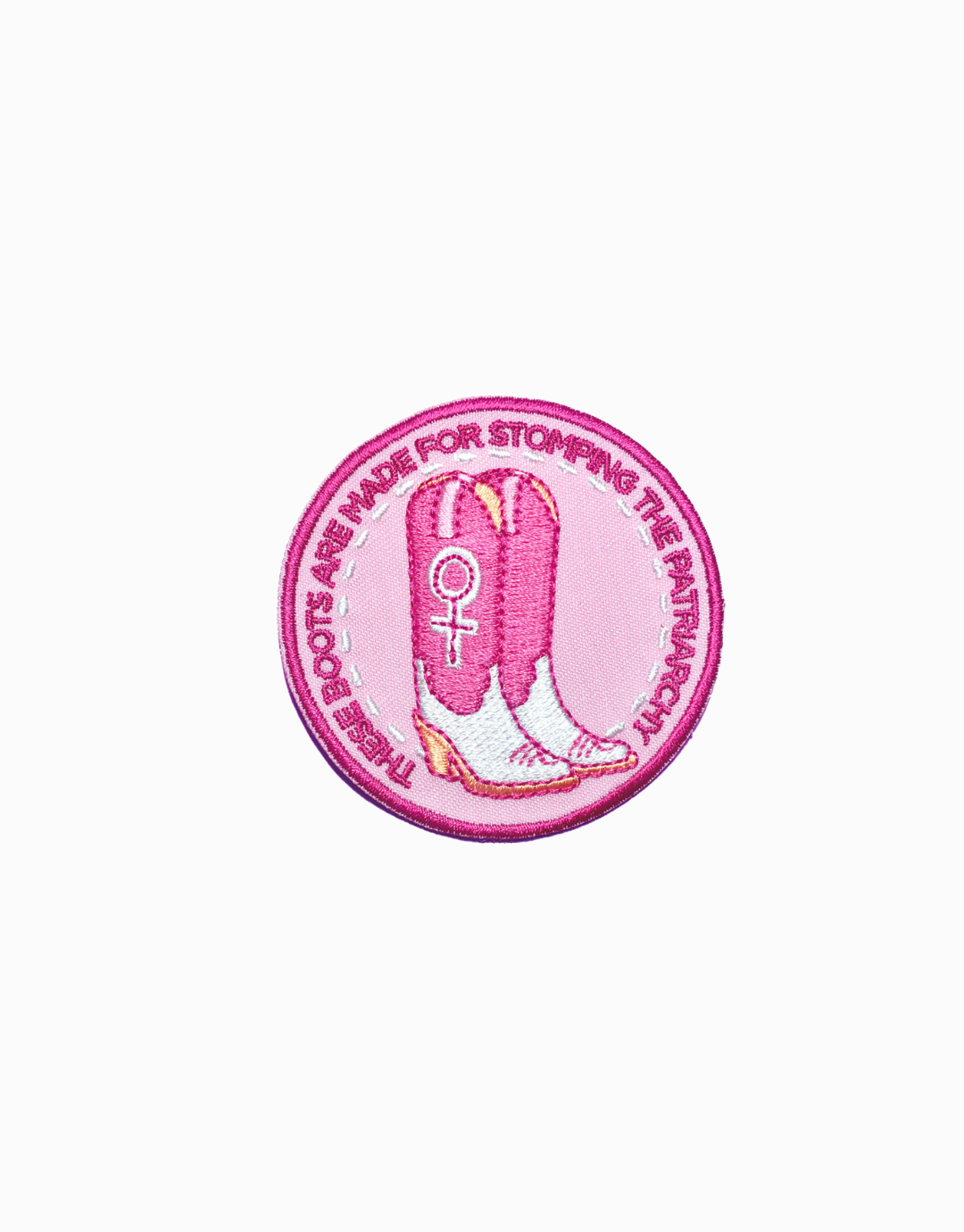 Stomp The Patriarchy Patch
These boots are made for... stomping out the patriarchy! Make a statement with this colorful and fun iron-on patch designed by Lisa Mohar of Rhino Parade. 
2.5" x 2.5" Patch

Iron on backing

Includes instructions for iron application


Designed in Brooklyn, NY by Lisa Mohar
Benefits: Planned Parenthood of Greater New York, an organization working to advance the reproductive health and rights of all New Yorkers - and elect candidates who support a full range of reproductive health care services.
Supporting Cause: Women's Rights