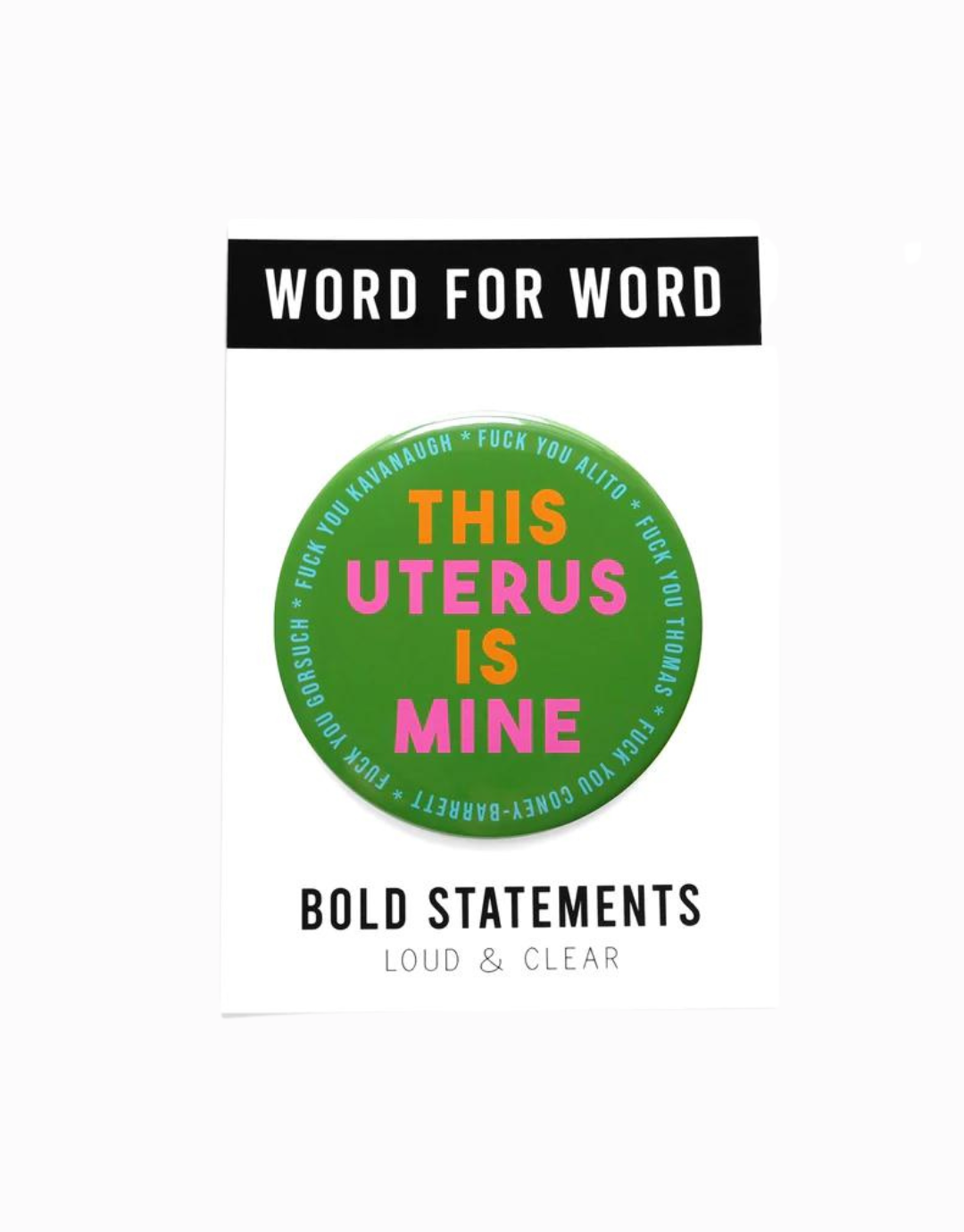 This Uterus is Mine Button - Green
This Uterus is mine. This choice is mine. 

3" pinback button
Designed by Word for Word
Hand-pressed in Los Angeles, CA
Affixed to a sturdy 4x6" backing card
Sealed in a clear cello sleeve
Benefits: Planned Parenthood of Greater New York, an organization working to advance the reproductive health and rights of all New Yorkers - and elect candidates who support a full range of reproductive health care services.
Supporting Cause: Women's Rights