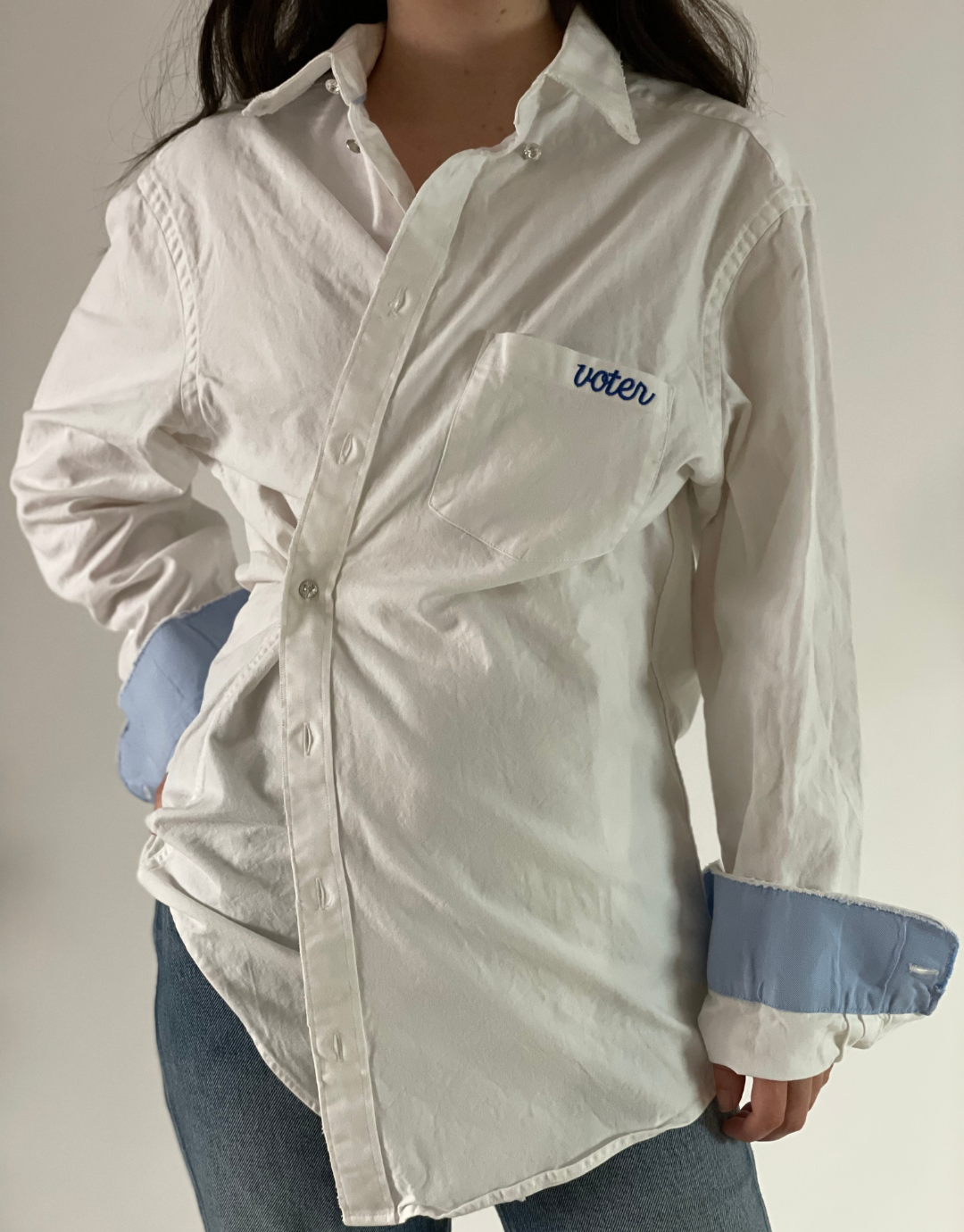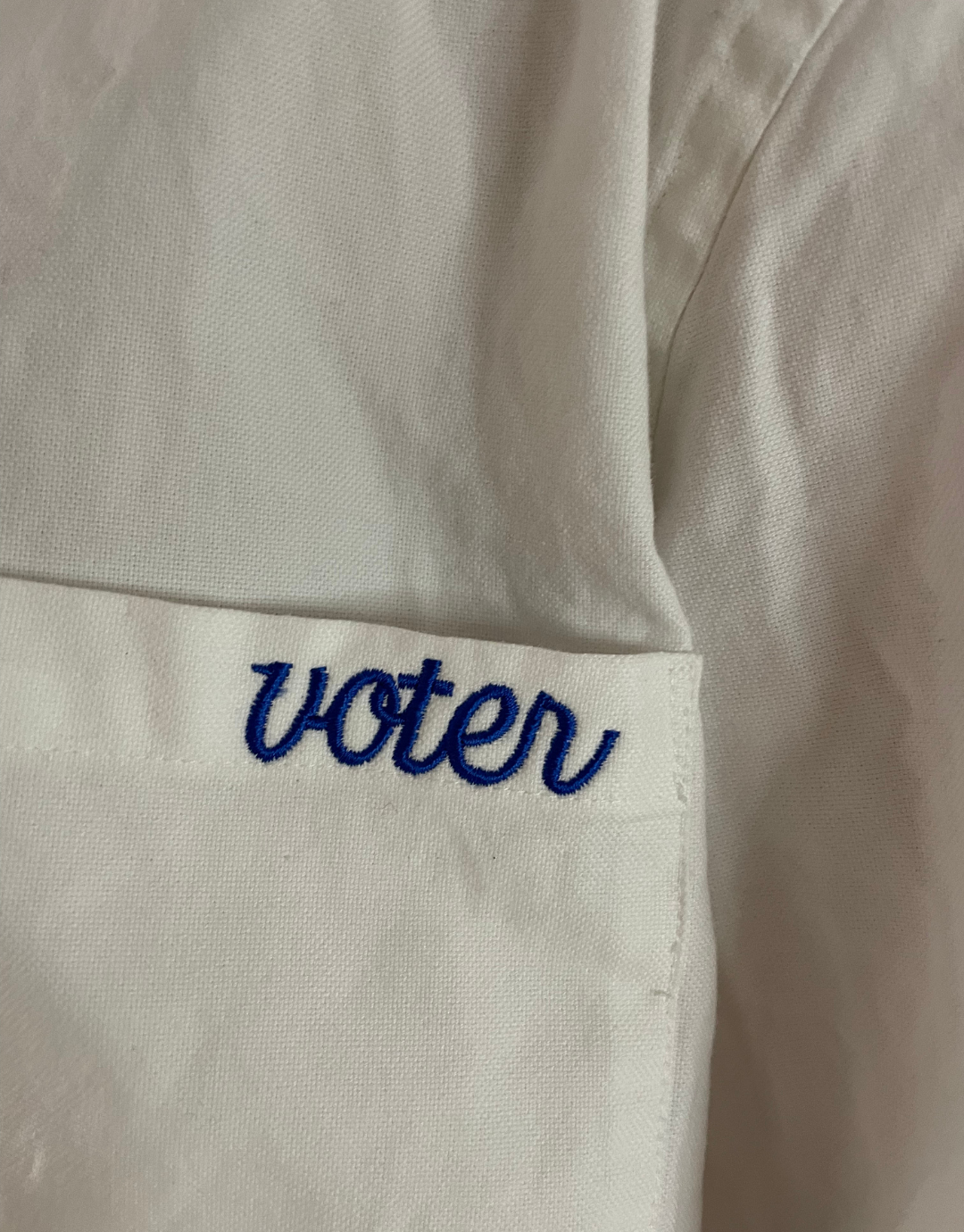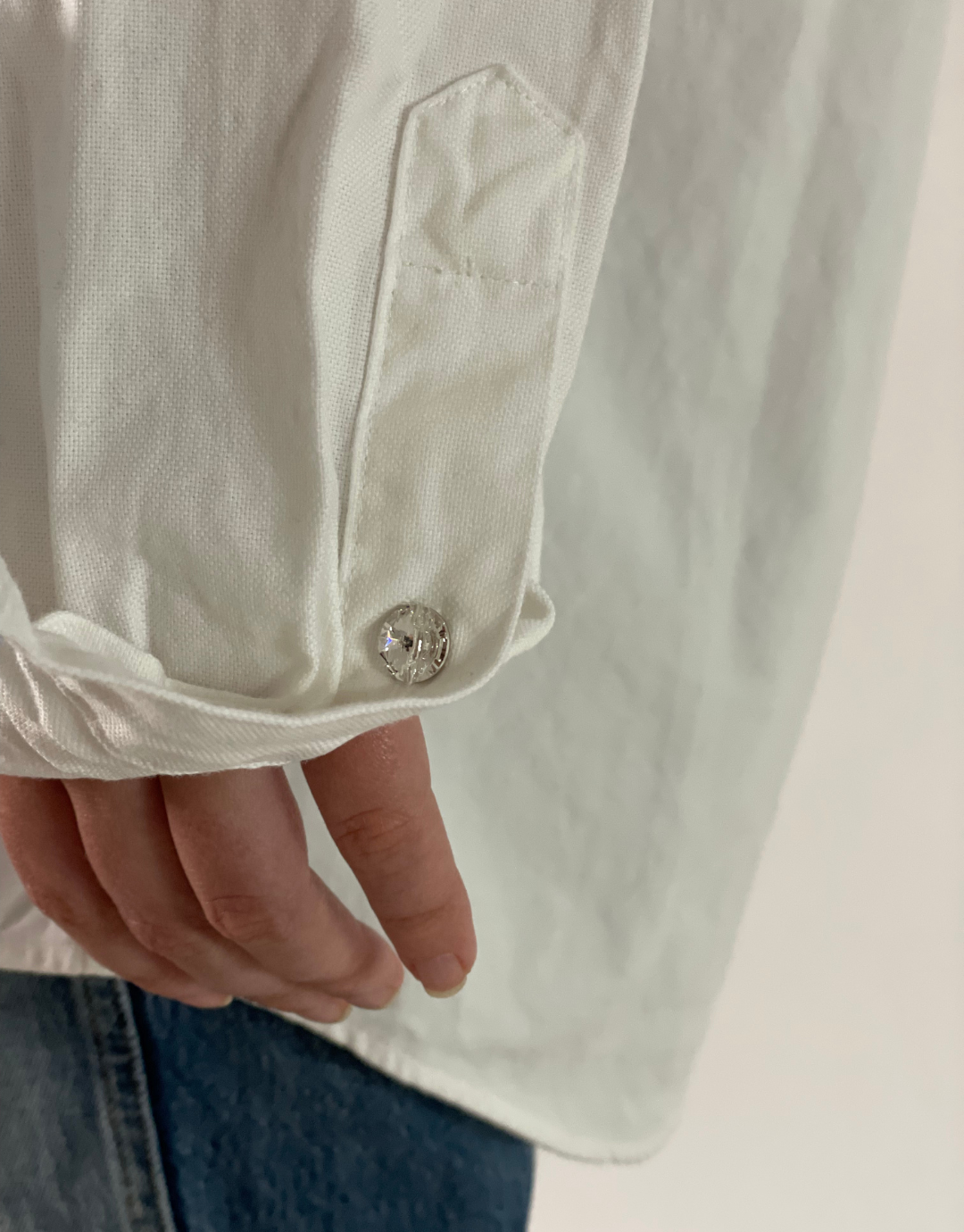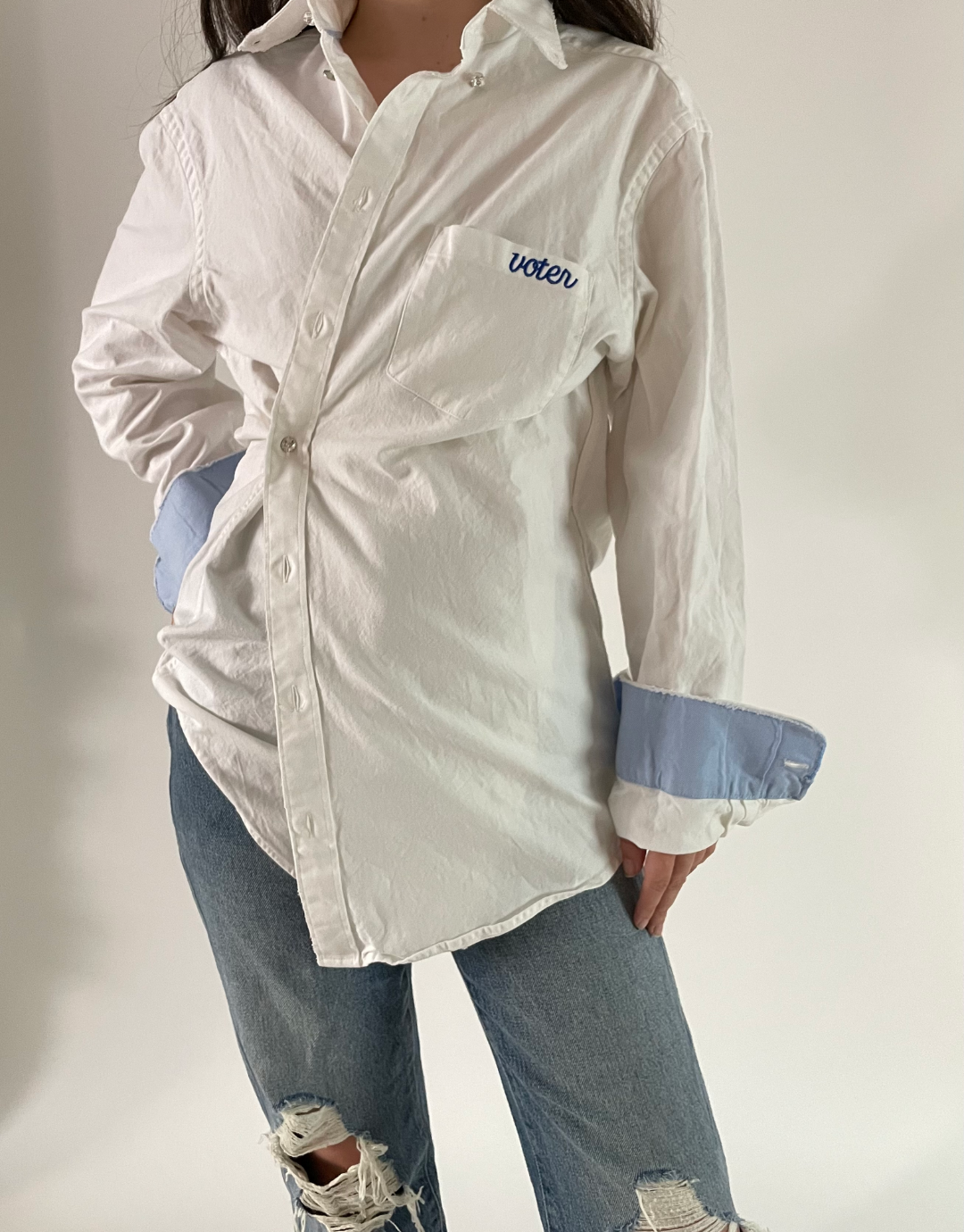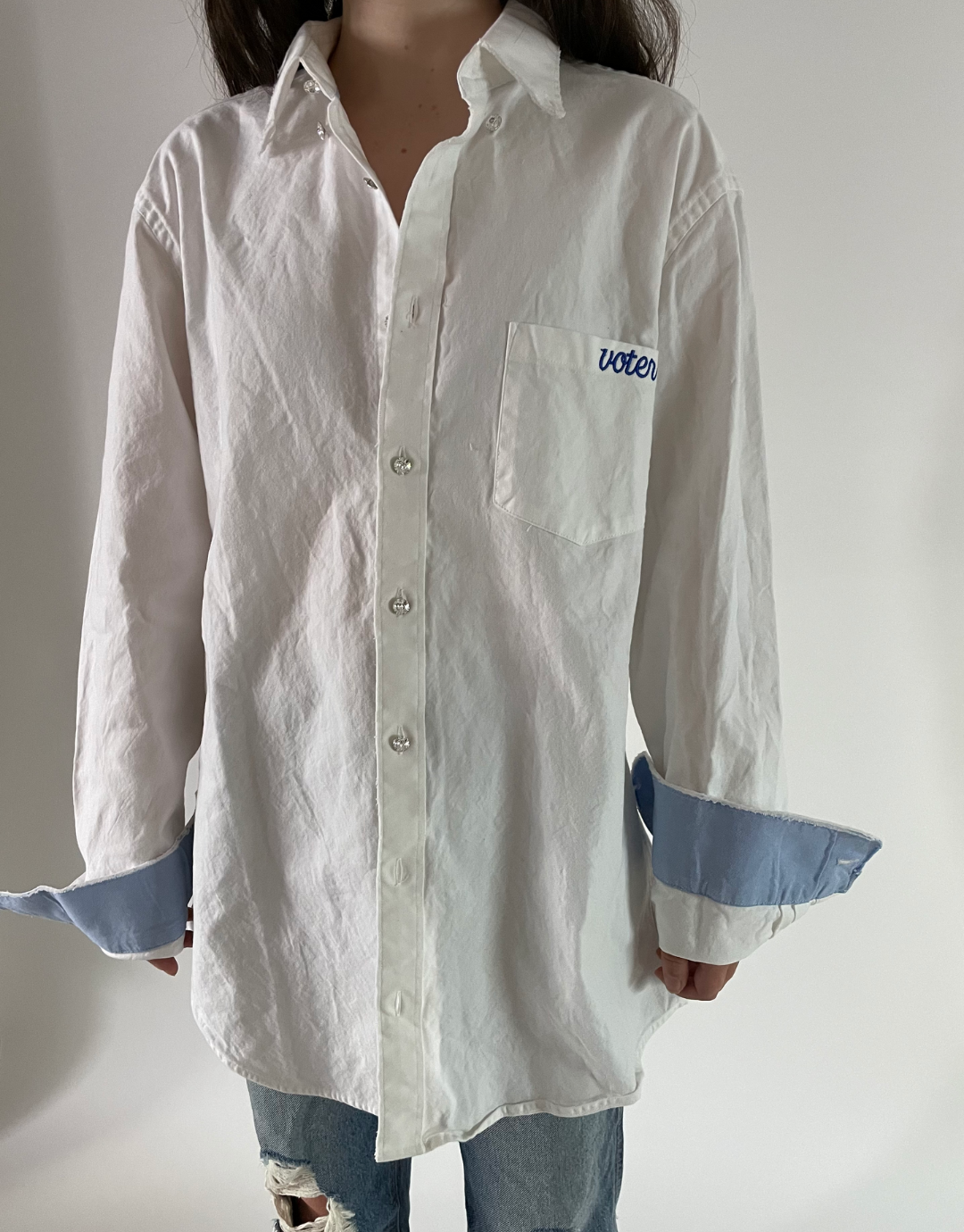 Voter Cotton Upcycled Embroidered Shirt
What is your Shirt Story? 
We've teamed up with A Shirt Story to launch a capsule collection of one-of-a-kind, statement-making upcycled button-down shirts.  Each one of these shirts tells a unique story. 
This re-imagined shirt is customized with crystal embellishments and embroidered with statement: Voter.
Approx Size: A Shirt Story L

White button down with crystal embellishments 
Embroidered with 'Voter' on the left pocket
Embroidery by New York Embroidery Studio
Benefits: I Am A Voter, a nonpartisan movement dedicated to creating a cultural shift around voting and civic engagement by unifying around a central truth: our democracy works best when we all participate. 
Supporting Cause: Voting & Civic Engagement