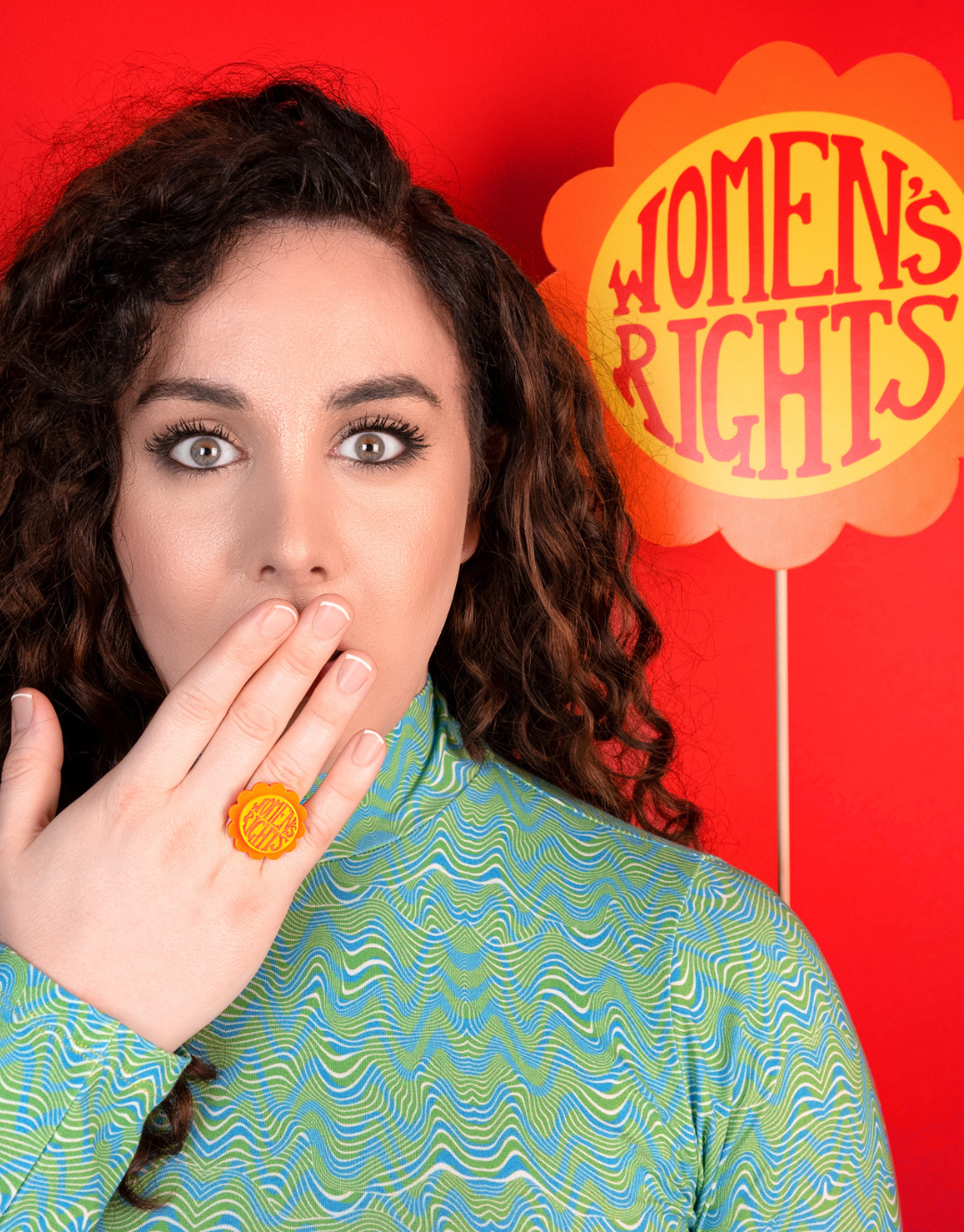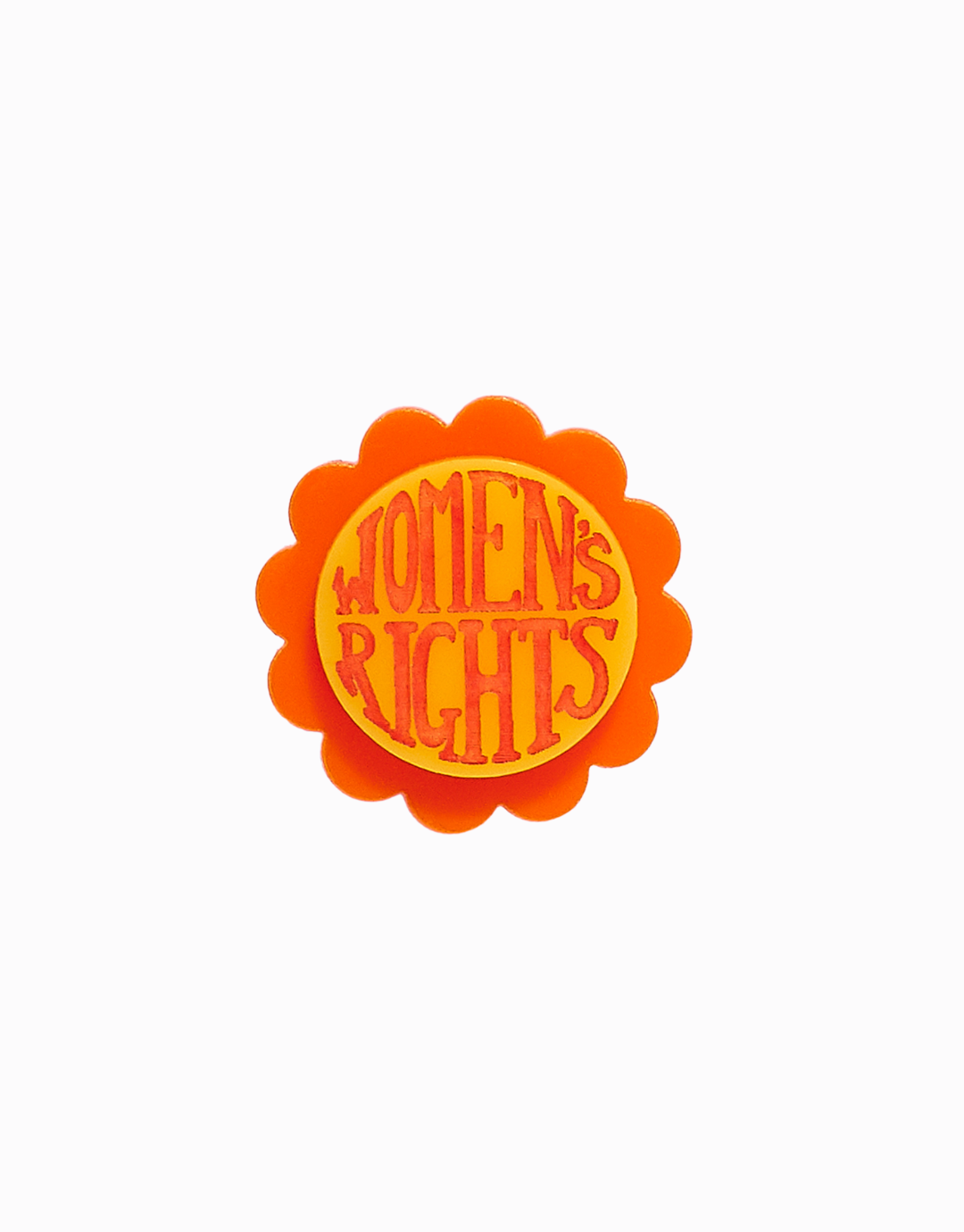 Women's Rights Ring
Echoing Equality Now's mission to achieve legal and systematic change for women and girls worldwide, channel serious flower power in the Women's Rights Ring. Inspired by our feminist foremothers of the 70s, make a statement in this 100% recycled laser cut flower, from which blooms an etched and hand inked message: Women's Rights. 

Design measures 3.5cm x 3.5cm
Adjustable ring back
100% recycled laser cut acrylic

Handmade by all-female team in UK
Benefits: Equality Now, an organization working on legal and systemic change that addresses violence and discrimination against women and girls around the world. 

Supporting Cause: Women's Rights, Equality