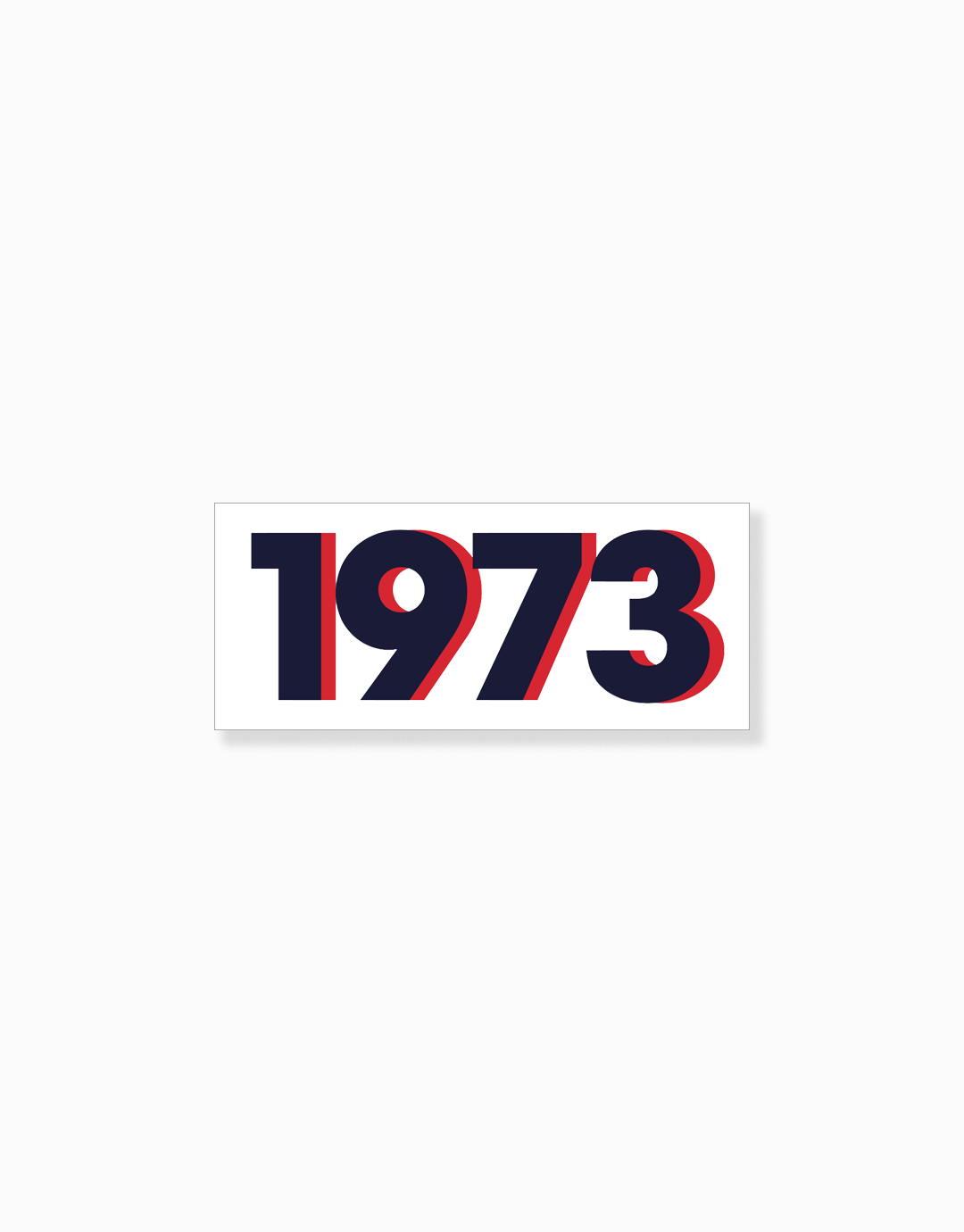 1973 Retro Sticker- White
The 1973 Retro Sticker, designed by prinkshop, recognizes the historic year Roe v. Wade was decided -- and the promise of freedom to control our bodies, lives, and futures. A promise now in jeopardy as abortion rights move to the states.
Benefits: The National Institute for Reproductive Health, an organization building power at the state and local level to change public policy, galvanize public support, and normalize women's decisions about abortion and contraception. Learn more at nirhealth.org.

Supporting Cause: Women's Rights