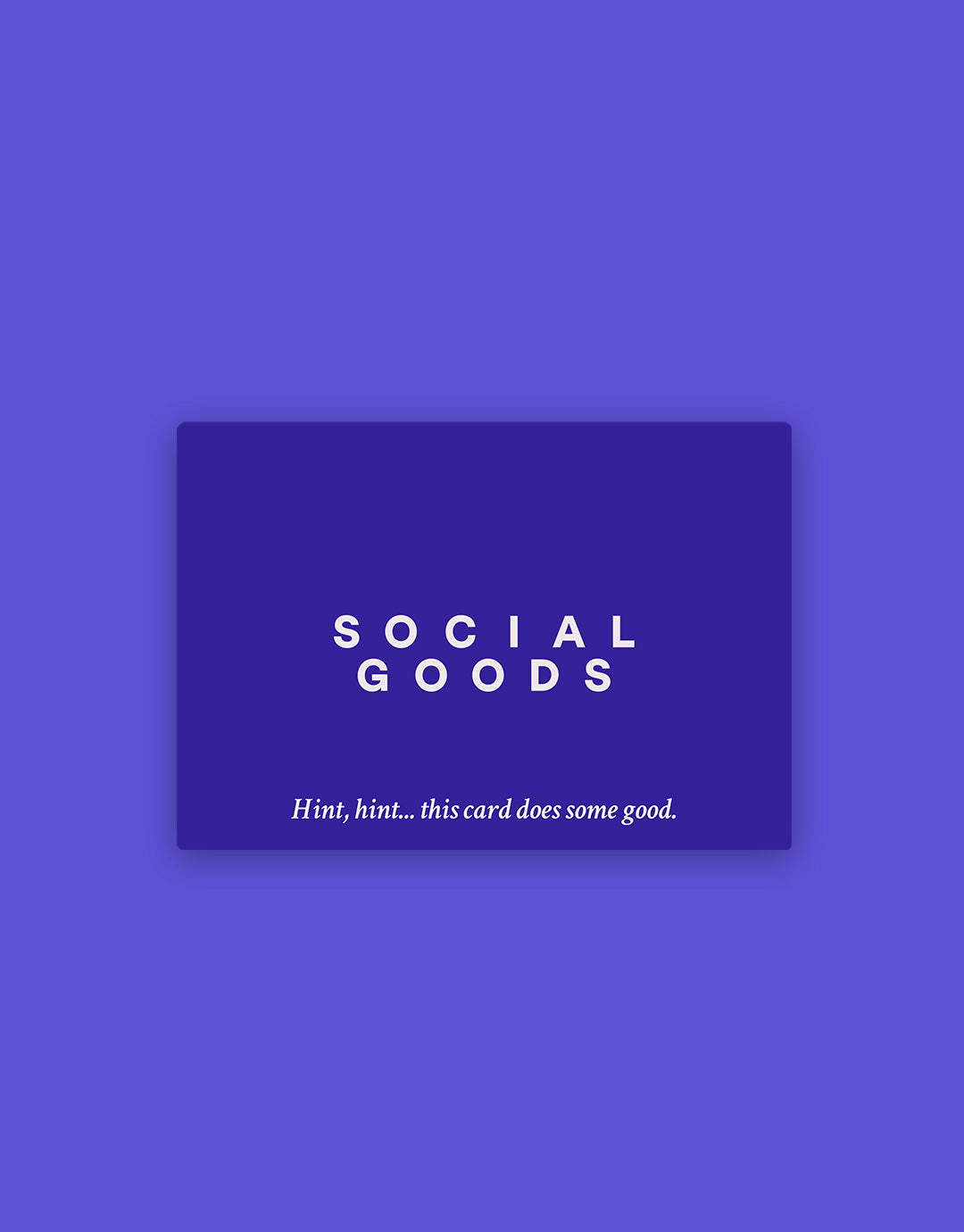 Social Goods Gift Card
Want to share our goods that give? Our digital gift cards are the perfect solution! 
Please make sure you add your email address at checkout, you will be able to forward the gift card directly to your friend so they know who was thinking about them!
Gift giving doesn't get much easier than this!