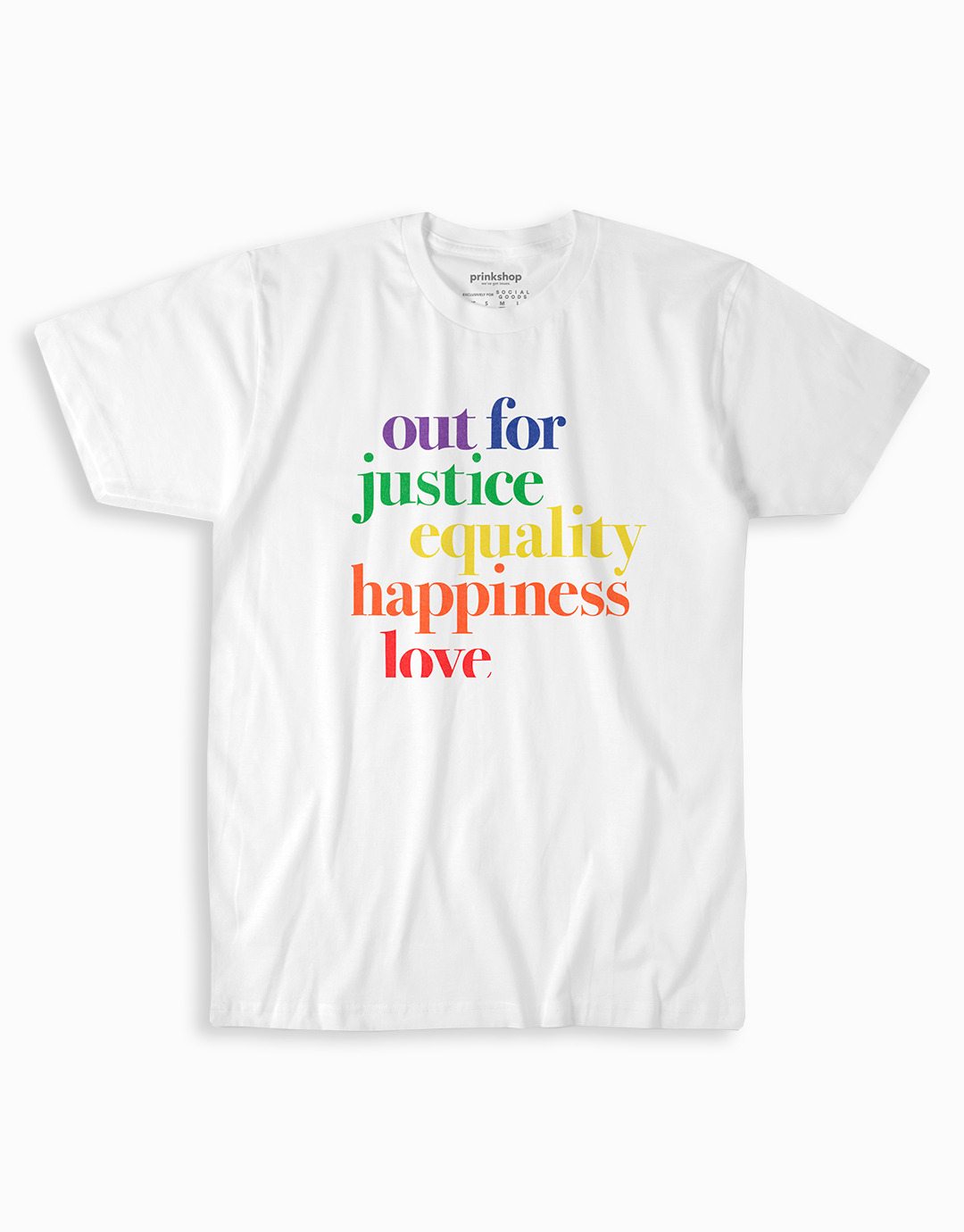 Out for Equality T-Shirt
We're out for justice, equality, happiness and love! Make a statement with our "Out for Equality" tee, designed by prinkshop.
100% cotton
Midweight fabric
Classic fit, true to unisex sizing
Preshrunk
Designed by prinkshop & printed in the U.S.A
Benefits: Organizations working to save young LGBTQ lives and fight for a world where all LGBTQ young people can have a bright future.
Supporting Cause: Equality