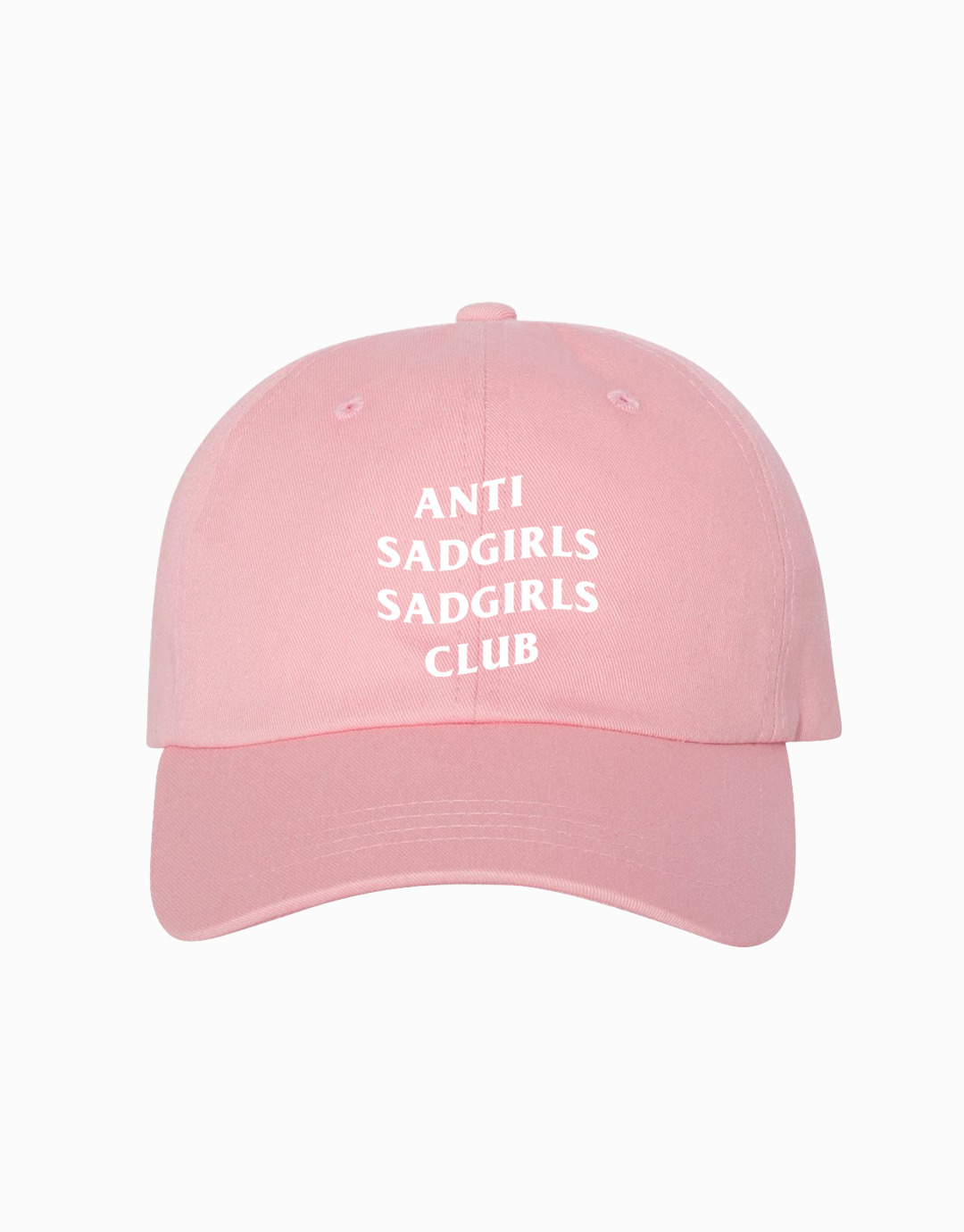 Anti Sad Girls Sad Girls Club Hat
To help celebrate their 5th Anniversary, we're proud to partner with Elyse Fox & the Sad Girls Club to update one of their original most classic, sought after designs - now as a hat! Sad Girls Club works to diminish the stigma around mental health & help support young woman of color.
100% cotton chino twill
Six panel
Adjustable
Benefits: Sad Girls Club, a nonprofit bringing together a community of girls battling mental health illnesses to help end the negative stigma around mental health conversations. They also provide services to girls without access to therapy or treatment and create safe spaces for these women so they know they are not alone.
Supporting
Cause
: Mental Health Awareness