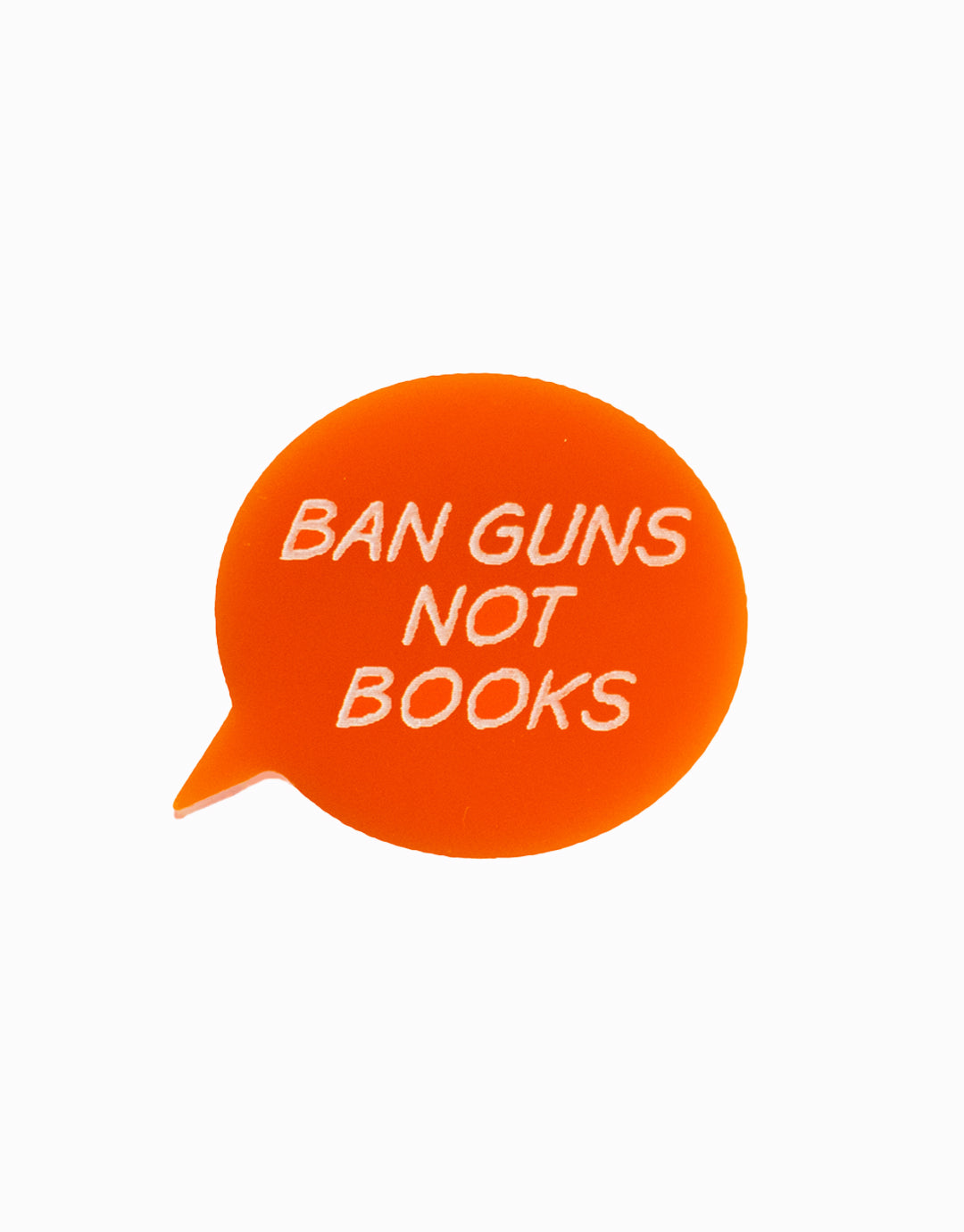 Ban Guns Not Books Acrylic Pin
Elected officials across the country keep focusing on books bans, yet 356,000 students have experienced gun violence at school since 1999.  
This pin helps reiterate enough is enough, it's time for action. It's time to pass common-sense laws and policies that save lives. It's time to focus our time and energy on saving lives instead of curtailing freedom of education. 
Ban guns not books!
Laser cut acrylic pin

Brooch back

2.4cm x 2.1cm
Benefits: Everytown for Gun Safety Action Fund, a movement of more than 8 million moms, mayors, survivors, students, and everyday Americans working to end gun violence.
Supporting Cause: Activism, Gun Violence Prevention