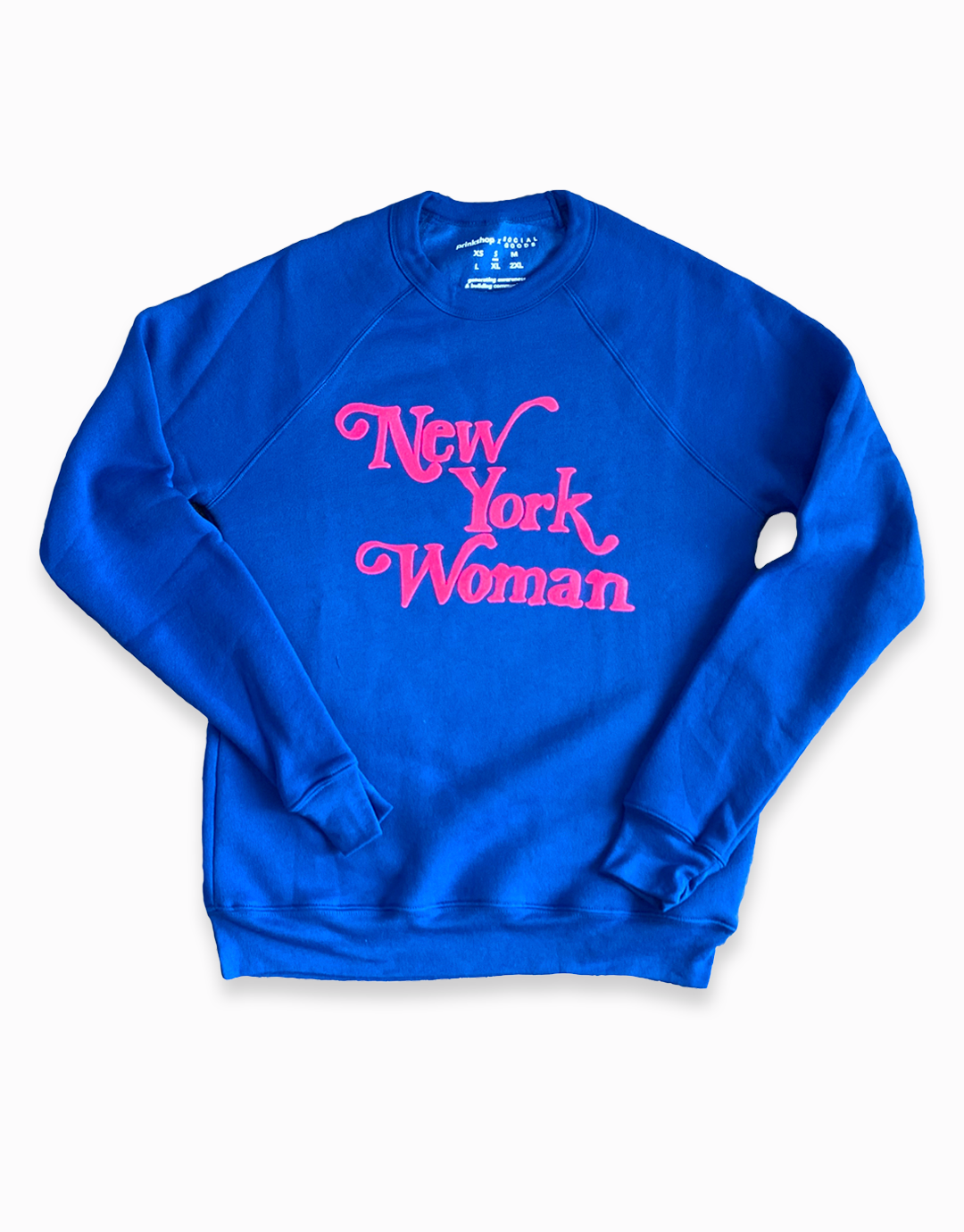 New York Woman Sweatshirt
Calling all New York Women... or friends of them! We're proud to stand with Planned Parenthood of Greater New York and you can too!

Royal blue with neon pink print
Soft plush sponge fleece
Machine wash
Oversized unisex sizing. If you're looking for a more snug fit we recommend sizing down
Designed by prinkshop with illustration

 inspired by Seth Price
Benefits: Planned Parenthood of Greater New York, an organization working to advance the reproductive health and rights of all New Yorkers - and elect candidates who support a full range of reproductive health care services.
Supporting Cause: Women's Rights