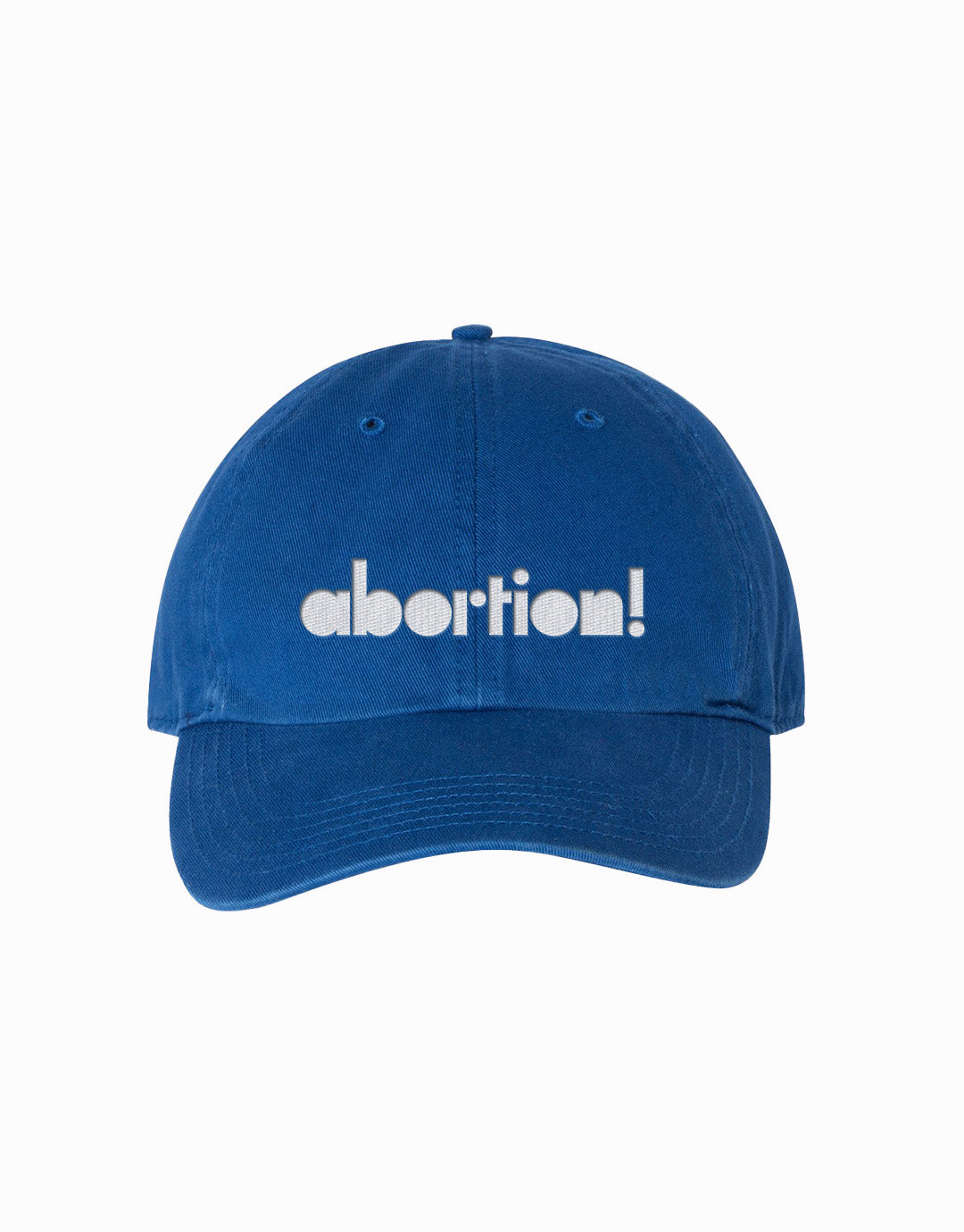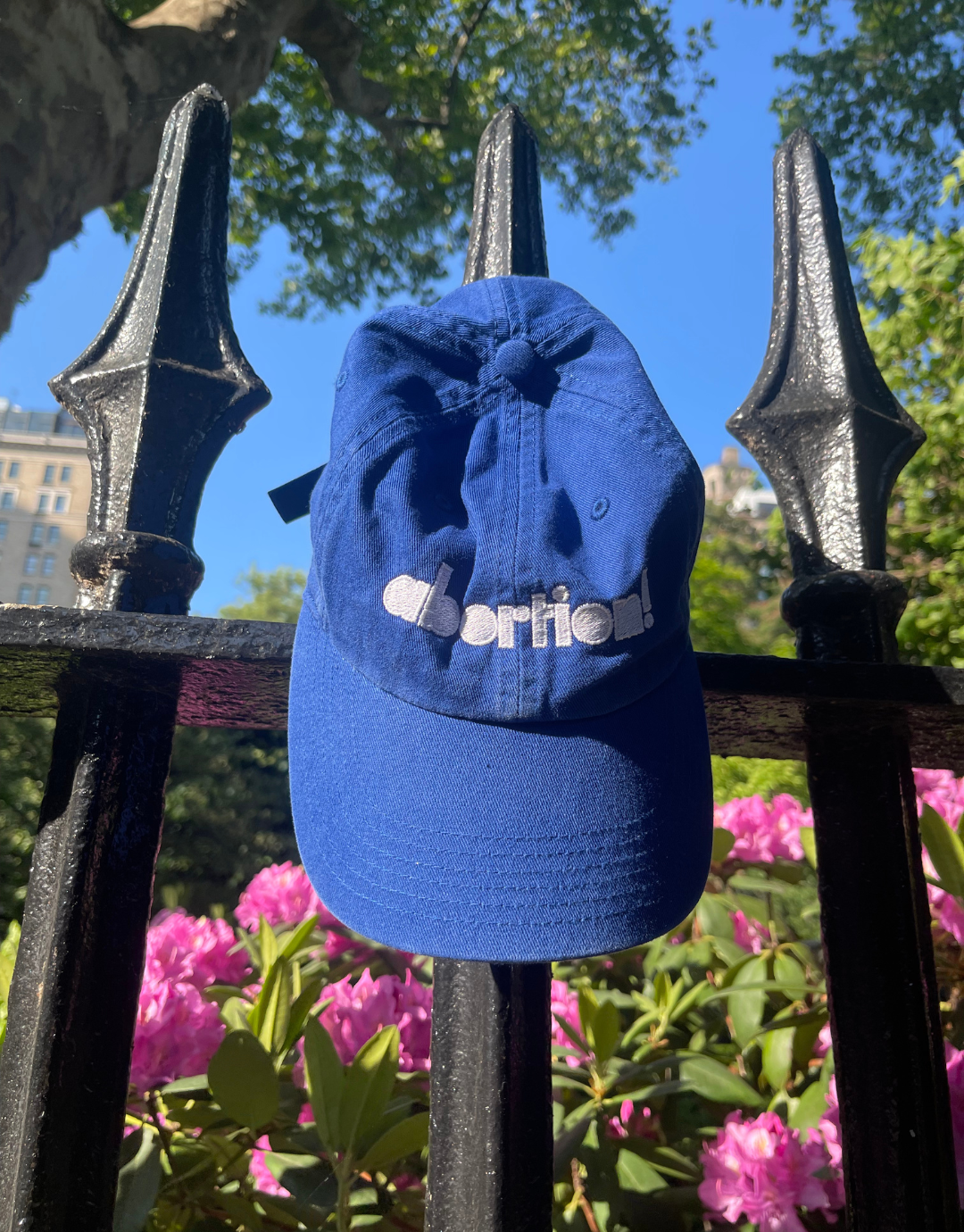 Abortion! Hat
Did you know that 1 in ever 4 American women will have an abortion by age 45?
Our newest collection aims to destigmatize the conversation around the word abortion. Because as we continue to fight for equitable and safe access to reproductive freedom  one thing always remains true: 

Abortion is health care! It's essential. It's normal.
100% cotton chino twill 
Six panel
Adjustable
Benefits: NOW (National Organization for Women) and its mission of securing equality and women's rights through an intersectional feminist agenda. Their priorities include reproductive freedom, economic justice, racial justice, LGBTQIA+ rights, constitutional equality, and ending violence against women.
Supporting Cause: Women's Rights