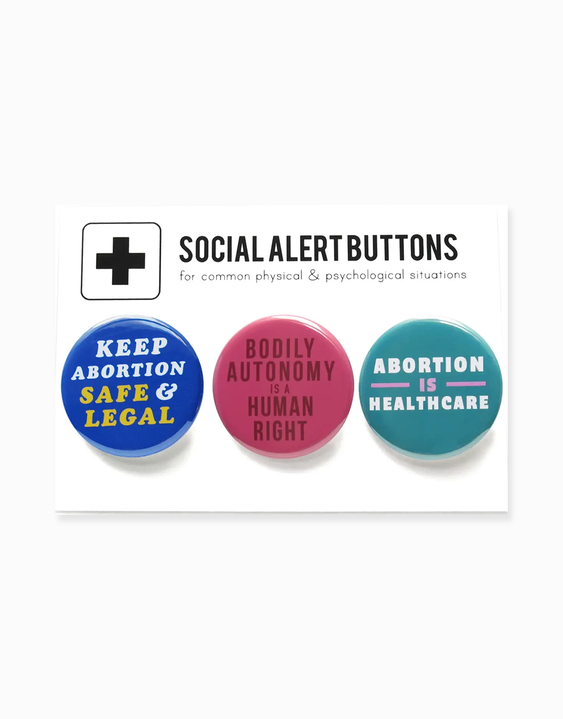 Abortion Rights Button 3 Pack
Did you know that 1 in ever 4 American women will have an abortion by age 45?
The abortion rights trio pinback button packs, designed by Word for Word, aim to destigmatize the conversation around the word abortion. As we continue to fight for equitable and safe access to reproductive freedom one thing remains consistent: Abortion is health care! It's essential. It's normal.
Pressed and packed in Word for Word's Los Angeles studio
Three 1.25" pinback buttons per pack
Made in United States
Dimensions: 1.3″ x 1.3″ (3.3 x 3.3 cm)
Benefits: Planned Parenthood of Greater New York is an organization working to advance the reproductive health and rights of all New Yorkers. They work to elect candidates who support a full range of reproductive health care services.

Supporting Cause: Women's Rights