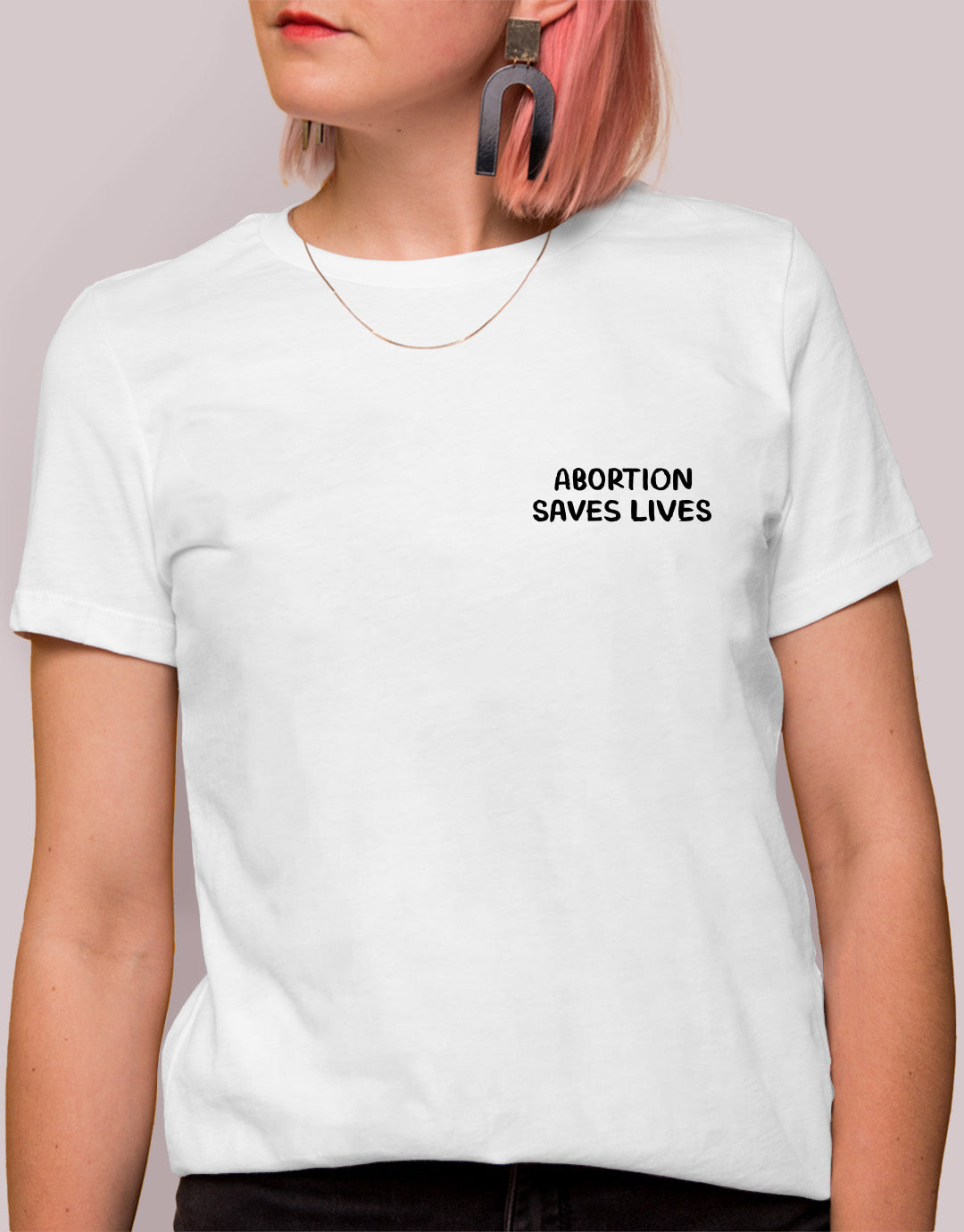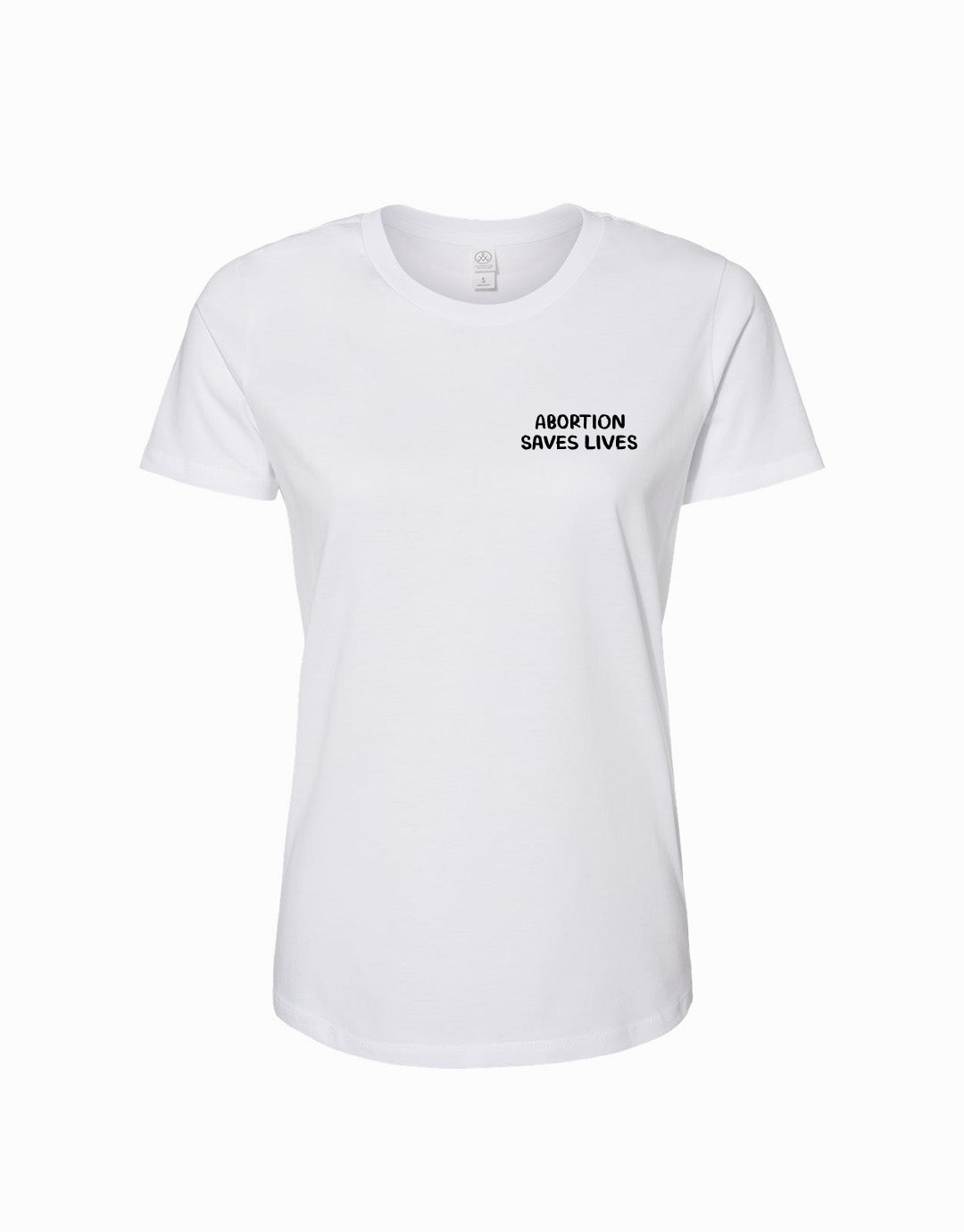 Abortion Saves Lives Tee
It is that simple... Abortion Saves Lives. Abortion is Healthcare. 
Classic Women's Fit


Made from the softest midweight cotton jersey

Printed in the USA

Benefits: The National Network of Abortion Funds, a group of grassroots organizations building power to remove financial, logistical, cultural and political barriers to abortion access. These funds exists to fill the gaps in care and works in collaboration to make abortion access possible for anyone, where ever they live, and wherever they are seeking care. Donations are split between over 80 state funds.
Supporting Cause:  Women's Rights