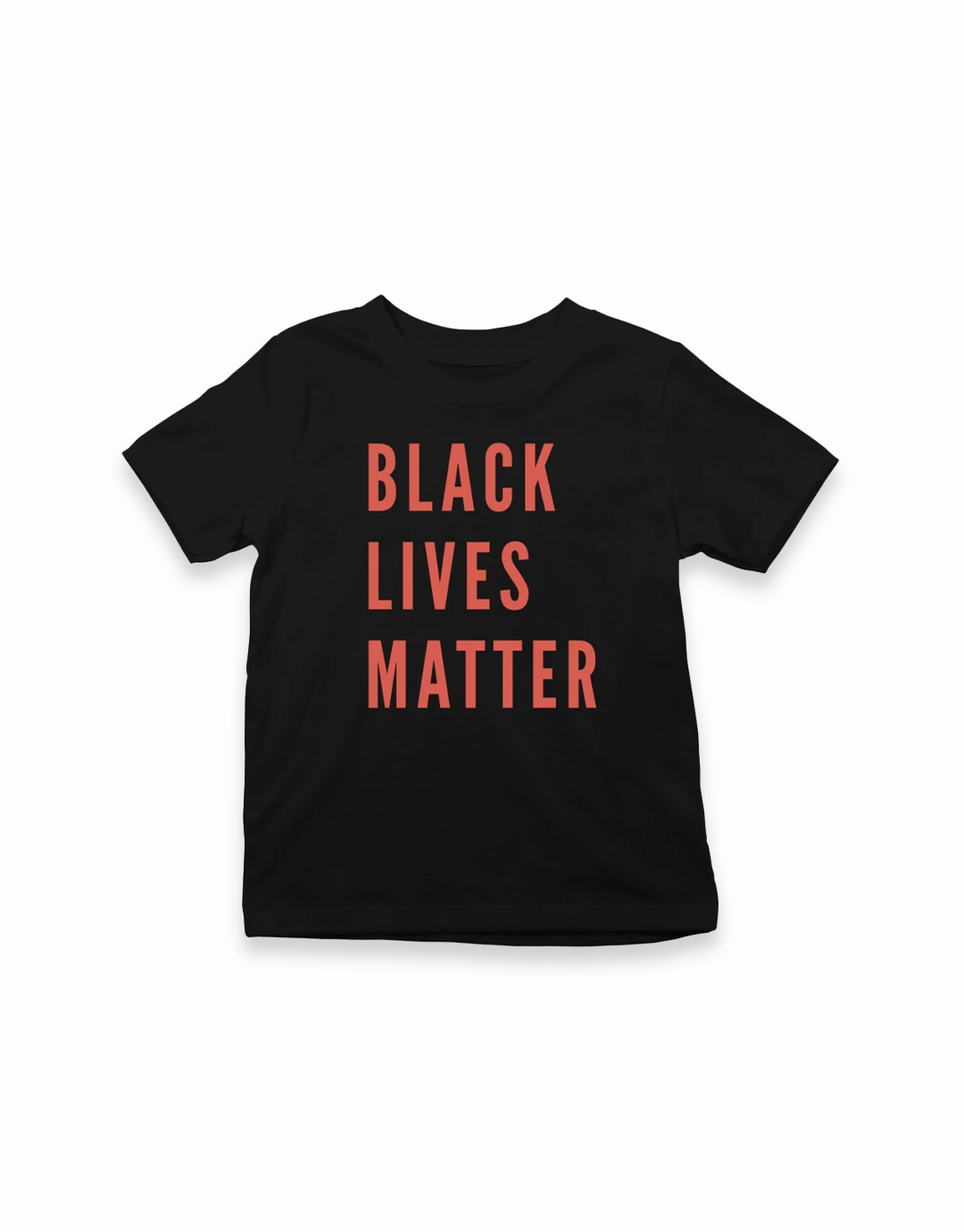 Black Lives Matter Youth T-shirt
Say it out loud with us: Black Lives Matter.


This t-shirt was designed by Meena Harris as part of her Phenomenal Woman Action Campaign.
Unisex, size down for a more snug fit 
100% Cotton
Garment-Washed for softness
Benefits: Black Futures Lab, a nonprofit working with Black people to transform communities, build Black political power and change the way that power operates—locally, statewide, and nationally.
Supporting Cause: Racial Justice, Activism