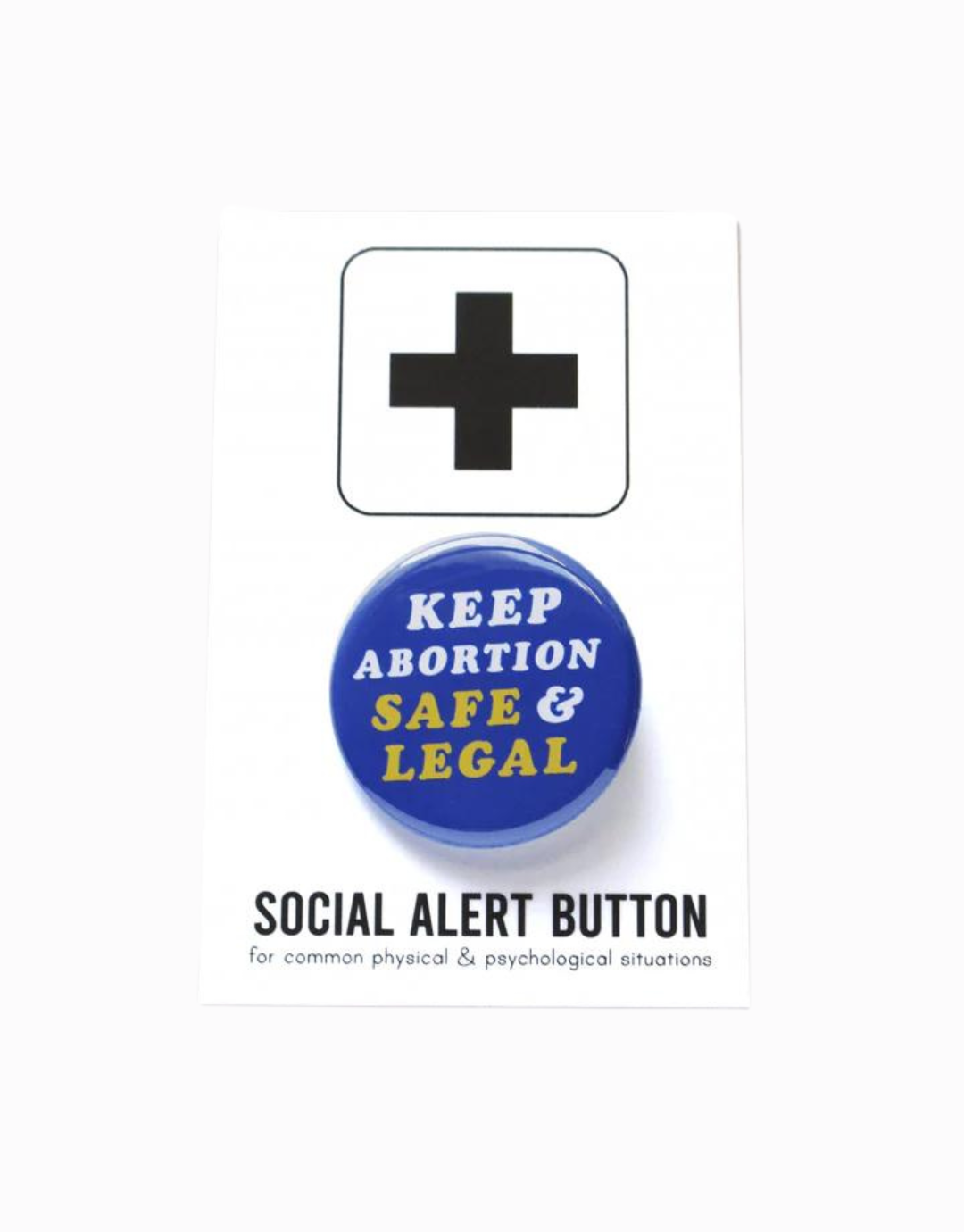 Keep Abortion Safe & Legal Button
If abortions need to be legal if we are gonna keep women safe. This pin supports the National Network of Abortion Funds to help fight for the right to safe & legal abortion access for all.
3" pinback button
Designed by Word for Word
Hand-pressed in Los Angeles, CA
Affixed to a sturdy 4x6" backing card
Sealed in a clear cello sleeve
Benefits: The National Network of Abortion Funds, a group of grassroots organizations building power to remove financial, logistical, cultural and political barriers to abortion access.
Supporting Cause: Women's Rights