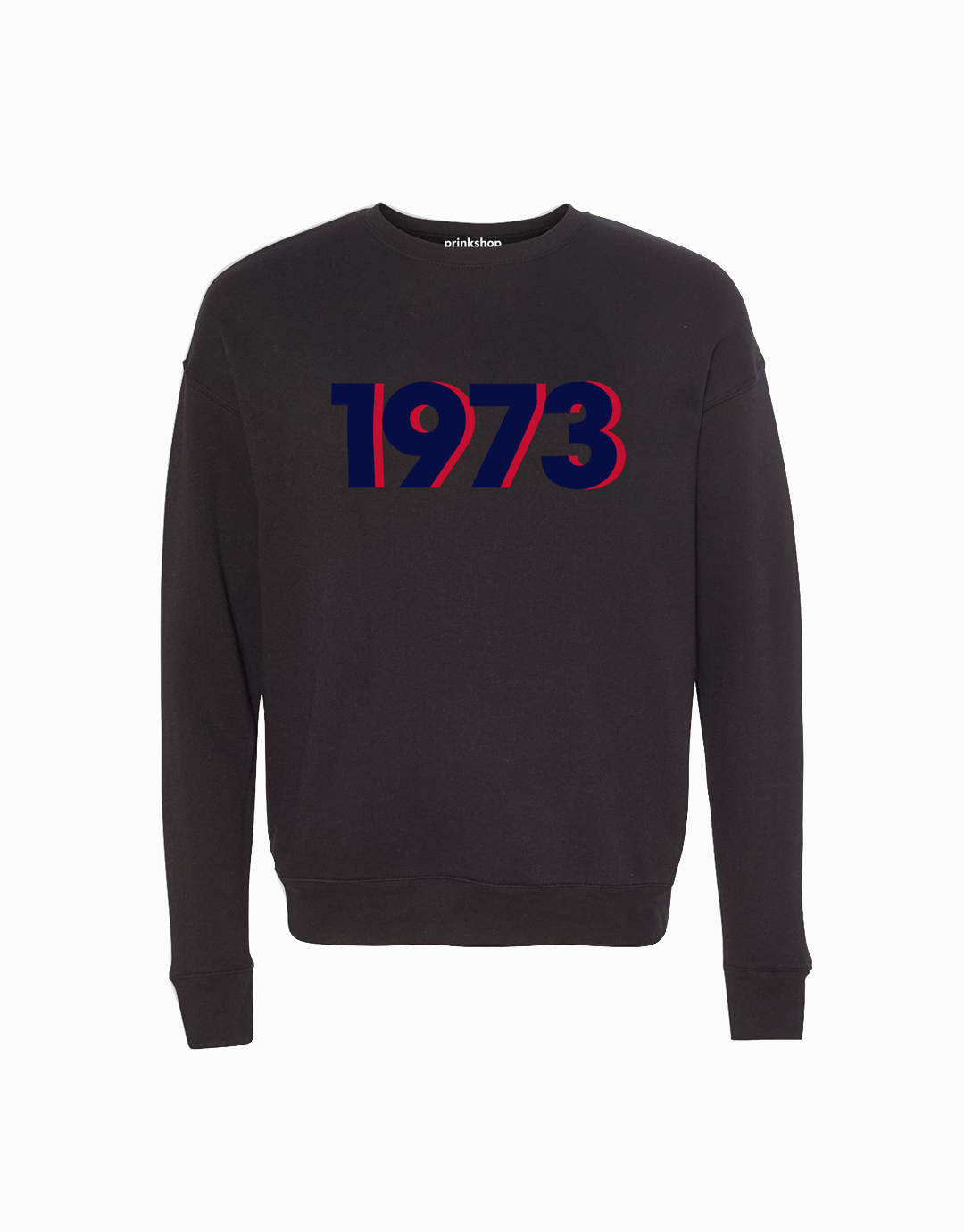 1973 Retro Sweatshirt - Black
The 1973 Sweatshirt, designed by prinkshop, recognizes the promise Roe v. Wade granted in 1973 -- the freedom to control our bodies, lives and futures. A promise now being dismantled as abortion rights move to the states. 
$10 from the sale of every sweatshirt is donated to The National Institute for Reproductive Health (NIRH) to support their work protecting our right and keeping that promise of freedom alive.
Soft plus sponge fleece with drop shoulder
True to unisex sizing - if looking for a more snug fit we recommend sizing down
Machine wash cold
Designed with passion & printed in the USA
Benefits:
The National Institute for Reproductive Health, an organization building power at the state and local level to change public policy, galvanize public support, and normalize women's decisions about abortion and contraception. 
Learn more at 
nirhealth.org
.
Supporting Cause: Women's Rights