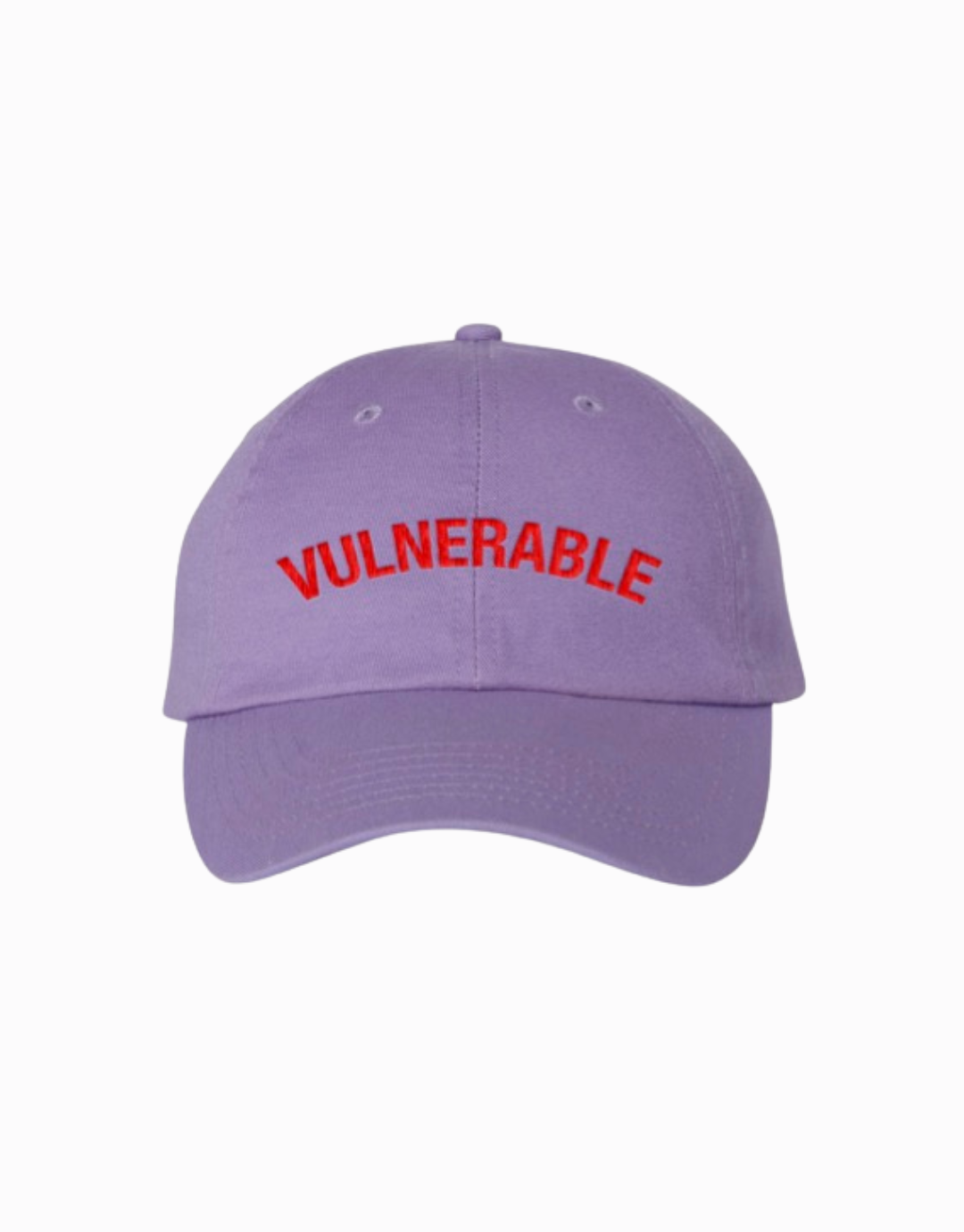 Vulnerable Hat
Being vulnerable is a superpower, not a weakness.  Let's talk openly about our mental health with the new Vulnerable hat and embrace the power of conversation, connection and healing.
100% twill
Unstructured, six-panel, low-profile
Cloth backstrap with a flip buckle
Designed by prinkshop & embroidered in the U.S.A

Benefits: The Mental Health Coalition, a coalition of the nation's leading mental health organizations, brands, and individuals who have joined forces to end the debilitating stigma surrounding mental health and to change the way people talk about, and care for, mental illness.
Supporting Cause: Mental Health Awareness