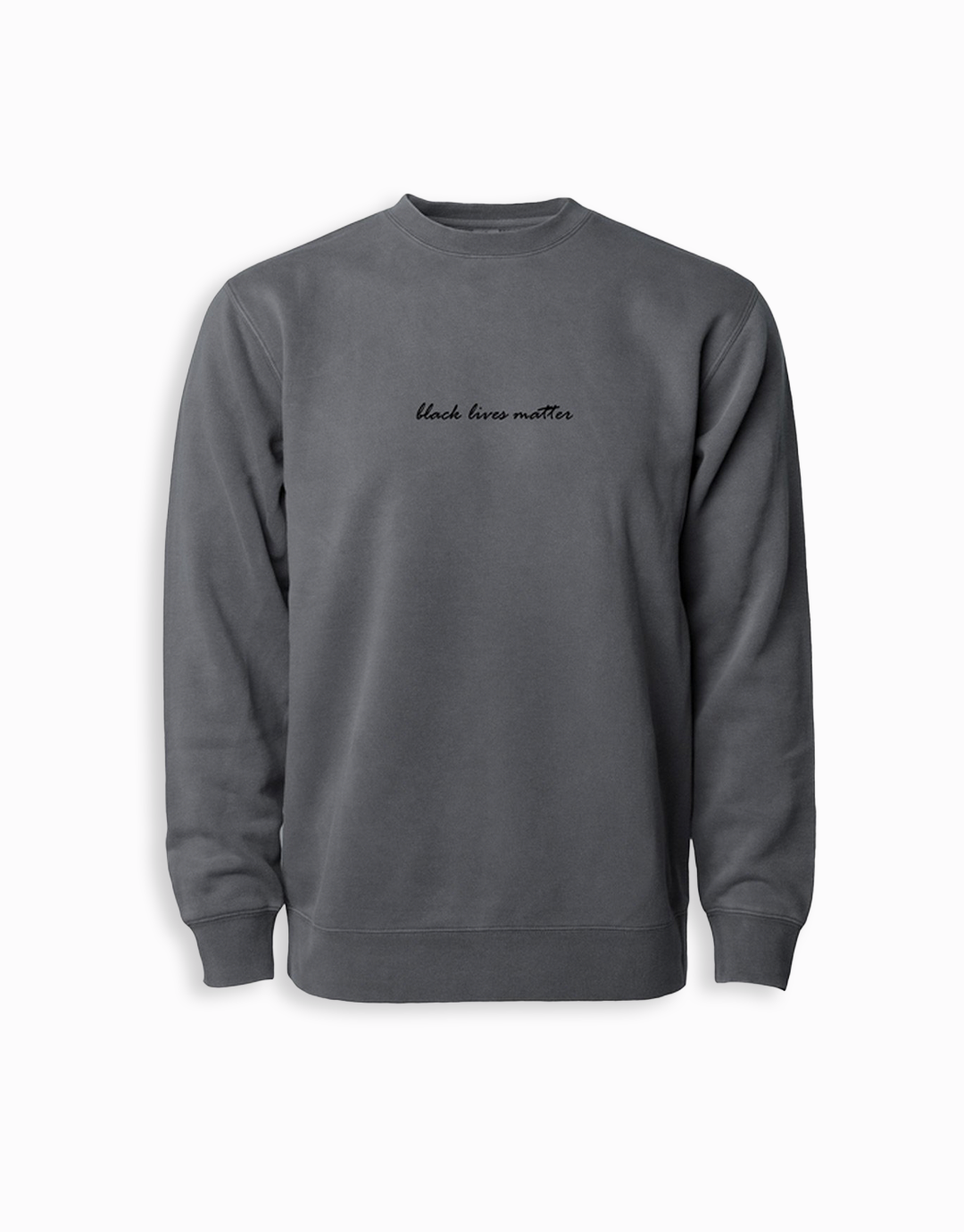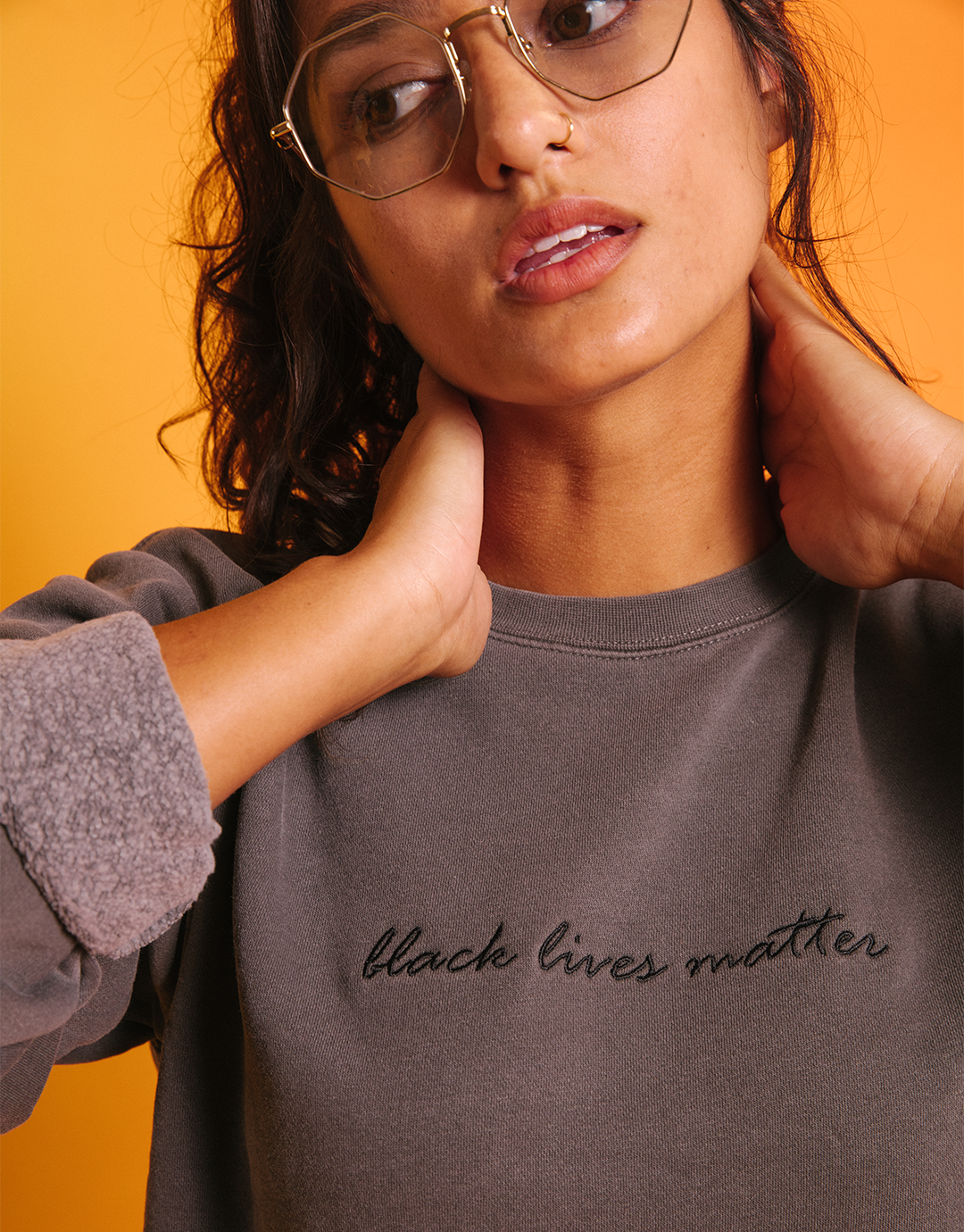 Black Lives Matter Sweatshirt
Say it out loud with us: Black Lives Matter.

This embroidered sweatshirt was designed by Meena Harris as part of her Phenomenal Woman Action Campaign.
80% cotton/20% polyester blend

Note: The pigment-dyeing process gives each garment a unique character. Please allow for slight color variation in production and washing.

We strongly recommend washing this garment only with like-colored garments, as some of the pigment dyes may stain light or white colored garments in the wash cycle.
Benefits: Black Futures Lab, a nonprofit working with Black people to transform communities, build Black political power and change the way that power operates—locally, statewide, and nationally.
Supporting Cause: Racial Justice, Activism