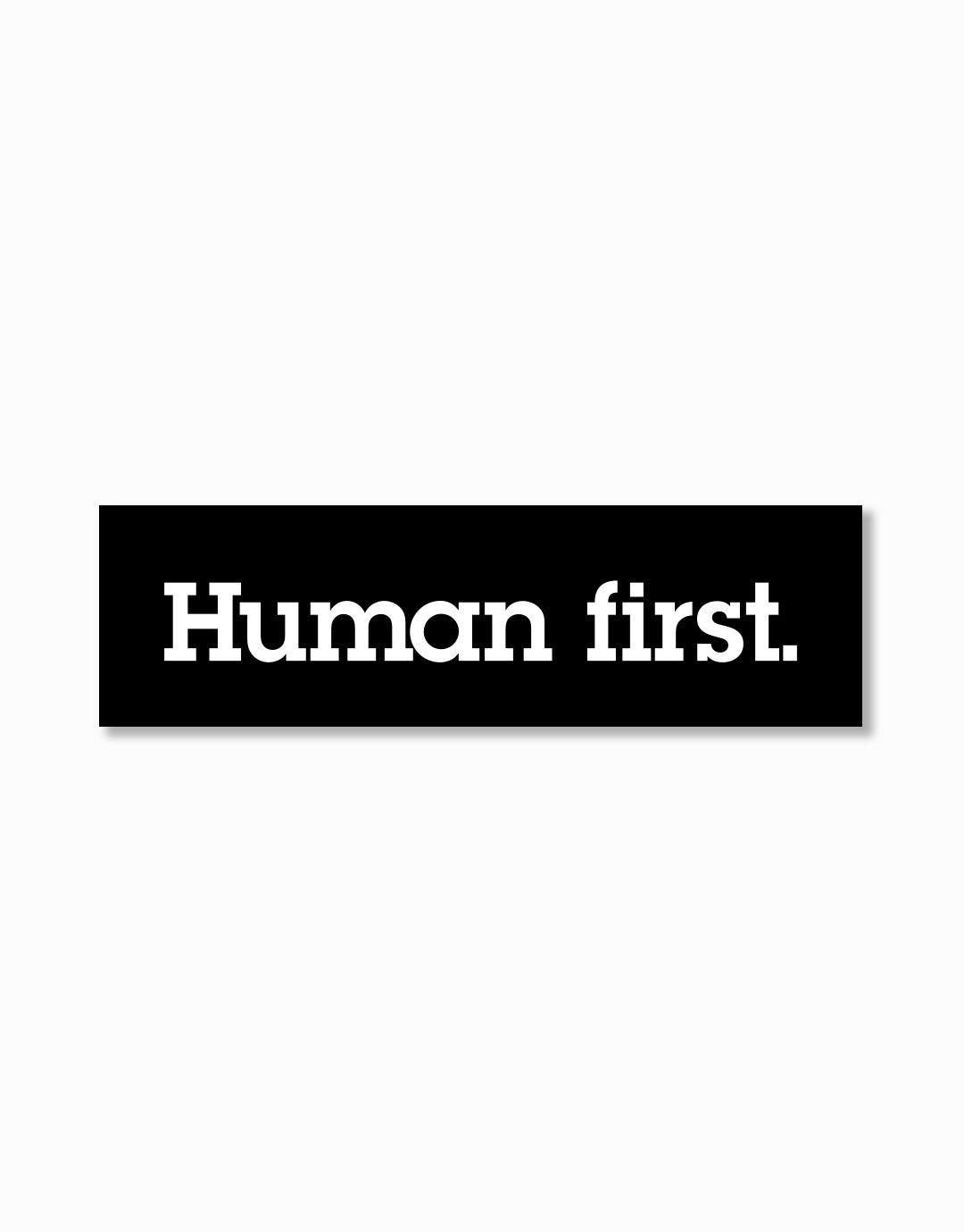 Human First Sticker
This item will ship in one-two weeks.
Our hearts have been breaking over and over since the horrific terrorist attack on Israeli civilians and the ongoing loss of life in the region. It's hard to come up with the right words, but we keep coming back to we are all "human first."
To be human first is to love, to care, to hope. And to pray for a future free from violence where there is peace and prosperity for Israelis and Palestinians alike.

For every Human First tee sticker, 100% of proceeds will be donated and split between Magen David Adom and the International Red Cross Committee to provide emergency relief, medical services and humanitarian aid during this time of crisis.

Vinyl durable sticker

Printed in the U.S.A
Exclusively available on Social Goods
Magen David Adom is Israel's official representative to the International Red Cross consisting of 33,000 paramedics, EMTS, and first responders providing emergency medical, disaster, ambulance and blood bank services. 
The International Committee of the Red Cross works closely with the Magen David Adom (MDA) and the Palestine Red Crescent Society (PRCS) to assist those who are wounded or sick and in need.