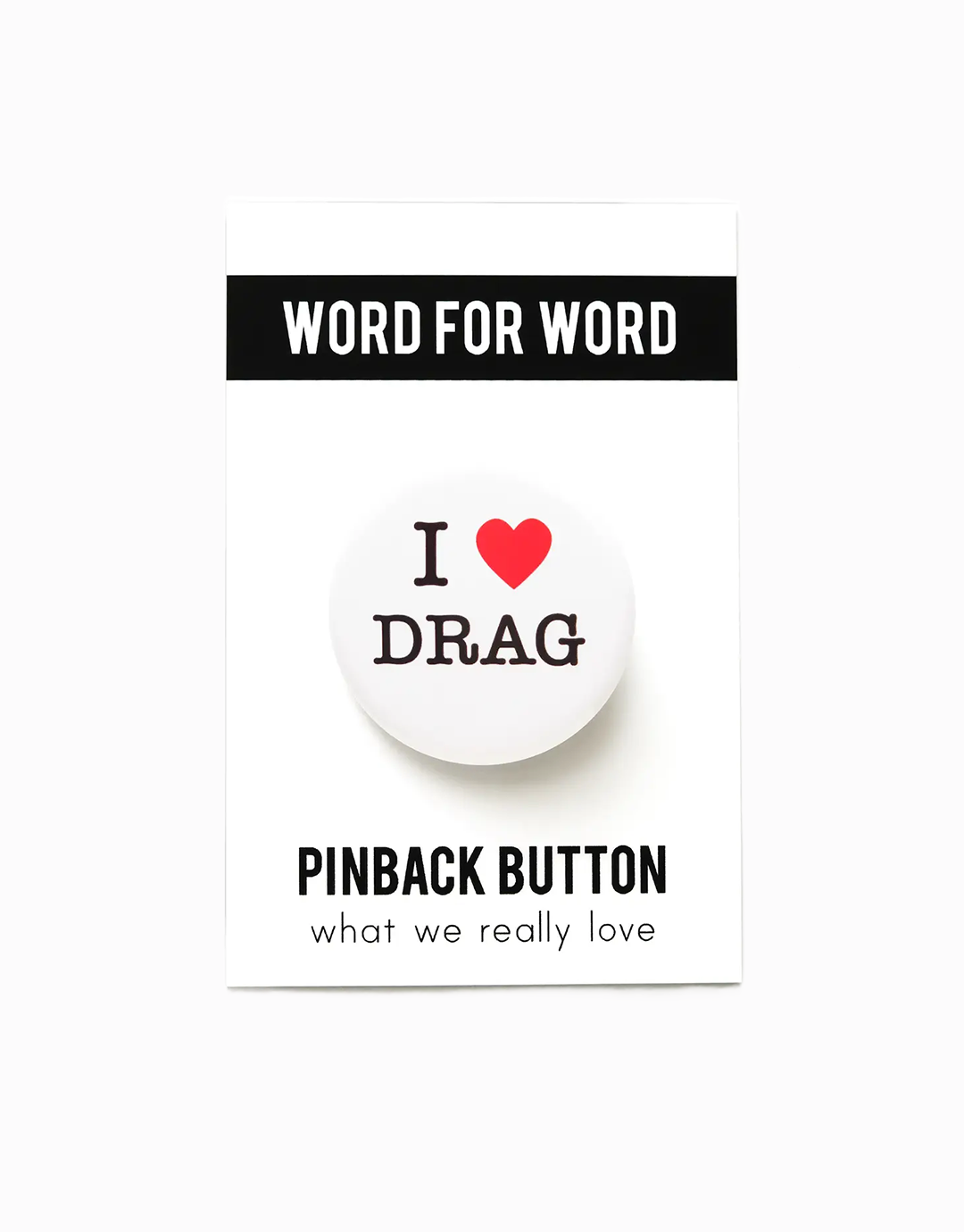 I Love Drag Button
Drag is joy, drag is art. Show your support for drag with this 'I Love Drag' Button from Word for Word Factory.
1.25" pinback button
Hand-pressed in Los Angeles, CA
Sealed in a clear cello sleeve
Benefits: The New York Civil Liberties Union (NYCLU) defends and promotes the fundamental principles and values embodied in the Bill of Rights, the U.S. Constitution, and the New York Constitution, including freedom of speech and religion, and the right to privacy, equality and due process of law for all New Yorkers. NYCLU is the New York Affiliate of the American Civil Liberties Union (ACLU).
Supporting Cause: Equality