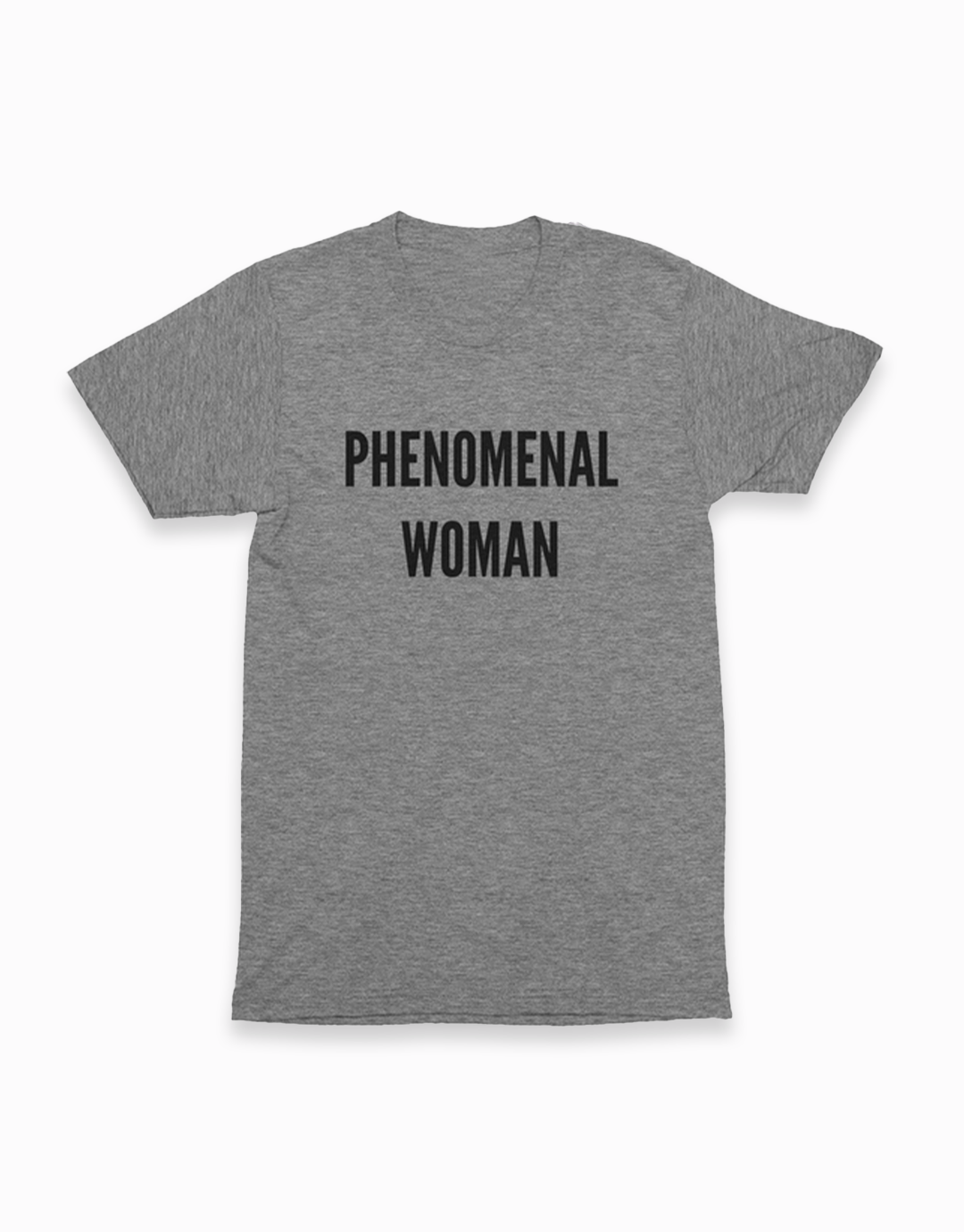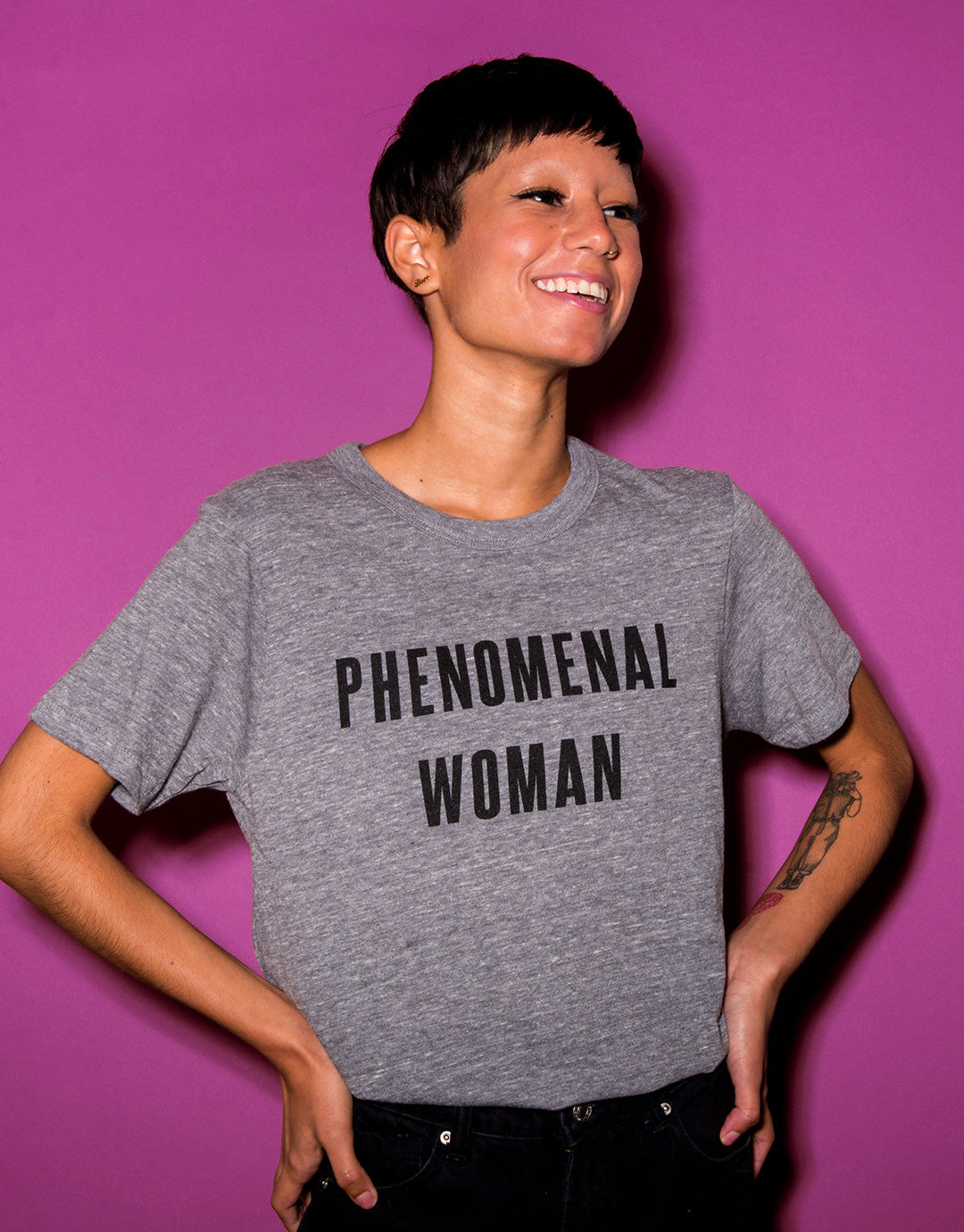 Phenomenal Woman Tee
By getting the official "Phenomenal Woman" t-shirt, you're not only making a bold statement in support of women everywhere, you're also supporting the critical work that's being done for women's rights on the ground by fearless organizations every day.

This short-sleeve tee is inspired by Maya Angelou's "Phenomenal Woman" poem.
Unisex
50% Polyester, 38% Cotton, 12% Rayon
Contains Organic & Recycled Materials
Bound Self Neckband
Blind Hem Stitching Detail
Relaxed fit
True-to-size
Benefits: The United State of Women, a national organization dedicated to convening, connecting, and amplifying voices in the fight for full gender equity.
Supporting Cause: Women's Rights