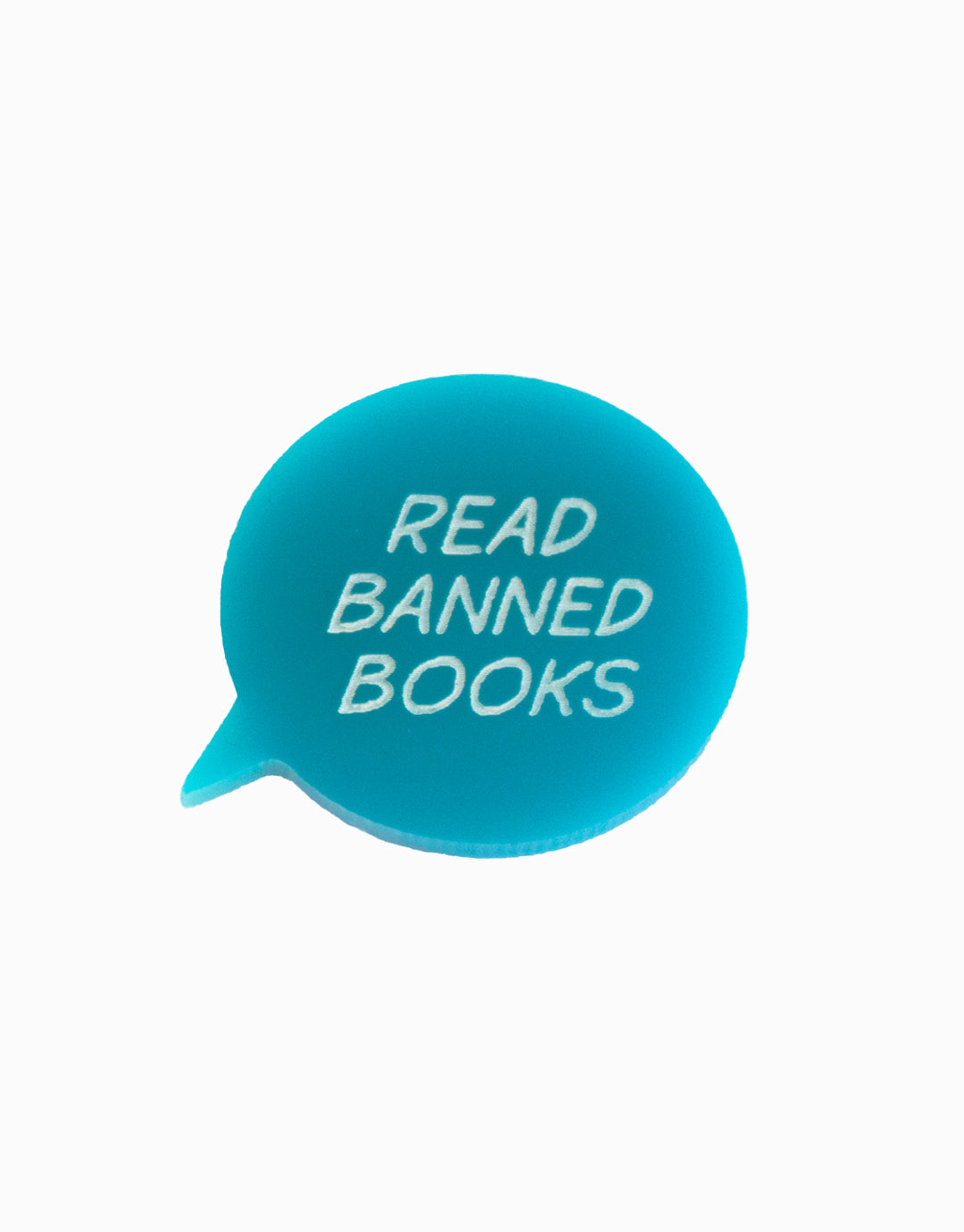 Read Banned Books Acrylic Pin
More than 3,300 books were banned last school year? We must put a stop to this and defend the freedom to read. 
PEN America pushes back against the banning of books and the intolerance, exclusion, and censorship that undergird it.
Laser cut acrylic pin


Brooch back

2.4cm x 2.1cm
Benefits: Pen America, a nonprofit standing at the intersection of literature and human rights to protect free expression and stop book bans in the United States and worldwide.

Supporting Cause: Activism, Arts & Education