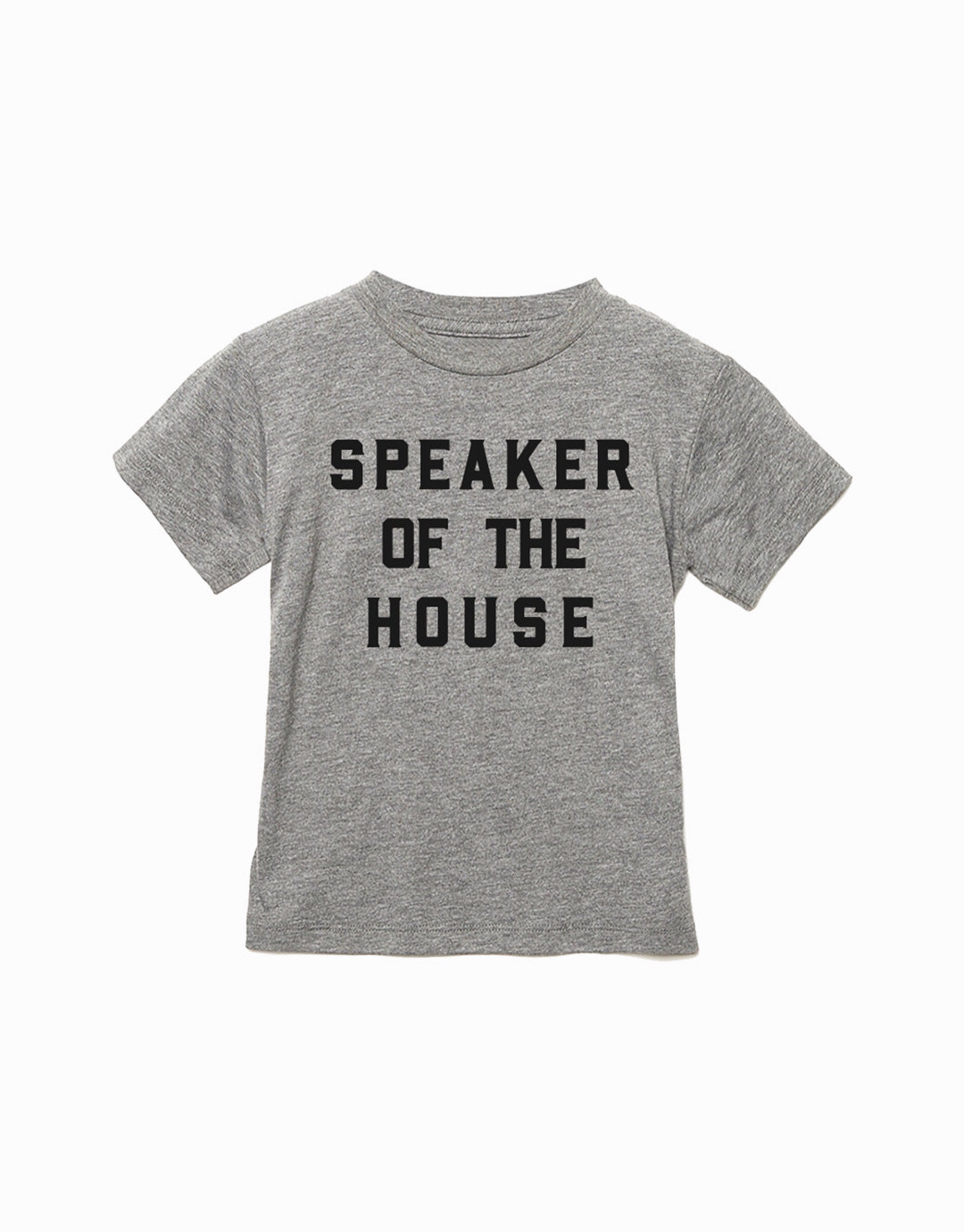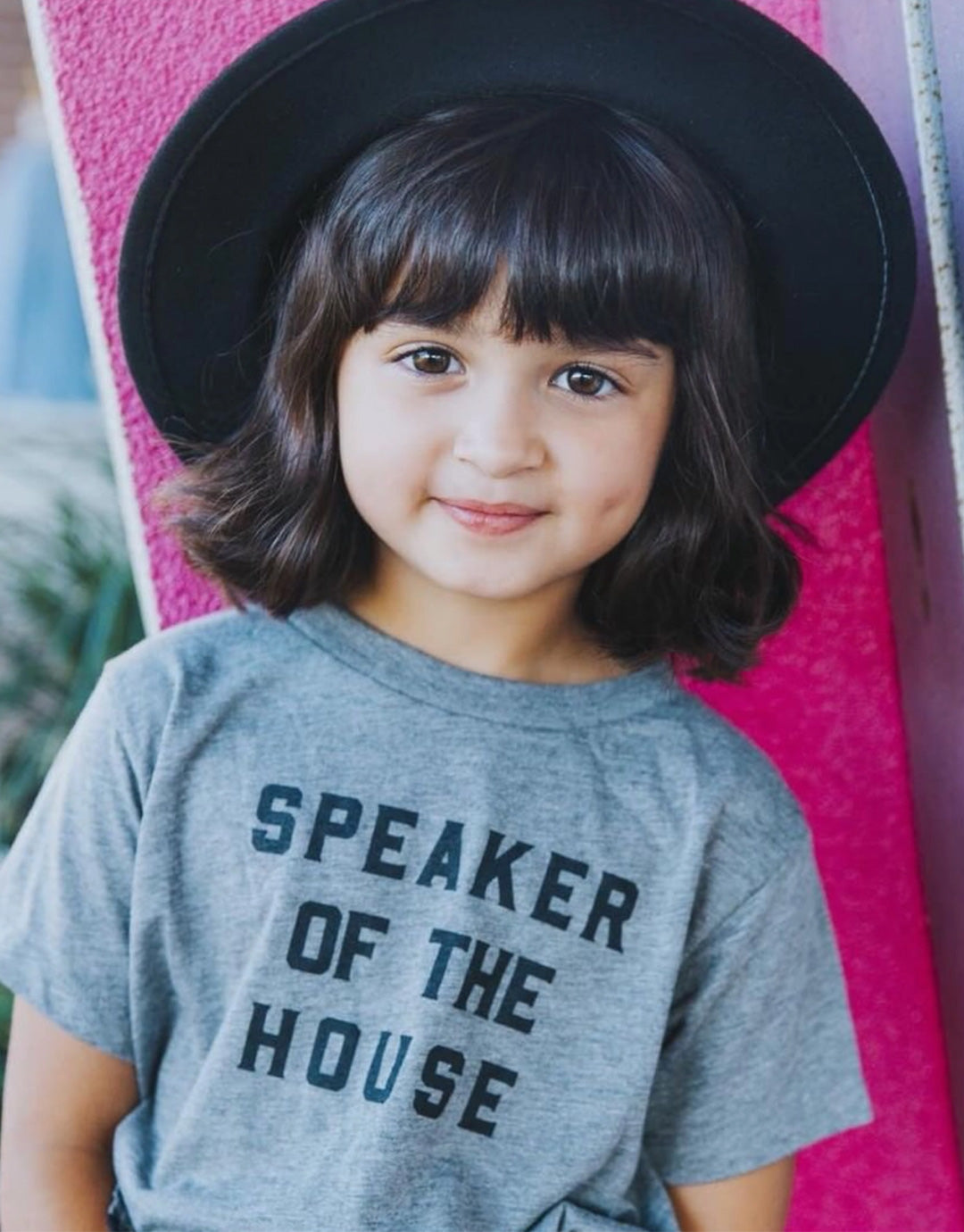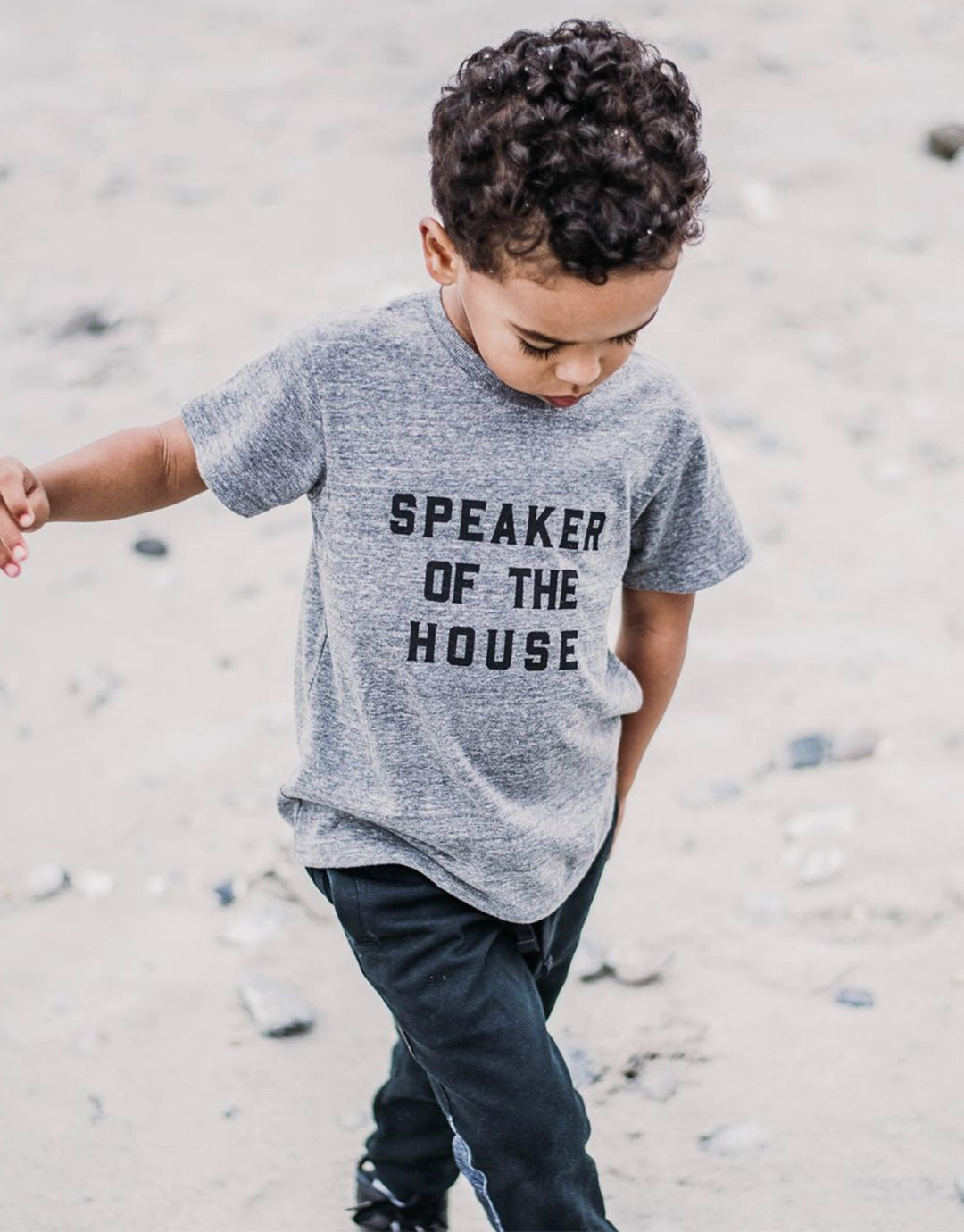 Speaker of the House Toddler & Youth T-Shirt
The perfect look for all the future Speakers of the House.
Made of a super soft tri-blend
50% Polyester, 25% Cotton, 25% Rayon
Benefits: Vote Forward, a nonprofit empowering volunteers to help strengthen our democracy one letter at a time. Vote Forward's platform allows volunteers to send heartfelt handwritten letters to fellow citizens in underrepresented communities providing them information and encouragement to participate in our democracy through voting.
Supporting Cause: Voting & Civic Engagement